Wedding of Tony & Yvonne Smout 23rd december 2018 in Wigan
Hi Julie,
Just to thank you for all your help with our wedding. Liam was superb and greet value for his 6 hours, and Logan nailed it from the first song to the last. The dance floor was full for his whole spot. Terrific, please pass on our grateful thanks to both of them, they made our night.
Regards
Tony and Yvonne x
Langdale Chase Hotel
We have used A&B Entertainment for many years and cannot fault the service they provide. All of our entertainment for both Christmas and New Year celebrations are booked through Steve and his team.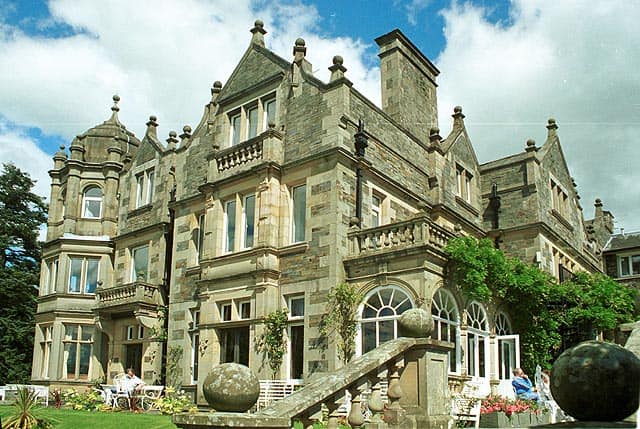 They are always very helpful and accommodating in all of our needs. We do not hesitate to recommend them for many weddings held at our HOTEL who have varied entertainment requirements. We hope to continue working with them for many successful years to come. www.Langdale Chase Hotel.co.uk
Antrobus Golf Club
A & B have provided first class entertainment for members of Antrobus Golf Club at the club's various annual gala events. Every act who has performed has been first class & has been enjoyed by all who attended.
Steve & Julie provide an excellent efficient & friendly service & the club has no hesitation in going back to them time after time as we know we will not be disappointed "on the night"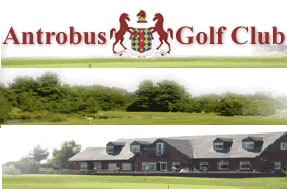 Thanks again for all your help. (Antrobus GC House Committee) www.antrobusgolfclub.co.uk
West Tower Hotel
At West Tower we always use A&B Entertainment to book any entertainment for cabaret evenings and feel very confident when we recommend them to a wedding that they will deliver exactly what the client is looking for.
We have received many letters of thanks from our customers that have attended these events, with special mention to the entertainment provided.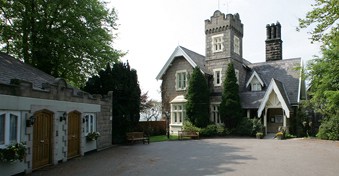 Louise Savage
Wedding & Events Co-Ordinator
West Tower. www.westtower.co.uk
Castle Green Hotel
We originally used A&B for some tribute nights that we held at the HOTEL in 2005 and were impressed with the variety of acts available. Since then we have used them for various events including our 10th Anniversary CHARITY BALL and regularly choose an act as part of our New Year Package.
Steve & Julie are always enthusiastic about the event we are planning and keen to present the acts they believe would best suit the occasion.
To this end they are always our first port of call and a company we regularly recommend to our clients.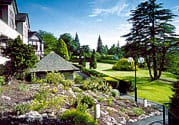 Liz Duncan Sales Manager Castle Green HOTEL Kendal Cumbria LA9 6RG. www.castlegreen.co.uk
Haighton Manor Preston Lancashire
"Having worked with A & B Entertainment, I would have no hesitation in recommending their services to other clients.
Their acts and DJ's have always been spot on in providing superb entertainment for events held here at Haighton Manor Country House HOTEL.
They work extremely hard and are very professional taking the time and consideration to put together acts that suit both our venue and customers. I look forward to a continued relationship in the future."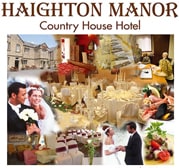 Marie Gornall
Sales Manager
Haighton Manor Country House Hotel, Preston, Lancashire www.haightonmanor.com
Clarach Bay
A+B Entertainment
A+B provides the A to Z of my companys entertainment requirements and I would personally recommend them to anyone who is thinking of holding any type of event. A+B offers an unrivalled service that is tailor made to suit the needs of the customer and their venue. Keep up the good work guys!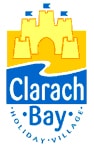 Thomas Scarrott.Entertainment Director of Clarach Bay Holiday Village Ltd & Finance Director of Vale Holiday Parks Ltd. www.valeholidayparks.com
Dantes at The Half way House Restaurant
A+B Entertainment
"I currently use A & B Entertainment and have done for the past 2 years at Dantes Restaurant; I've never been disappointed with the level of service or the consistent quality of entertainment. We have live acts every Friday and Saturday night, which is supplied by A & B Entertainment, and I thoroughly would recommend anyone to use them and I hope everyone can benefit from the same great, personal service that I receive!"

Tracey Stevenson Sales Manager Dantes at The Half way House Restaurant, Nr Chorley, Lancashire www.danteshalfwayhouse.co.uk
The Pines Hotel
We have worked with A&B Entertainments for a number of years and they have provide us with top quality entertainers through the year and for our Christmas party nights.

We look forward to continued success and working together in the future.
The Pines Hotel. www.thepineshotel.co.uk
Heathcotes @ Deepdale (Preston North End Football Club)
'Having used A and B Entertainment now for a number of years, I have become accustomed to knowing that I will always receive top quality DJ's and live acts.
The service from A and B has always been efficient, friendly and at a good price. Having recently moved employment I have asked Steve, Julie and the team to come with me and take care of all my gigs at my new place of employment. I would recommend them to anyone!!'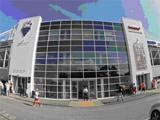 Claire Morrison
Event Coordinator
Heathcotes @ Deepdale (Preston North End Football Club.. www.Heathcotesoutside.co.uk
Royal Clifton Hotel & Spa
A+B Entertainment Plus
Just a note to thank you for all your help this year with the Wedding bookings, Functions, and thanks in advance for Christmas!!
I don't know how you manage to accommodate so many different requests. It's fantastic being able to relax and not to have to worry about the quality of the service A+B provide, its always top notch; and the time you've saved me this year has been immeasurable.
Here's to a brilliant Christmas and look forward to working with you in 2009
Thanks again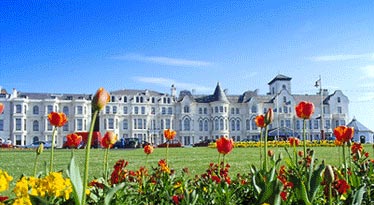 Gill Ball
Conference and Events Manager Royal Clifton Hotel & Spa. www.royalclifton.co.uk
Kingswood College Trust at Scarisbrick Hall
A big thank you to everyone at A & B Entertainment for all their support over the past few years. All the events held by Friends of Kingswood have been successful and the artists provided by A & B Entertainment have been fantastic. Now that Kingswood College Trust hire out the grounds and marquee for weddings, christenings, parties etc. we always recommend you to the hosts and have received lots of positive comments.
A special thank you goes to Julie and Steve for their commitment and support.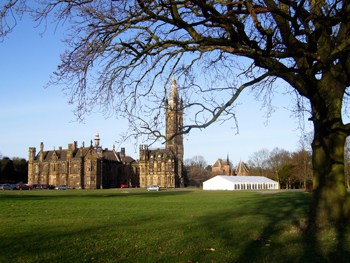 Kingswood College Trust. www.kingswoodcollege.co.uk
The Invincibles Pavilion at Preston North End FC
I have no hesitation in suggesting clients contact A & B Entertainment for all their entertainment requirements.
A & B Entertainment always listen to what we require depending in the event and then teams them up with the best possible artists, disco or act to suit our needs.
I would recommend A & B Entertainment to anyone looking for an exceptional, professional and reliable service with a personal touch.

Nik White
Sales Manager
Haighton Manor @ The Invincibles Pavilion at Preston North End FC. www.invincibles-pne.com
The Friends of Windermere St Annes
The Friends of Windermere St Annes would like to thank you for the support you gave to the committee at the recent Venetian Masked Ball. Your professionalism helped make the evening a great success and we are very grateful for your contribution. We have had so many comments about your fantastic performance so many many thanks!
Lakeland Limited,Windermere.
I just wanted to drop you a line to thank you for your help with our staff dinner last Saturday. Our Irish theme was a great success, but the dancers and the band definitely made things go with a swing. Please pass on my many thanks to them. Once again thanks for your help. …………Lakeland Limited, Windermere.
St. Dominic's School, Staffordshire.
Thank you very much for arranging a superb DJ for Friday night. His mix of music was very good and everyone seemed to enjoy themselves. As soon as he started the DANCE FLOOR was packed and they didn't stop till the end of the night. Many thanks for all your help………….St. Dominic's School, Staffordshire.
Lakeland Dinner 16.1.16
Hello Julie
Just some feedback for you on our Dinner on Saturday 16 January.. The Funtime Frankies were fabulous and the dance floor was full all night! They were a lovely bunch of guys and the hotel team also commented on how easy they were to work with……they were all set and ready to go by the time I arrived. I did a video testimonial for them before they left aswell.
The Dance Heads went down a storm as well and I personally have never laughed so much in a long time! Everyone loved their DVD's they took away with them too and I am sure will have great fun looking back them later on.
Thanks again for organising the band and dance heads and we look forward to working with you again later on in the year….
Best wishes
Carol
Mr G Houghton, Wirral.
I write to thank you for finding Ian McCoy to entertain us at our Golden Wedding Anniversary celebration. Ian arrived at the agreed time to greet the guests and entertained them between courses with his slight of hand and card tricks. After dinner he kept everyone entertained with his mind reading and tricks no one in this country had seen before.
His act is very polished and very professional, better than those seen on TV. He fitted our requirements exactly; the more senior guests were trying to work out how he did the tricks and the children couldn't take their eyes from what he was dung in case they missed something, His performance has since been a talking point by everyone who was there. Once again, many thanks – Mr G Houghton, Wirral.
Mal & Sharon Saunders.
Absolutely loved our wedding on 16/12/15 at Lancashire manor . The dance floor was out of this world and had loads of laughs with the photo booth . Can't thank you all enough.
Laura Duffy 14th May 2016 Lancashire Manor Hotel
Hi Julie,
We have just got back from our Honeymoon, And just wanted to say that the service from your team was excellent, the string quartet and Steve the DJ were brilliant on the day, and made our wedding day amazing.
Jan Walsh – 10th March 2018 – Royal Clifton Hotel
Good morning Julie
I just wanted to thank for putting me in touch with Bamboleo. There were everything i had hoped they would be and everybody at the party loved them. they were charming, flexible and above all the music was fantastic.