Vince Shaw swing to musicals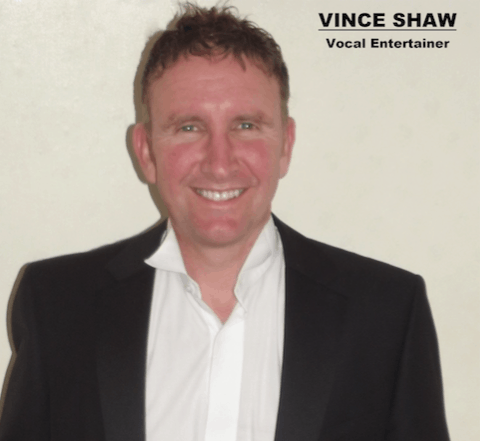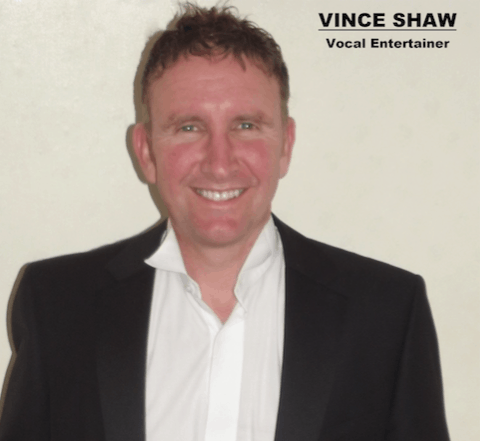 An excellent male vocalist with an outstanding powerful voice. Vince has been performing as a vocal entertainer for over 20 years. His wide and varied experience give him a definite edge.
He has worked as guest vocalist on the 'Black Prince' for Fred Olsen cruise lines and was short listed for parts in the musical Les Miserables in Manchester.
Vince is now working clubs and holiday parks in the north of England.
A real polished performer who's not to be missed ! ! !
Swing
Mack the knife . Beyond the sea.
Show songs
Bring him home. Empty chairs
Stars. Impossible dream. Somewhere
Love changes everything. Gethsemane.
Music of the night. Memories
Sixties-
I'm a believer. Penny arcade.
Love is all. Young girl. Little red book. Sat my at movies. My girl. Higher and higher. Suspicious minds. Wonder of you. Mary in morning. It's not unusual
Boy from nowhere. Help yourself. She's a lady. Till. Can't take my eyes off you.
Come on over. Kissing in back row. Sweet Caroline. Under the boardwalk. There goes my first love. He ain't heavy. My way.
Seventies –
Amarillo. Working man.
I am I said. Love on rocks. Beautiful noise. I can see clearly now. Avenues and alleyways. So deep is the night. Solitaire. Hungry years. Going nowhere.
Where do I begin. When a child is born. Love really hurts without you. Love hurts. Love train. Hold back the night.
Let me try again. If I never sing another song. Born free.
Eighties –
America. Mandy. I write the songs. Copacabanna. Somewhere down the road. Weekend in New England. All night long. Dancing on the ceiling. If tomorrow never comes. Lady in red. When you tell me that you love me. In your eyes. Wind beneath my wings
Nineties –
I believe I can fly. A million love songs.
Naughties –
Human.
Call Now

Office 01942 205577. Mobile 07896 084136.

[contact-form-7 404 "Not Found"]