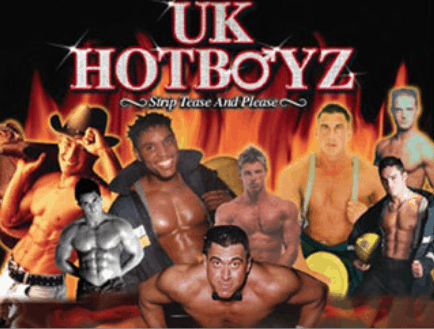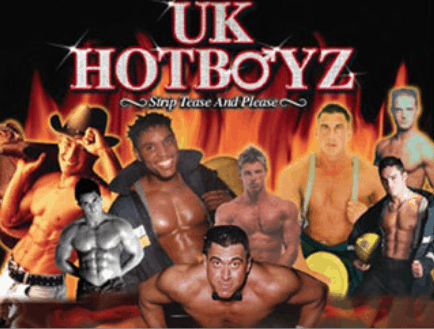 THE UK Hotboys
The UK HotBoyz are a new breathtaking UK Male Revue Group consisting of three very sexy guys Lloyd, Zacc & Angel Zacc was Mr Great Britain of 2001 and has starred in many TV productions on ITV, BBC, CHANNEL 4, CHANNEL 5, SKY UK LIVING & SKY SPORTS Lloyd has been on the front cover of many publications including the 'Men in Uniforms Calendar 2005' and has starred in TV Productions including Trisha and channels such as SKY & MEN & MOTORS Angel has starred in Channel 4's 'Hollyoaks' as well as SKY's 'The Fear Factor'
If you are looking for a hot and truly unforgettable Ladies Evening filled with excitement and very spicy sexy heart-throbbing entertainment for the girls then the UK HotBoyz are for you! The show includes ONE Hour of solid non-stop entertainment which includes stunning dance routines, angle grinding, acrobatics, fire breathing, solo acts and the finale of the 'Full Monty.
There is also the opportunity of taking a memory with you, you can have a Poloraid picture or two of you and the UK HotBoyz for your photo album. Each Poloraid costs £5 and you can purchase them on the night The UK Hotboyz are based in Northern England but can journey throughout the UK and abroad So if you like the Butch, the Black or the Boyband then book the UK HotBoyz!
Call Now

Office 01942 205577. Mobile 07896 084136.

[contact-form-7 404 "Not Found"]