Chris Perry's Tribute to Phil Collins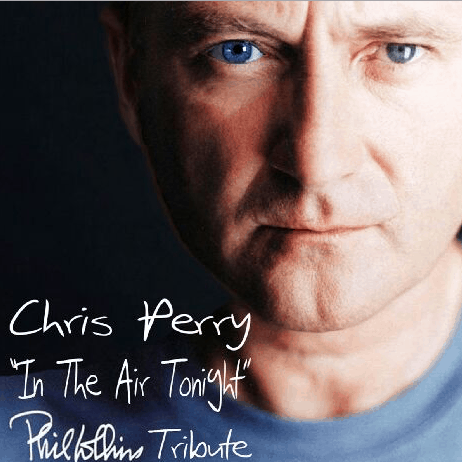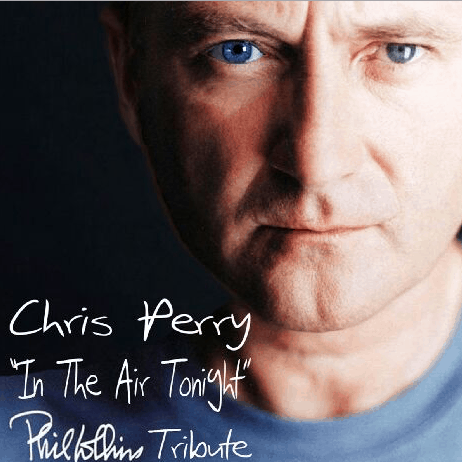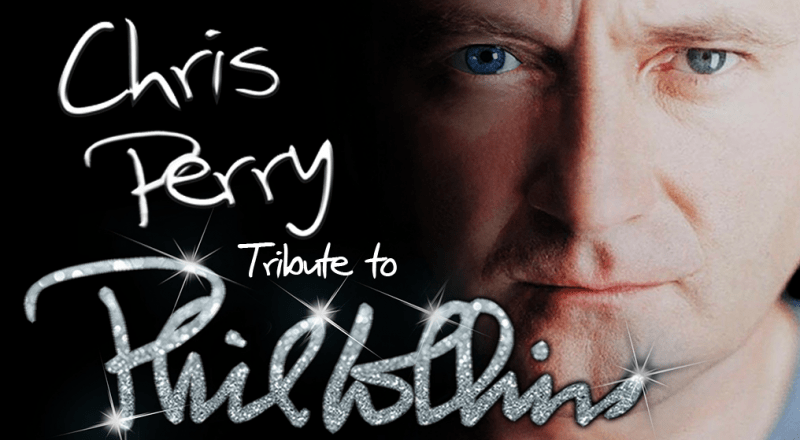 " In The Air Tonight Tribute Show"
Bearing an uncanny resemblance (as the publicity picture shows………CP on Left & Phil on Right)), and with the voice to match, Chris Perry brings to life, one of Britain's finest singer/songwriters in a Fantastic vocal & visual Tribute…………. to the fabulous PHIL COLLINS.
All the musical arrangements are as close and true to the original recordings, and brought to life with a state of the art sound system , complimented with programmed lighting and specially made banners & backdrops, as well as a 'live' camera feed that is used for audience shots , giving it a unique atmosphere where the audience feel like they are involved too !.
A major feature is the Video/TV system that syncs up the videos to Chris's vocals for each individual track, making it a unique audio/visual experience.
The songs are arranged to include some of Phil's greatest hits from the last two decades, as well as a medley of songs from the fantastic GENESIS !.
Lovers of Phil Collins & Genesis will be taken on an authentic musical journey that encapsulates the incredible body of work that they both have produced, and all in a fabulous celebration of this wonderful genre of music.
Phil is also a particular musical hero of Chris's , so the "In The Air Tribute Show" is definitely a labour of love, and this surely shows in the performance and the content of the show.
*****************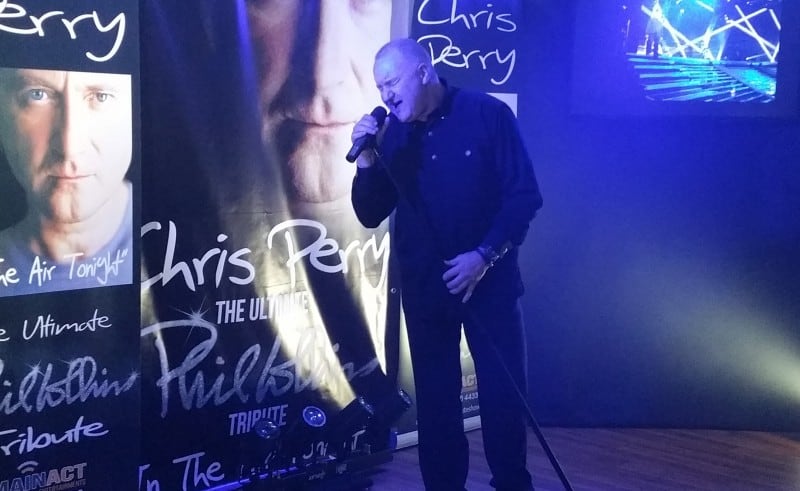 Chris himself is a well respected seasoned performer, having sang & performed in many parts of the world including, America, Africa, Germany, & Spain, and supported many of the top names in the entertainment world such as Edwin Starr, Jimmy Ruffin, The Three Degrees, The Real Thing, Odyssey, and Ray Lewis of The Drifters to name just a few.
A fabulous tribute from Chris Perry, to a fabulous performer Phil Collins
Thank you so much Chris, My husband face was a picture, he has been a fan of Phil Collins forever and as he said, it was like watching the man himself. Everyone enjoyed your show and said the night was fantastic, thanks again and we can't wait to see the show again.
Sarah and John Westwood
20th August 2016
TABU DUO (well respected Top Duo)…"Great job Chris"
JENNY BONITA (Gloria Estefan Tribute)…."Truly Professional Chris"
PETE YOUNG (Meatloaf Tribute)…."Clever idea"
ADAM BROWN (Proprietor of OliboMedia)…. "One of the best Lookalikes/Tributes we've ever had"
TONI BAKER (Owner of Moose Studios/The Dakotas Keyboard Player)… "Looks & sounds fab"
TOMMY BARRON (Well respected Clubland Artist)….." Truthfully one of the best promos I've ever seen "
JULIE DAWBER (Owner of A+B Entertainments)….."Very impressed"
GREG DAVIES (Renowned Guitarist)……."Very slick, definitely nailed it"
BRIAN BLACKBURN (Respected singer/DJ)……Fantastic, love it"
SHELLEY WILLOW (Respected country artist)…."Loving the passion & feeling"
CARL ROYLE (Owner of Wizardry Entertainments and Renowned Magician)…"Very good, like it a lot"
DOM COLLINS (Respected Clubland artist)…."Looks & sounds brilliant, well done"
GARY HENDERSON (Globe Events Ltd)…"Fantastic live show"'
COLE PAGE (International Artist )…"Unbelievable, thought it was Phil Collins"
MIKE McTIGUE (Respected International DJ & Award Winning Compere)…."Ace, good luck, fantastic voice"
ZAK SCOTT (Respected Clubland artist)….." Brilliant vid"
JASON SKARRATT (Respected Musician & Music shop owner)…"Love the video"
DOM SABINE (Owner of Streetstars UK)…"Brilliant"
To Steve & Julie
We just to thank you for booking the Phil Collins tribute (Chris Perry) he was amazing, all our guests loved his performance and the Dj you sent just finished the night of perfect. Once again thank you for all you help on our event. We will be back in touch next year.
Regards Carole Prescott
2nd July 2016.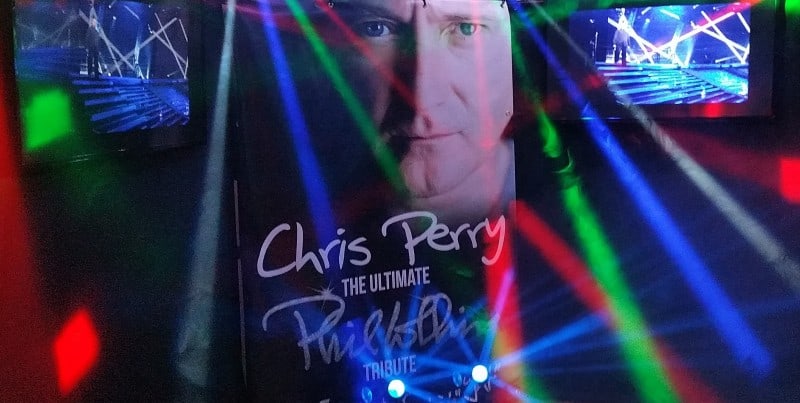 In The Air Tonight
Another Day In Paradise
Sussudio
No Son Of Mine
Two Hearts
Groovy Kind Of Love
Against All Odds
Cant Hurry Love
Jesus He Knows Me
You'll Be In My Heart
Throwing It All Away
Colours
Billy Don't Lose My Number
I Cant Dance
I Wish It Would Rain Down
You Know What I Mean
One More Night
Take Me Home
Genesis Medley
Something Happened On The Way To Heaven
In Too Deep
Cant Stop Loving You
Do You Remember
Mama
Call Now

Office 01942 205577. Mobile 07896 084136.

[contact-form-7 404 "Not Found"]