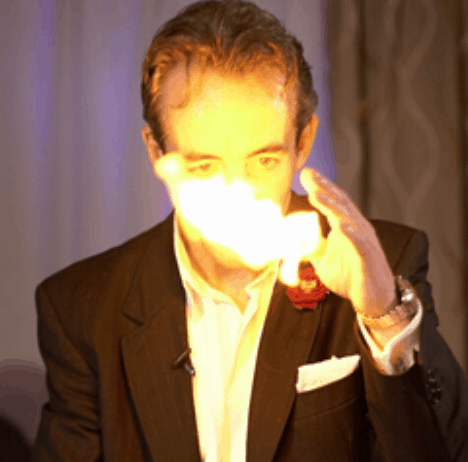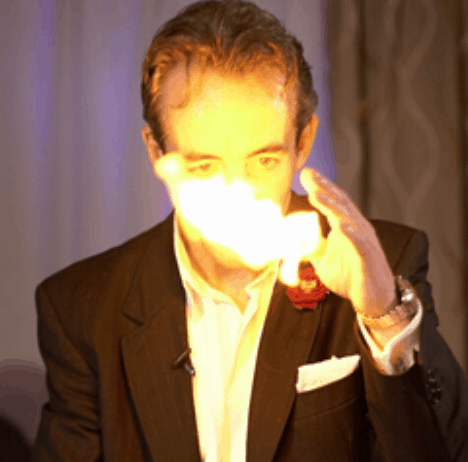 A confident performer with a sophisticated and charismatic style. High-class Magician who seeks to exceed expectations and deliver total client satisfaction..
Highly skilled close-up magician, performing the best in modern magic. From mind reading to magic with fire (safe and contained though [smiles]), my magic is visually very strong and is performed with a natural style and panache. Elegant magic with a luxurious look and feel to give guests that extra-special magical experience. I would say I am a naturally gifted performer who has worked hard to develop a strong magic act.
I have a large repertoire of skills which allows me to vary my magic to suit the audience, from jaw-dropping sleight of hand (including award winning card magic) to sophisticated mind-reading effects, and much more. I often perform magic with objects found 'at the table', one of my audience favourites is to take a dinner napkin and use origami to turn it into a rose. The rose is placed in the spectators hand, it then rises up and floats around in the air, this always amazes and delights – especially female audiences. The rose is given to a spectator as a souvenir.
I am very professional in my approach and always seek to give my best, which means I am thorough in my preparations and treat every engagement with the respect and professionalism it deserves. I am constantly striving to improve, always adding new material and seeking to take my craft to new levels.
Call Now

Office 01942 205577. Mobile 07896 084136.

[contact-form-7 404 "Not Found"]