The Ultimate Robbie Showband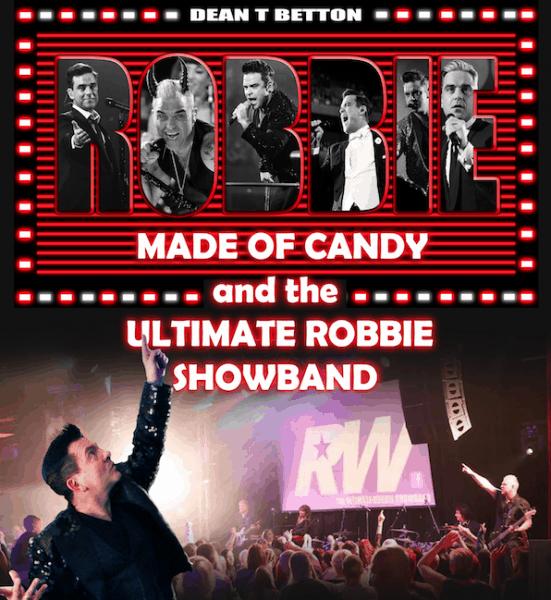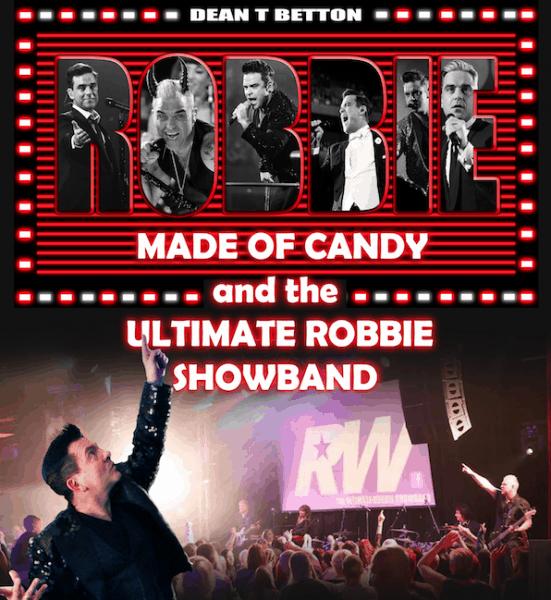 The Ultimate Robbie Showband have been established for several years now touring the UK at various holiday parks and theatre venues with their outstanding tribute to the living legend Robbie Williams. This must see show captures the essence of Robbie with their front man Dean T Betton as Robbie he captures Robbies dance moves, cheeky stage presence and voice to perfection. IF you love Robbie and you love his live shows then the Ultimate Robbie Showband are for you, capturing the Robbie Live experience with their six piece band consisting of guitar, bass, keys and Drumms and two backing singers it is a show not to be missed. Perfect for larger events such as corporate shows, weddings and Holiday parks book us now and you won't be disapointed.
Set 1.
1. Fanfare and Intro
2. Let me Entertain you.
3. Millenium
4. Strong
5. Mr Bojangles
6. Go Gentle
7. Better Man
8. Advertising Space
9. Bodies
10. Supreme
Set 2.
1. Intro
2. Party Like A Russian
3. Kids
4. Feel
5. She's the one.
6. Old Before I Die.
7. Candy
8. We Will Rock You
9. Rock DJ
10. Angels
11. Could it be Magic.
12. Everything Changes
13. Rule the World.
Call Now

Office 01942 205577. Mobile 07896 084136.

[contact-form-7 404 "Not Found"]