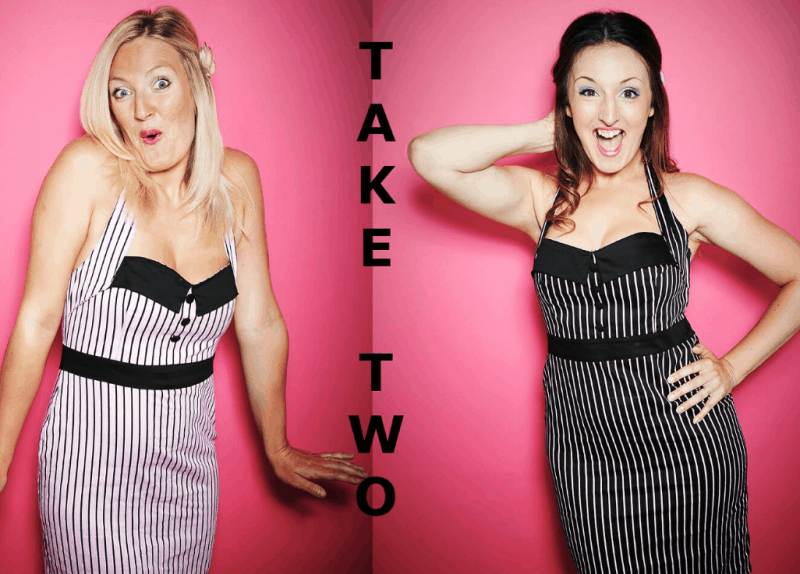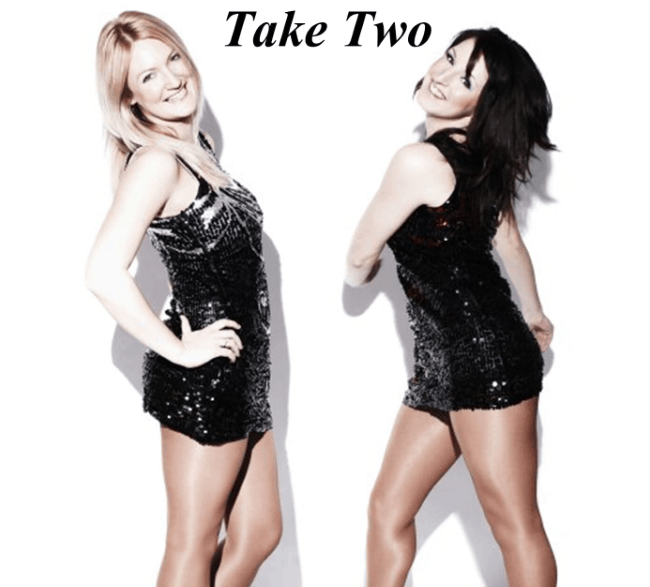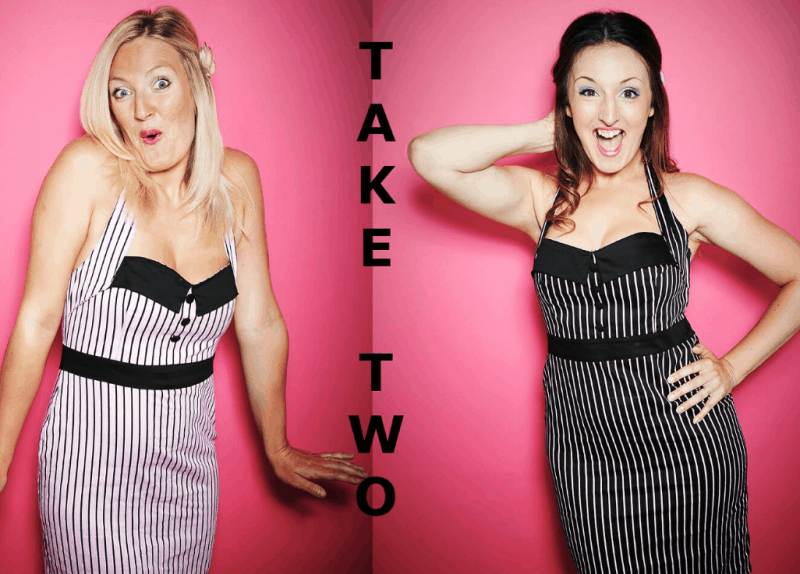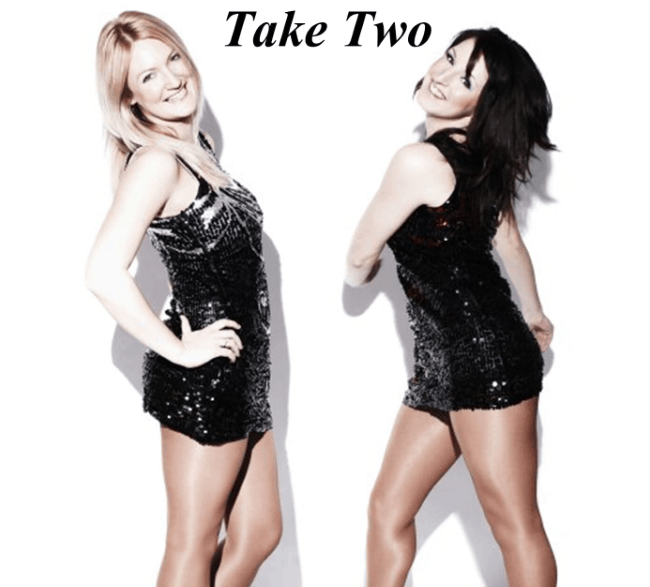 Prepare to travel through the years with this dynamic duo. This fantastic vocal harmony show will take you on a journey from the 50's – 00's! Let us take you back to the Rockin' 50's, the Swingin' 60's, the Super 70's … then throw in some 80's Disco, 90's Club Classics and the Current 00's hits… and dance this night away with this upbeat and uplifting act! Bursting with hits from beginning to end, the show hosts songs from iconic stars such as: The Isley Brothers, Ollie Murs, Take That, Culture Club, Candy Staton, The Nolan Sisters and Tina Turner plus Many More!   Other shows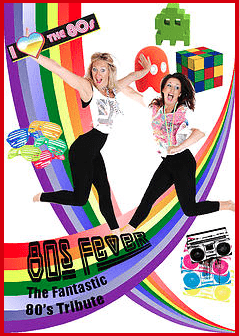 '80's Fever' The Amazing NEW 80's Tribute Show! 'Sweet Dreams' are made of this energetic and fun filled show. Relive the sound of the 80's with hits from artist such as Madonna, WHAM, Journey, Survivor and Many More! Colourful Costumes, Vibrant Vocals and Radiant Routines will create the 'Perfect' party atmosphere! So if your 'Girls Who Wanna Have Fun' or just fancy 'Livin On A Prayer' we will make sure you have 'The Time Of Your Life' Running Time 1 hr. '80's Fever' can be paired up with one of our other shows upon request.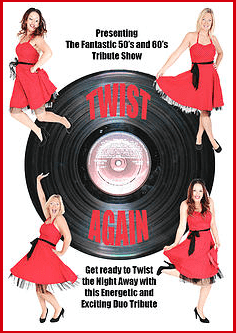 'Twist Again' The fantastic NEW Tribute to the 50's and 60's! Featuring stunning costumes, choreography and of course groundbreaking tunes from the golden age of pop! Show stopping hits including… Twistin The Night Away, Be My Baby, Candy Man and many others. This show is guaranteed to have you 'Rockin around the Clock' all night long! Running Time 1 hr. 'Twist Again' can be paired up with one of our other shows upon request.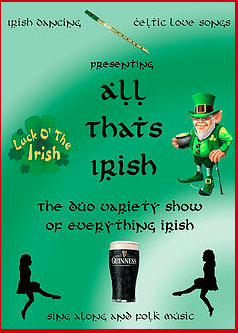 All That's Irish!' A toe tapping tribute to everything Irish. The Brilliant variety show which includes Irish Dancing, Celtic Love Songs, Singalong and folk Music. If you want 'the luck o' the irish' or are just looking for a 'pot of gold' – this show is the show for you. 'I'll Tell Me Ma', 'Whisky in the Jar' and 'Danny Boy' will feature along with a lively section from 'River Dance' and 'Lord of the Dance' There is something for everyone to enjoy in this energetic and fun packed performance! Running Time 1 hr. 'All That's Irish' can be paired up with one of our other shows upon request.
'Take Two' 'Fun vocal duo, together with fresh vibrant choice of songs. Simple choreography that works and evens out the girls set to ensure that the 60 min set is not only pleasing on the ears but the eyes too. Overall Take Two are a happy go lucky female duo that seem to light up the stage with glitzy outfits..good choreography and a choice of songs for all age groups/audience members in any venue' Ben Douglas, Entertainments Manager – South Bay Holiday Park. 'Take Two' 'For me Sarah and Jessie stole the morning. They looked stunning in their tasteful red dresses and matched it with a selection of material which illustrated how talented they really were. Stage presence, presentation, vocal harmony and no excessive inter song banter all demonstrated just how professional it came across' Worcester & District Entertainment Secretary. 'Take Two' 'Very smartly turned out, Good choice of numbers, Good harmony, Definitely worth a booking!' Birmingham Entertainment Secretaries Council 'Take Two' The Girls have stunning costumes with choreography, superb vocal ability and bubbly likeable personalities' Wigan Pier Promotions
Set List: Same Old Song Please Mr Postman Can't Hurry Love Baby Love Jimmy Mack Do Ron Ron Stop In The Name Of Love Heaven Must Have Sent You Heatwave I'm So Excited Enough Is Enough Dancing In The Street A Night To Remember Young Hearts It's In His Kiss (The Shoop Shoop Song) Why Do Fools Fall In Love My Guy This Old Heart Of Mine I Want You Back I'm In The Mood For Dancing Perfect year It's Raining Men Valerie Just Can't Get Enough I'll Stand By You Stop Right Now Sound Of The Underground Sex On Fire Human Boy Does Nothing Cry Me Out Man, I Feel Like A Woman I Wanna Be The Only One Together Again 70's Medley – Blame It On The Boogie / Oh What A Night / Love Really Hurts / Build Me Up Buttercup Hot Stuff Medley – Hot Stuff / Disco Inferno / Carwash. Abba Medley Pack Up Your Troubles Forget You Shine A Light We Found Love Moves Like Jagger Reet Petite Sweat (lalala) Dance With Me Tonight Don't Stop Believing Lets Twist Again Candy Man Will You Still Love Me Tomorrow A Million Love Songs Adele Medley Be My Baby Higher And Higher Twistin' The Night Away All Of Me We add new songs regularly and are happy to take requests upon booking!
Call Now

Office 01942 205577. Mobile 07896 084136.

[contact-form-7 404 "Not Found"]