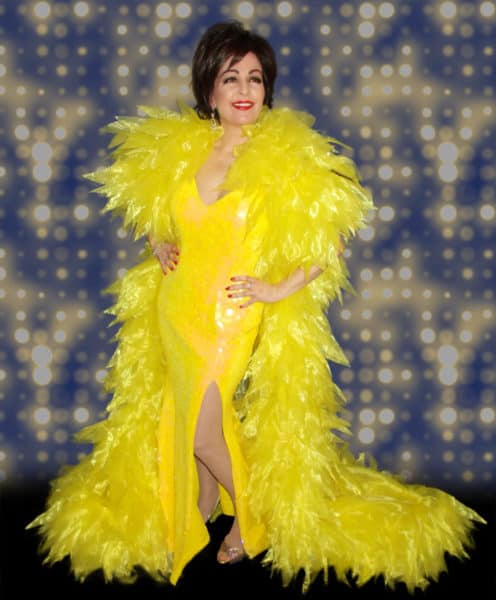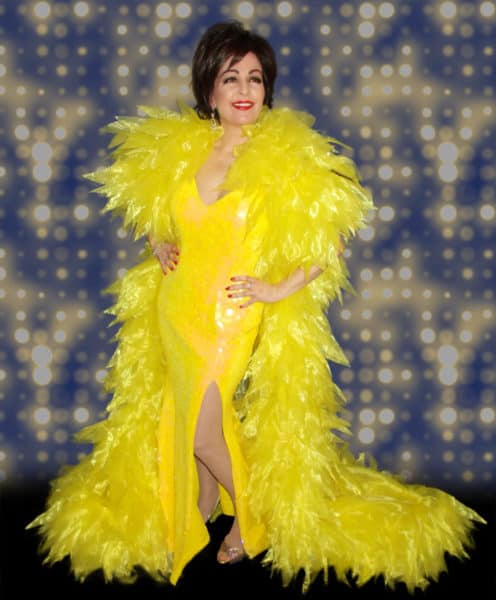 Audiences all over the UK constantly remarked on the power and unbelievable range of Joanne's voice. After gaining years of top cabaret experience and being constantly compared to Shirley Bassey, it was a natural progression to pay tribute to one of the best performers in the world. This sensational tribute show captures all the power, passion and glamour of Shirley in her prime. Recognised by true Bassey fans as the only alternative to the real thing. Surely Bassey has been thrilling corporate and private clients alike over a number of years. She has performed her Bassey show for audiences all over The United Kingdom, Europe, United Arab Emirates and America. Joanne has also performed alongside: Steve Davis, Roy Baraclough, Frank Carson, Bernard Manning, Jimmy Cricket, Jeremy Beadle, Bucks Fizz and many more…..
Reviews: "That was fantastic! I really enjoyed it. It was weird watching you because you have the facial expressions to a tee, especially the sideways mouth! A great job!"
Jenny Kern, Dame Shirley Bassey's P.A – 2007
"Yet again, Surely Bassey and her pianist were fantastic. A hit with the crowd and a super compliment to our themed evening. Do pass on my thanks and congratulations on her performance, the feedback has been non stop positive. She looked great!"
Frances Lythcott, The George P Johnson Company. Monte Carlo, 2007
"I thought you were fantastic! Having seen Dame Shirley live myself, I thought you'd mastered her voice and expressions brilliantly"
Gary Nunn, Event organiser, Barnardos 'Hey! Big Spenders' Auction Of Dame Shirley's clothing. The event was officially endorsed by Dame Shirley Bassey.
Cafe De Paris London, 2007
"Best at being Bassey"
The Stage Newspaper – London
"What a voice!"
Mr. Ken Bates, EX Chairman, Chelsea F.C – London
"She has the gestures to a tee"
Peter Hepple, The stage – London "After looking at a lot of Bassey impersonators, this girl in England is the best thing going. We love her!" Jimmy Maxwell, Big Band Leader – New Orleans U.S.A "A powerful voice …stunning!"
Garfield Jones, Director of Operations 5 Star Hotels – Bahrain "Such a powerful voice, the show is very impressive!"
H.E. Robin Lamb, British Ambassador for Bahrain
Diamonds Are Forever
The Living Tree
Get The Party Started!
This Is My Life
Never Never Never
Big Spender
Something
I Who Have Nothing
Goldfinger
I Am What I Am
Hey Jude
New York New York
Kiss Me Honey Honey
The Lady Is A Tramp
Nobody Does It Like Me
History Repeating
Call Now

Office 01942 205577. Mobile 07896 084136.

[contact-form-7 404 "Not Found"]