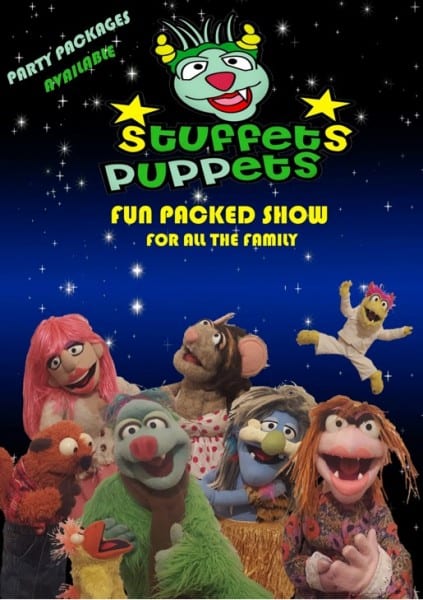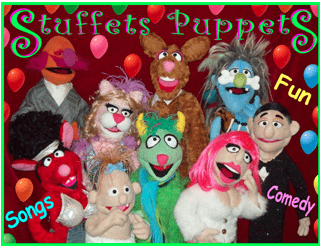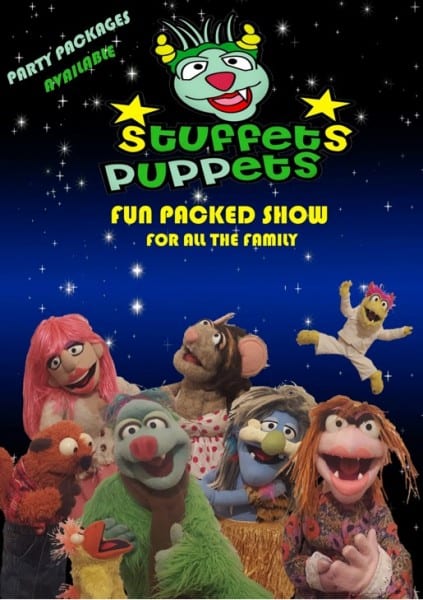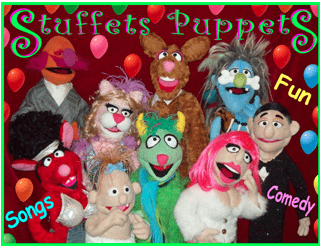 Stuffets Puppets is a fun packed 40 minute show for all ages. Some audience participation, comedy and musical numbers performed by an array of loveable and colourful Muppet style puppet characters. The show includes a great performance from singing sensation Kylie "Meow",King the dog, Freddie "Haircury" and the host of your show is Lester the Troll.
Stuffets Puppets is a totally self contained act performed from a theatre style booth
Stuffets Puppets boasts a universal appeal to both children and adults alike making it the perfect family show. This spectacular show is available for hire and is suitable for all events e.g. Schools, Children's Parties, Christmas Parties, Galas, Functions and fun days etc.
Also available is a party package that lasts for 2hrs that in cludes puppet show disco and games that is ideal for childrens birthday or chirstmas partys, so let stuffets puppets run the entertainment for you
For more information on Booking Stuffets Puppets contact us
Call Now

Office 01942 205577. Mobile 07896 084136.

[contact-form-7 404 "Not Found"]