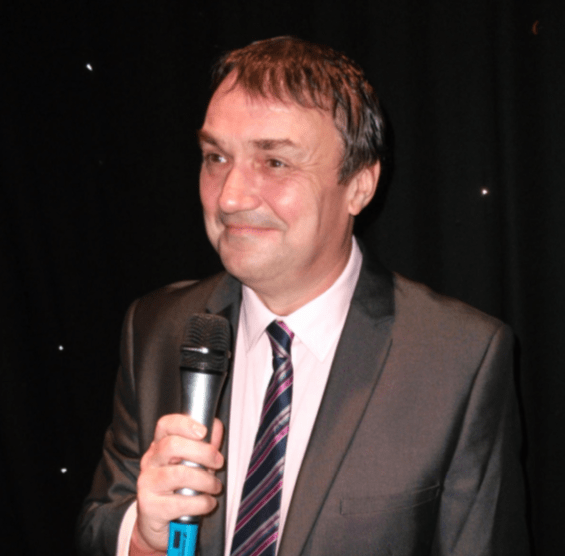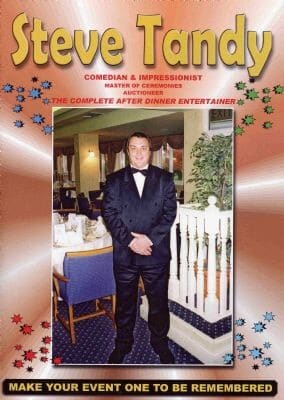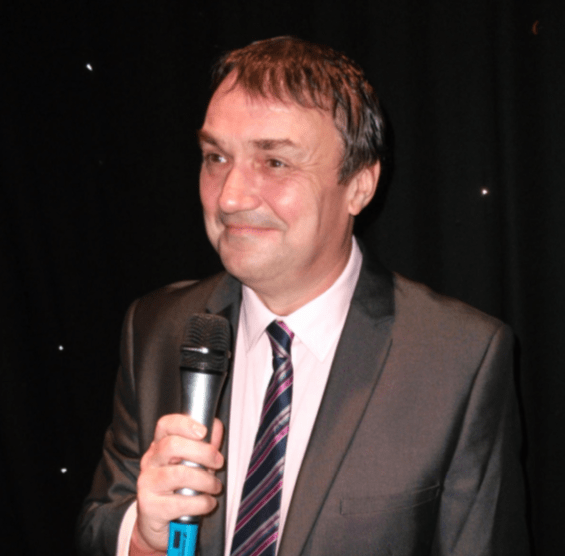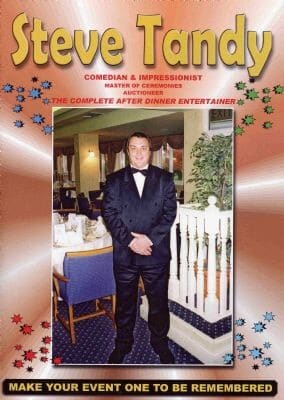 Steve is now into his 12th year as a professional comedian entertainer and has become very popular as an after dinner speaker, due to his ability to tailor his material to the audiences in front of him. His impressions of everyone from television stars and sporting personalities, mixed with gags and stories about his career, gives you a speaker with a difference. From the stars of Coronation Street to Jim Davison, Jethro, Julian Clary – and his hilarious tribute to Rolf Harris, his act has got to be seen to be believed.
A keen golfer, Steve has participated in many Corporate and Company golf days, taking part in the golf on the day, and using the events of the day as part of his speech after the dinner. His impressions of Alex Hey, Peter Allis and Seve Ballesteros go down particularly well. Steve will also, if asked, present the prize giving, with hilarious results, which only add to the enjoyment of the day.
Steve is very popular at sportsmen's dinners, and has also worked with many of the top sports personalities on the after dinner circuit and at conferences.
At conferences, Steve has been engaged, and provided, a light-hearted ending to the day's events. So, in conclusion, if you require a speaker with a difference, along with a wealth of experience, then Steve Tandy is for you!
– See more at: http://www.garston-entertainment.co.uk/artist/189/Steve-Tandy/#sthash.sXTstXBD.dpuf
Call Now

Office 01942 205577. Mobile 07896 084136.

[contact-form-7 404 "Not Found"]