Sense of Sound Wedding Singers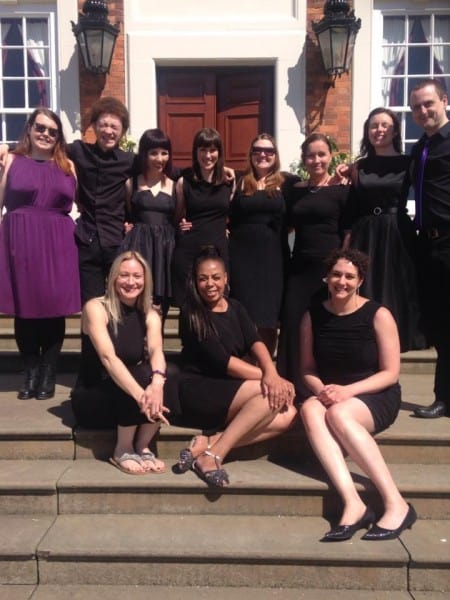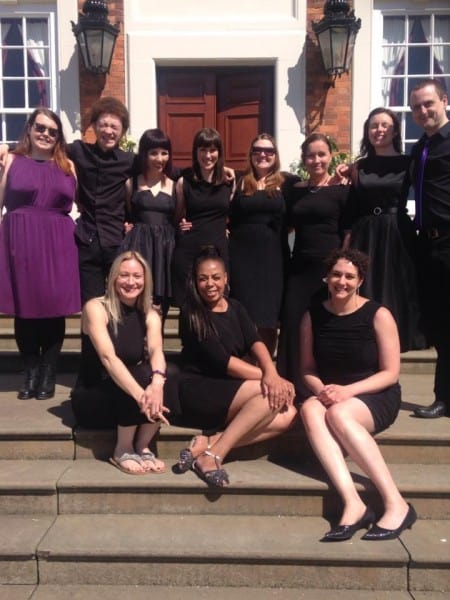 Sense of Sound Wedding Singers will perform on your big day with an energy and spirit that will make it even more special. The group will sing up to five songs during the ceremony. You decide where you would like them to be.
These singers have an excellent track record and an impressive list of collaborations under their belts. They have performed at The Royal Variety show where they performed with Seal and Jon Bon Jovi, were the choir of choice for premier league footballer, John Barnes' wedding and most recently sang at the 2015 Rugby World Cup England/Uruguay game.
They have a list of carefully selected songs for you to choose from. Please note that for civil ceremonies religious songs are not permitted.
Sense of Sound Singers bring professionalism, vibrancy and a celebratory spirit and you are free to choose various combinations of singers depending on the atmosphere you wish to create.
These combinations range from an intimate vocal quartet, to a more powerful group of 8 singers right up to the full 12 piece choir for the ultimate joyous and uplifting experience.
If you and your partner have a particular song that you would like them to arrange specially for you, they will happily do so.
FLASHMOB!!
Picture the wedding scene from the movie, Love Actually starring Keira Knightley. Your guests are already extremely emotional and deliriously happy having just witnessed two of their favourite people tie the knot when suddenly as if from the heavens, joyous voices can be heard resonating from the rafters filling the air with celebratory song and radiating energy in a deliciously rousing rendition of All You Need Is Love by The Beatles.
What better way to surprise your guests and conclude your wedding ceremony with this uplifting all time classic.
Ain't Nobody Chaka Khan
All You Need Is Love – The Beatles
Always There Incognito
Amazing Grace traditional gospel
Angels Robbie Williams
At Last Etta James
Ave Maria Bach
Black and Gold Sam Sparro
Chappell of Love The Ronettes
Chasing Cars Snow Patrol
Everybody's Free Romeo & Juliet Soundtrack
Feeling Good Nina Simone
Hail Holy Queen traditional gospel
Higher & Higher (Your Love Keeps Lifting Me) Jackie Wilson
If I Ain't Got You Alicia Keys
Joyful, Joyful traditional gospel
Lets Get Married Jagged Edge
Let's Stay Together Al Green
Make You Feel My Love Adele
My Girl The Temptations
My Guy Mary Wells
Oh Happy Day traditional gospel
One Day Like This Elbow/Chantage
Signed, Sealed, Delivered Stevie Wonder
Something in the Way She Moves George Harrison
Stand By Me Ben E Williams
The First Time Ever I Saw Your Face Roberta Flack
The Story Brandi Carlile
Thinking Out Loud Ed Sherran
We've Only Just Begun Carpenters
Woman John Lennon
Wonderwall Oasis
You To Me Are Everything The Real Thing
Your Song Elton John
Call Now

Office 01942 205577. Mobile 07896 084136.

[contact-form-7 404 "Not Found"]