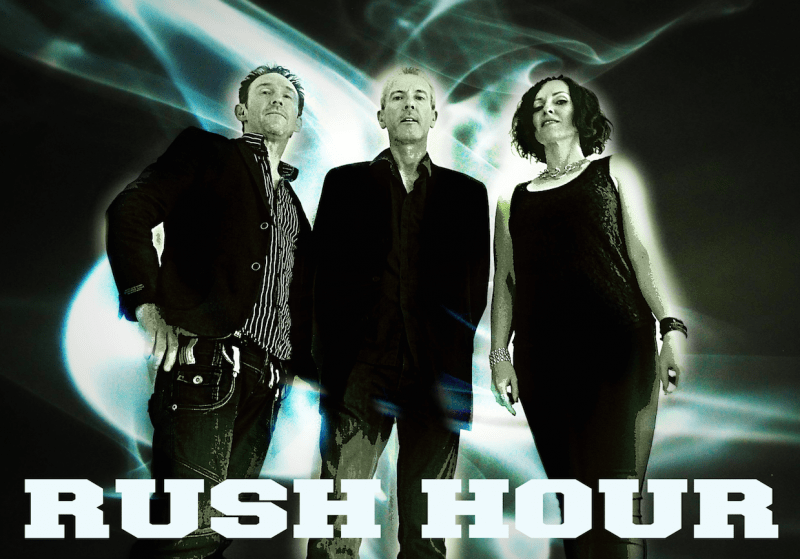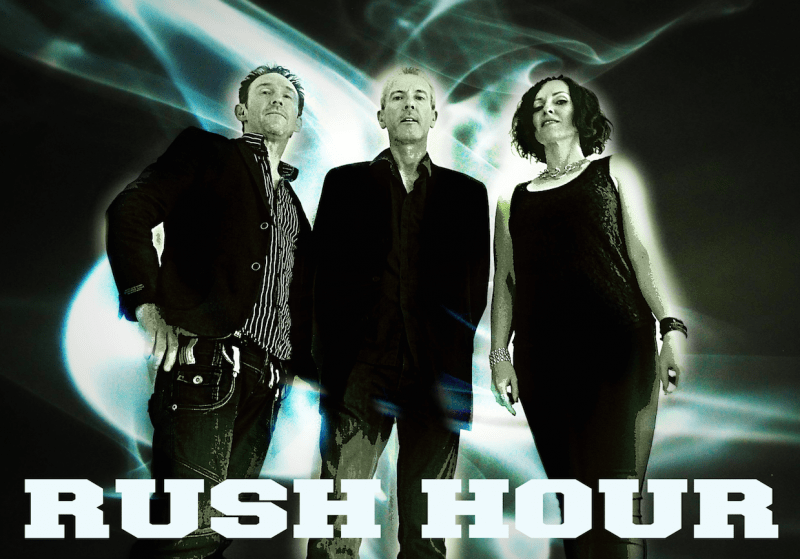 Rush hour Trio consists of a 3 piece Line up vocals , guitars Keyboards /piano . Male /Female Lead Vocals and harmonies with Lead Guitar/ Acoustic guitar. Keyboard /piano with backing vocals .Full live band sound . Based in Bolton and Manchester covering northwest area .Complete with a 2000 watt PA and full lighting rig and amazing laser lights. Backing music can be supplied between performances . Playing a variety of music ranging from current charts hits to retro-classics and pop/rock – with a great mix of styles to suit many ages and tastes, there's something to get everyone on the dance floor.
SET 1 – Rushhour
PROUD MARY – Tina Turner
MAKE ME SMILE –Steve Harley Cockney Rebel
WILD ROVER – DUBLINERS
TOMORROW NEVER COMES – Ronan Keating dance version
FEEL LIKE A WOMAN – Shania Twain
MR BLUESKY – ELO
SOMEONE LIKE YOU – Adele
HEART OF GLASS –Blondie
WHISKEY IN THE JAR – the Dubliners
LOSING MY RELIGION – REM
LIVING ON A PRAYER – Bon Jovi
NEXT TO ME – Emile Sande
SOMEWHERE ONLY WE KNOW Keane /Lilly Allen
I,M ALIVE Celine Dion
QUEEN MEDLEY – Queen
THE HEAT IS ON – Glen Fry
SET 2– Rushhour
LOVE REALLY HURTS – Billy Ocean
SO EXCITED – Pointer sisters
MOVING ON UP – M People
WALKIN ON SUNSHINE – Katie and the Sunshine band
DOES YOUR MAMA KNOW ABBA
MERCY – Duffy
REAL GONE KID DEACON BLUE
SUMMER 69 – Byran Adams
HERO (Dance Version ) – Enrique
HUMAN – The Killers
HOT STUFF – Donna Summer
MOVES LIKE JAGGER – Maroon 5
FORGET YOU – Ce Lo green
VALERIE – Ami Winehouse
WHEN YOUR GONE – Bryan Adams
SUMMER 69 – Bryan Adamns
COMMITMENTS MEDLEY ..
……………….. PLUS MANY MORE TRACKS
TOWN CALLED MALICE – The Jam
WHEN YOUR GONE – Bryan Admans
SEX ON FIRE – KINGS OF LEAN
WILD ROVER – DUBLINERS
OASIS – LOOK BACK IN ANGER
HANDBAGS AND GLADRAGS
AMAZED – LoneStar
ALL SUMMER LONG – KID ROCK
ALRIGHT NOW – FREE
LETS DANCE – CHRIS REA
KINGSTON TOWN
DAKOTA – STEREOPHONICS
JOHNNY B GOODE – CHUCK BERRY
HAVEN' MET U YET -MICHEAL BUBLE
SWEET CHILD OF MINE – GUNS N ROSES
JUMP – VAN HALEN
PARISIANE WALKWAYS – GARY MOORE
Call Now

Office 01942 205577. Mobile 07896 084136.

[contact-form-7 404 "Not Found"]