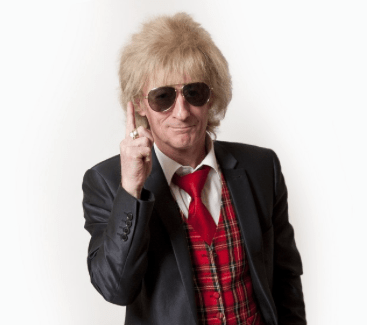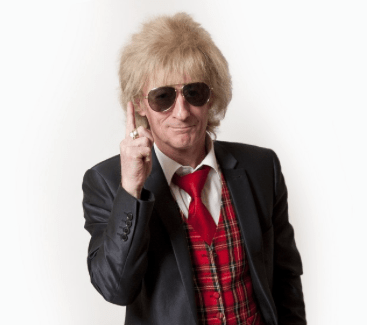 Rock Stewart has been performing for the past 40 years as a top line entertainer. He is recognised as performing all over the world as Brian Kramer multi talented instrumentalist and vocalist working in the Caribbean on various cruise ships and also many 5 star hotels in Jersey Hong Kong and Europe. The Rod Stewart Tribute came to flourish after many people commented on the similarities between Rocks voice and Rod Stewart.
Rock Stewart has performed and enchanted audiences across the globe including The Royal Family in the United Emirates at the 200th anniversary for the Battle of Trafalgar 2005 sponsored by Budweiser. In a powerful and energetic live show Rock Stewart lays acclaim to the mega star Rod Stewart. With an uncanny vocal and physical appearance the audience will be mesmerised by the transformation created by Rock Stewart and audiences and agents alike will want this act back in their venue again and again.
Rock Stewart is the only Rod Stewart tribute to have the same power and vocal range as the man himself. In a show tailored to the venues request you will get non stop back-to-back Rod Stewart Classics: Maggie May Do you think i'm Sexy In a broken dream Stay with me Forever young Baby Jane Downtown Train to name but a few.
Rock Stewart also performed on the much acclaimed BBC 1 tribute show The One and Only and David and Carrie Grant heralded his performance as the most spell binding likeness to Rod Stewart himself.
The Artiste: "ROCK STEWART" voted the best
Rod Stewart in the UK by the Agents Association
is the most authentic vocal tribute to the living legend.
He has enchanted audiences across the UK,
Northern Ireland, Germany, Europe, Hong Kong, France, Holland, Bulgaria, Carribean Cruise Ships for 3 years & The Far East,
performing for the royal family in the United Emirate's
at the 200th anniversary, for the battle of Trafalgar .
In 2008 The BBC featured Rock Stewart in
"The One & Only"
In a powerful and energetic live show he lays acclaim to megastar "ROD STEWART"
With a unique gift of vocal sound, featuring
"THE VOICE" eye popping guitar performance, magical harmonica & flute,
The show unfolds in a trip through musical memories of forgotten favorites of
"ROD STEWART" which will keep any type of audience captivated.
He has entertained
Prince Charles,
The Queen Mother,
The Duke Of Edinburough if you want the best here he is.
He covers some of the biggest hits from Rod Stewart.
Call Now

Office 01942 205577. Mobile 07896 084136.

[contact-form-7 404 "Not Found"]