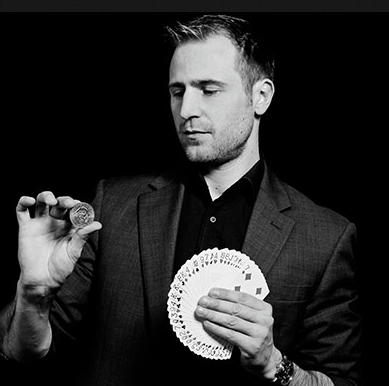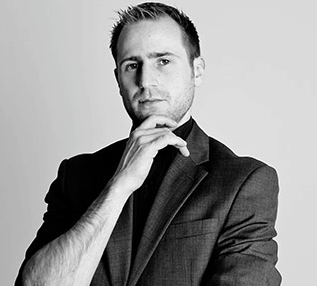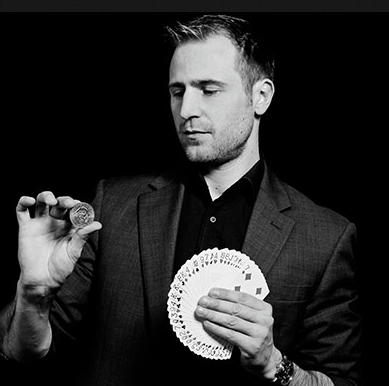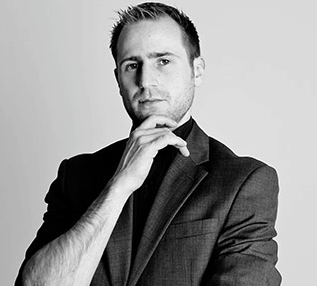 Rick Naylor – Specialist in Close-up Magic
Rick Naylor has been performing as a professional wedding magician for over 15 years now and since becoming a full-time specialist in close up magic, he mainly targets weddings although parties and corporate events are still in demand.
Rick is mainly a modern and contemporary wedding magician and close up magic entertainer, specialising in sleight of hand and illusion which can be utilised at almost any venue or event in Manchester or the Northwest.
If you've seen Rick perform before, you'll know that his warm and friendly manner makes people feel comfortable and relaxed in their own personal space, and both his close up magic and unique modern performing style are guaranteed to impress. Whether you're looking for a wedding magician in Manchester or beyond let a true professional create an unforgettable and spectacular experience with elegant card and coin skill and you're sure to have entertainment, which is certain to dazzle any audience!
Close up magic is especially suited for parties, weddings and corporate events alike, but that's far from the end of what Rick, the wedding magician can cater for! If you've been looking for a wedding magician, magicians in Manchester or close up magic throughout the Northwest then Rick Naylor is certainly the man for the job!
40TH BIRTHDAY PARTY
Jan 02, 2015 by James Doyle
Rick travelled all the way out to millom Cumbria for us. The audience were awe struck by his exceptional performance. Rick's skills are well honed and professionally executed. He is a remarkable magician, a warm and welcoming entertainer and a friendly and truley lovely person. Millom will be buzzing about him for a very long time. Thank you for making our night!
WEDDING EXPERIENCE
Aug 11, 2014 by Catherine Conway
Hi Rick, I am sorry that I didn't get the chance to talk to you much last Sunday but wanted to thank you for making our wedding really special. Everyone was amazed with your magic and you really got the evening started with a bang. If you ever need a reference for other customers we would be happy to provide it.
NORTH CHADDERTON 6TH FORM LEAVERS BALL AT THE MIDLAND HOTEL, MANCHESTER
May 21, 2014 by Leah Cadd
Absolutely fantastic! So friendly and tricks were amazing! He made sure he approached everybody and Involved everyone. Still don't understand how the card ends up in his pocket! Watched the tricks several times and was still in awe! Could not work it out at all, was fantastic! Would pay to see again! Couldn't have asked for better entertainment! He's a local dynamo! Thanks for a lovely night Rick!
Call Now

Office 01942 205577. Mobile 07896 084136.

[contact-form-7 404 "Not Found"]