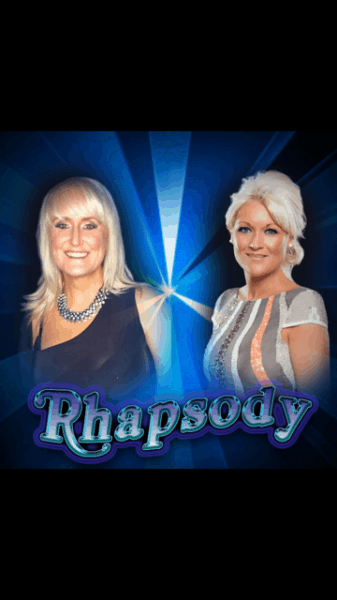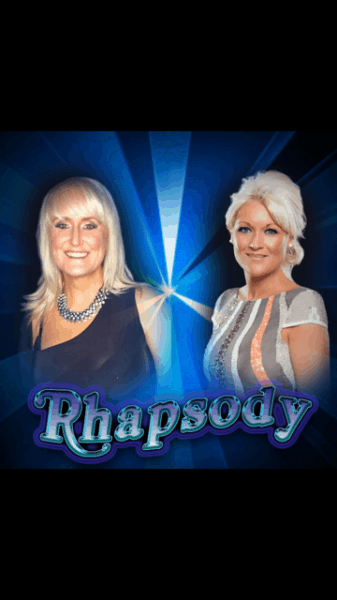 Debz and Ali- RHAPSODY have been on the circuit for 30years+ between them.
Debz has worked in bands, duo's and solo work.
Also worked with the likes of
The EAGLES, Johnny Mathis, Howard Keele and Russell Watson.
At the age of 16 she had sang in every pub in Manchester, solo and with her best friend in a duo called Free Spirit.
She was then picked up to form Ruby's Diary, who had a great 5 years entertaining the North West.
From there she joined a band GROOVEWORX
Who played all the major events at Mere Golf/Spa in Cheshire.
Plus traveled all over the country to do events for the stars of t.v and film.
Then came the duo 2 Alike, again a great 5 year span of the north west!!!
ALI has worked in duo's plus formed her own blues and jazz band called Back To The Blue.
She then joined a great harmony trio called
Wild 'n' Wicked who traveled the North West for years and covered the Yorkshire club scene.
They also got the chance to be on the X Factor being told by Simon Cowell 'Wow your really good'
Then came a Simply Red Tribute that Ali did that also had mutuel friends of Debz-also Debz boyfriend was in)
*(they still do this also)*
A chance came where the two joined to cover the backing vocals. Quickly realizing how amazing they sounded together, RHAPSODY was born….
So now the BEST is yet to come.
They cover all the great songs from every decade to fetch you the best entertainment possible. With amazing harmonies and voices what more would you need!!!!

Call Now

Office 01942 205577. Mobile 07896 084136.

[contact-form-7 404 "Not Found"]