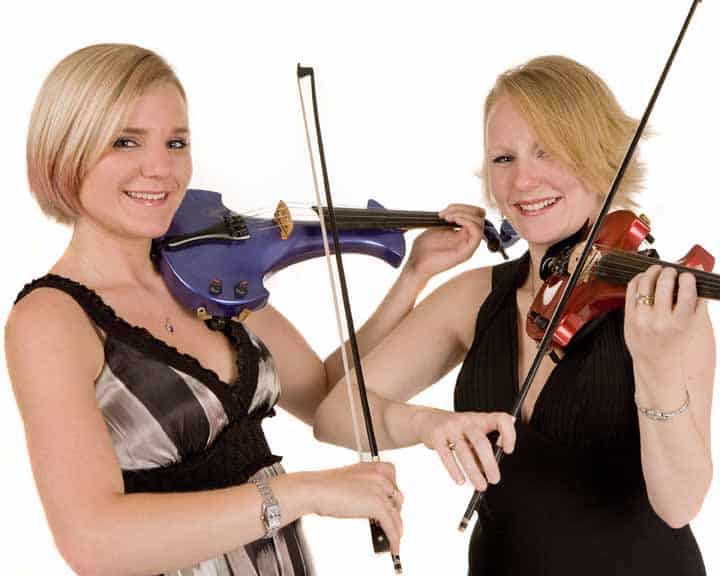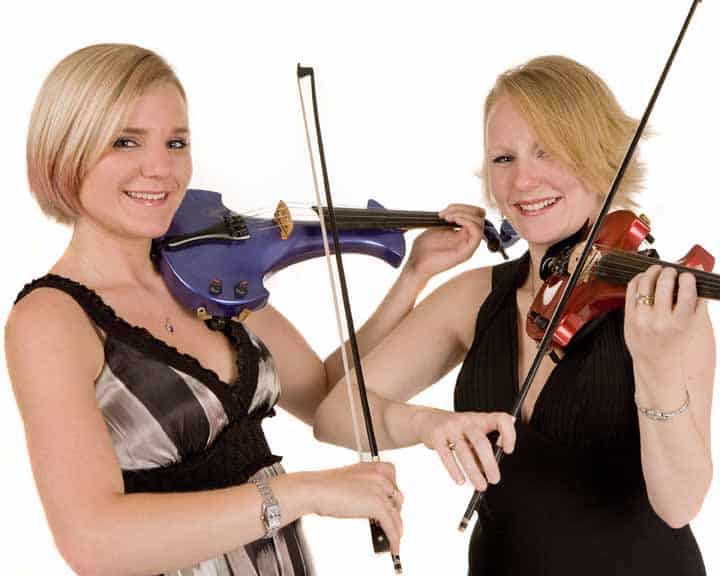 Ponticello Violinists
Playing on 'Bridge' electric violin and electric five string, they call themselves Ponticello; The Italian word meaning 'On the Bridge'.
Sisters, Emily and Penny have played together professionally for 13 years in the Spring Quartet.
They have now branched out to create a new style of entertainment,fusing Classical music with a modern beat.
Ponticello cater for weddings and corporate events on electric or acoustic violins.
Other titles including:
Pachabel's Canon with a surprise ending,
Gershwin's Ain't Necessary So,
Gypsy Kings Medley,
Katchaturian's Masquerade Waltz,
Hits from the 70's and many more.
For more information on Booking The Ponticello Duo contact us
Call Now

Office 01942 205577. Mobile 07896 084136.

[contact-form-7 404 "Not Found"]