Peter May pop singer 60's to now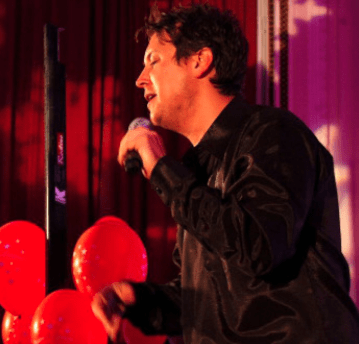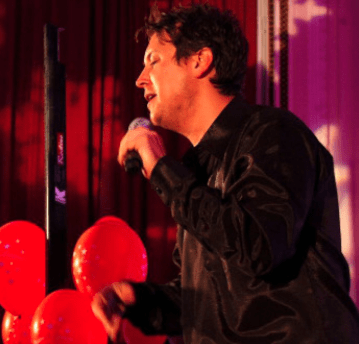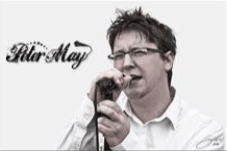 Have you heard Peter May yet? Peter is a professional singer from Liverpool who has been on the circuit now for 9 years. He has done every venue from pubs, clubs, legions, conference halls, hotels and restaurants as well as the Royal Philharmonic Hall. Performed (Christmas Day 2013) for Herbert Howe (Celebrity Hairdresser) at his Queenie's Christmas Charity Dinner, and at Ken Dodds Spring Luncheon (celebrity attendance) at the Devonshire Hotel in Liverpool for which Ken is founding life president and master of ceremonies. He was given the greatest privilege ever to be the act at one of Blackpool's biggest shows by the Concert Secretary for Preston and Lancashire District Council-Peter Molloy. The command show 2014 was held at The Carousel Hotel in Blackpool on Sunday 12th January. Already had raving reviews throughout the UK on a regular basis, Peter was paid the ultimate compliment by Mr Peter Molloy (Secretary for the Preston and Lancashire District Concert secretaries federation)……billed as 'Top Of The Bill Entertainer' for his club on Saturday 22nd March 2014 Calder Vale Country Club, and subsequently asked on the majority recommendation of the Preston and Lancashire District Concert Secretaries Federation to perform at this 2014 command show (December's end of year show) on Thurs 4th December 2014 in Blackpool. Peter has been busy in the studio recording two albums (covers), the latest just released. He also has plans to record a self penned album in late November 2016 in his own recording studio, and recently worked with BBC TV and Ted Robbins, along with being asked to perform at a charity night event hosted by the one and only John Bishop and co host, Liverpool FC football legend Jamie Carragher in the not too distant future.
Peter May – Male Vocalist Introducing the awesome talents of singer songwriter Peter May from Liverpool. Peter can entertain your guests regardless of age as his large repertoire ensures there is something for everyone. Covering music from pop, rock, ballads. He can adapt his set to suit your venue or setting, he is great with crowds large or small and encourages crowd participation!
Peter May – First bitten by the musical bug at the age of 8 Peter was winning talent competitions throughout the UK even at that tender age.He later attended major auditions for top recording labels Sony/Epic (Nomis Studios for Sugarfree Records, a subsidiary label to Epic…where Peter met Paul Weller) and management labels Byrne Blood (Steps) and First Avenue Management (Eternal, Louise Redknapp, Honeyz, Dina Carrol etc). Peter has also worked with Rhett Lawrence, producer for, Eric Clapton, Bee Gees, Diana Ross to name just some.
MARY IN THE MORNING (JOE LONGTHORNE)
WHEN MY LITTLE GIRL IS SMILING (JIMMY JUSTICE)
WALK AWAY (MATT MONRO)
I DROVE ALL NIGHT (ROY ORBISON)
MY DESTINY (LIONEL RICHIE)
MY GIRL (TEMPTATIONS)
IM LOSING YOU (BRENDA LEE)
THE ANSWER (DAVID ALEXANDER)
YOU'RE MORE THAN A NUMBER (DRIFTERS)
CALIFORNIA BLUE (ROY ORBISON)
MY LIFE (BILLY JOEL)
I WONT BACK DOWN (TOM PETTY)
BORN FREE (MATT MONRO)
TRAVIS (SIDE)
SHAKIN STEVENS (NOW LISTEN)
HANDLE ME WITH CARE (TRAVELLING WILBURYS)
SUDDENLY (BILLY OCEAN)
EVERY BREATH YOU TAKE (POLICE)
RUN TO YOU (BRYAN ADAMS)
SIT DOWN (JAMES)
SLEDGEHAMMER (PETER GABRIEL)
GO YOUR OWN WAY (FLEETWOOD MAC)
NO SON OF MINE (GENESIS)
SOMETHING HAPPENED ON THE WAY TO HEAVEN (PHIL COLLINS)
LAND OF CONFUSION (GENESIS)
INVISIBLE TOUCH (GENESIS)
LOVE IS ALL (MALCOLM ROBERTS)
YOUNG GIRL (GARY PUCKETT)
LES BICYCLETTE DEL BELSIZE (ENGLEBERT HUMPERDINK)
GLORY OF LOVE (CHICAGO)
YOU GOT IT (ROY ORBISON)
GO GENTLE (ROBBIE WILLIAMS)
PRAY (TAKE THAT)
HOW LONG (ACE)
THE FLOOD (TAKE THAT)
GREATEST DAY (TAKE THAT)
YOU GIVE LOVE A BAD NAME (BON JOVI)
PRIDE (U2)
DREAMLOVER (BOBBY DARIN)
NIGHTSHIFT (COMMODORES)
WHERE THE STREETS HAVE NO NAME (U2)
ALWAYS ON MY MIND (ELVIS PRESLEY)
I STILL HAVENT FOUND (U2)
HUMAN (KILLERS)
LET ME GO (GARY BARLOW)
THERE GOES MY FIRST LOVE (DRIFTERS)
YOU TO ME ARE EVERYTHING (REAL THING)
DANCING ON THE CEILING (LIONEL RICHIE)
ALL NIGHT LONG (LIONEL RICHIE)
SEX ON FIRE (KINGS OF LEON)
DAYTRIPPER (BEATLES)
NIGHT BEFORE (BEATLES)
I SAW HER STANDING THERE (BEATLES)
DONT STOP (FLEETWOOD MAC)
YOU CAN'T HURRY LOVE (PHIL COLLINS)
RADIO GA GA (QUEEN)
LIVING ON A PRAYER (BON JOVI)
STAND BY ME (JOHN LENNON)
LOVE REALLY HURTS WITHOUT YOU (BILLY OCEAN)
CARIBBEAN QUEEN (BILLY OCEAN)
JOHNNY BE GOODE (CHUCK BERRY)
IM A BELIEVER (MONKEES)
RUNNING WITH THE NIGHT (LIONEL RICHIE)
KISSIN IN THE BACK ROW OF THE MOVIES (DRIFTERS)
DANCE WITH MY FATHER (LUTHER VANDROSS)
LOVE IS IN THE AIR (JOHN PAUL YOUNG)
DANCE THE NIGHT AWAY (MAVERICKS)
WALK OF LIFE (DIRE STRAITS)
ROCKING ALL OVER THE WORLD (STATUS QUO)
MOVE IT (CLIFF RICHARD)
Call Now

Office 01942 205577. Mobile 07896 084136.

[contact-form-7 404 "Not Found"]