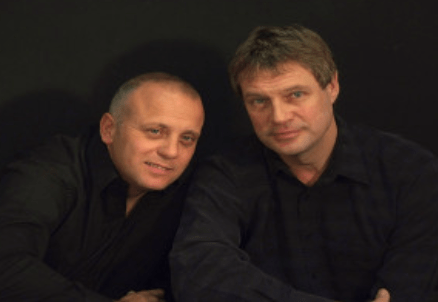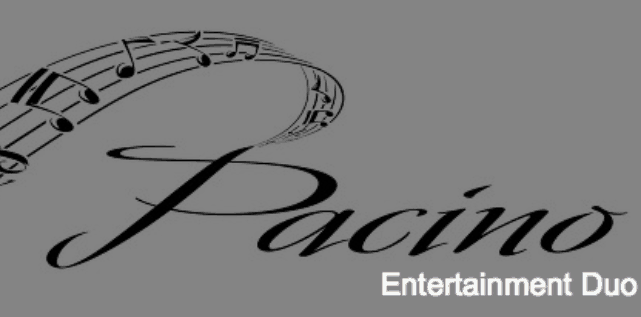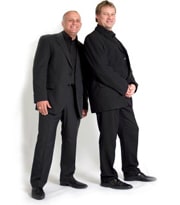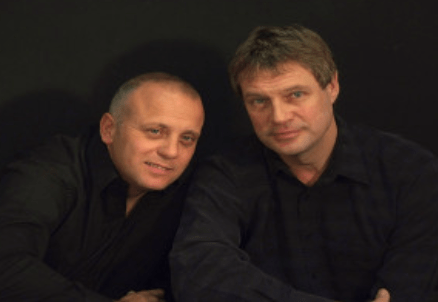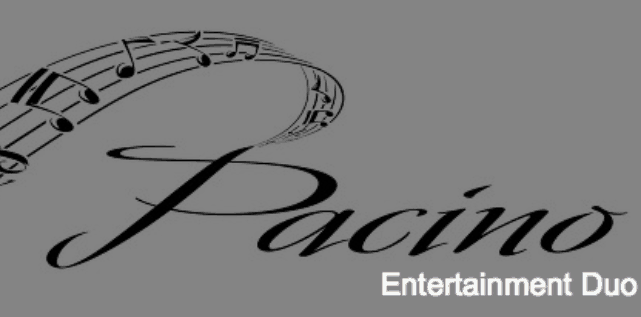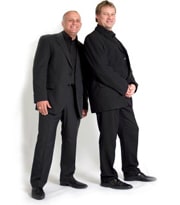 Quality Music For All Occasions…
Over the years Pacino have performed in a variety of venues to a wide range of audiences. With that experience they are well placed to be versatile and able to fit the bill at any occasion.
With an exceptional variety of musical styles ranging from the relaxing sounds of the Spanish guitar, the cool sounds of swing and jazz vocal classics, plus the vibrant dance floor sounds of pop, rock and disco.
Pacino also DJ in between their live performances to provide an all round self contained entertainment package that is ideal for any occasion. Whether its a wedding, anniversary, birthday celebration, a corporate event or a prestigious award ceremony, Pacino are the perfect blend for your special occasion.
For more information on booking Pacino please contact us.
Duo Set
CELEBRATION
ALL NIGHT LONG
WALK OF LIFE
SWEET CAROLINE
ALL SHOOK UP
BROWN EYED GIRL
DANCE THE NIGHT AWAY
MUSTANG SALLY
PLAY THAT FUNKY MUSIC WHITE BOY
YOU TO ME ARE EVERYTHING
ROCK DJ
SEX BOMB
CRAZY LITTLE THING CALLED LOVE
IS THIS THE WAY TO AMARILLO
LOVE IS IN THE AIR
KINGSTON TOWN
ACHY BREAKY HEART
I'M A BELIEVER
SUSPICIOUS MINDS
TIGER FEET
RETURN TO SENDER
BYE BYE LOVE
LAY DOWN SALLY
MAMBO NUMBER 5
HAVE A NICE DAY
WHEN THE GOING GET'S TOUGH
UNDER THE MOON OF LOVE
I SHOT THE SHERIFF
EVERY BREATH YOU TAKE
SHE'S ELECTRIC
MARY'S PRAYER
ON THE BEACH
LYIN' EYES
SMOOTH
BLACK MAGIC WOMAN
SAMBA PA TI
WONDERFUL TONIGHT
SHE'S THE ONE
Swing Set
'VE GOT YOU UNDER MY SKIN
THE LADY IS A TRAMP
THE SUMMER WIND
THAT'S LIFE
CHICAGO
NEW YORK NEW YORK
MY WAY
FLY ME TO THE MOON
THAT'S AMORE
EVERYBODY LOVES SOMEBODY
UNFORGETTABLE
WHEN I FALL IN LOVE
LET THERE BE LOVE
MACK THE KNIFE
BEYOND THE SEA
QUANDO QUANDO
SAVE THE LAST DANCE FOR ME
SWAY
YOU DON'T KNOW ME
THE WAY YOU LOOK TONIGHT
THREE TIMES A LADY
SHE BELIEVES IN ME
LADY LOVE IS ALL AROUND
WHEN YOU SAY NOTHING AT ALL
I CAN'T HELP FALLING IN LOVE
ALWAYS ON MY MIND
Guitar Set
THE BRIDAL CHORUS
THE WEDDING MARCH
CANON IN "D"
CAVATINA (DEER HUNTER THEME)
LOVE IS ALL AROUND
THE LOOK OF LOVE
YOUR SONG
ROMANZA
LAGRIMA
ADELETA
ROMANCE
PREMIER
AMOUR
HORIZONS
HERE THERE AND EVERYWHERE
IN MY LIFE
CLOSE TO YOU
ALL I HAVE TO DO IS DREAM
GREEN LEAVES OF SUMMER
SOMEWHERE MY LOVE
IMAGINE
STUDY IN "A"
I JUST CALLED TO SAY I LOVE YOU
SOMEWHERE OVER THE RAINBOW
THE SHADOW OF YOUR SMILE
MISTY
RECUEDOS DE ALHAMBRA
AND I LOVE HER
THEME FROM "LOVE STORY"
DO YOU WANT TO KNOW A SECRET
SCARBOROUGH FAIR
THE SOUNDS OF SILENCE
SPEAK SOFTLY LOVE (GODFATHER)
JAMES BOND THEME
EVERY BREATH YOU TAKE
ENTR'CTE FROM ROSAMUNDE
VENETIAN BOAT SONG
CARELESS WHISPER
IF I FELL
ELEANOR RIGBY
YESTERDAY
ALL MY LOVING
TEARS IN HEAVEN
I'M NOT IN LOVE
WONDERFUL TONIGHT
SONETTO
ALLMAN
KEMP'S JIG
HEY JUDE
HELP
APACHE
BLUE MOON
MANHA DE CARNIVAL
MAXWELL'S SILVER HAMMER
I FEEL FINE
THE GIRL FROM IPANEMA
DON'T LOOK BACK IN ANGER
WONDERWALL
STAIRWAY TO HEAVEN
RAINDROPS KEEP FALLIN' ON MY HEAD
ZODO DE BIANA
CLASSICAL GAS
MOOD FOR A DAY
SLIGHTLY OUT OF TUNE
YOU'LL NEVER WALK ALONE
TANGO FOR HELENE
TANGO FOR MARIO
BLUES IN "A"
NEVER ON A SUNDAY
ZORBA THE GREEK
Call Now

Office 01942 205577. Mobile 07896 084136.

[contact-form-7 404 "Not Found"]