PJ Loui soul swing to pop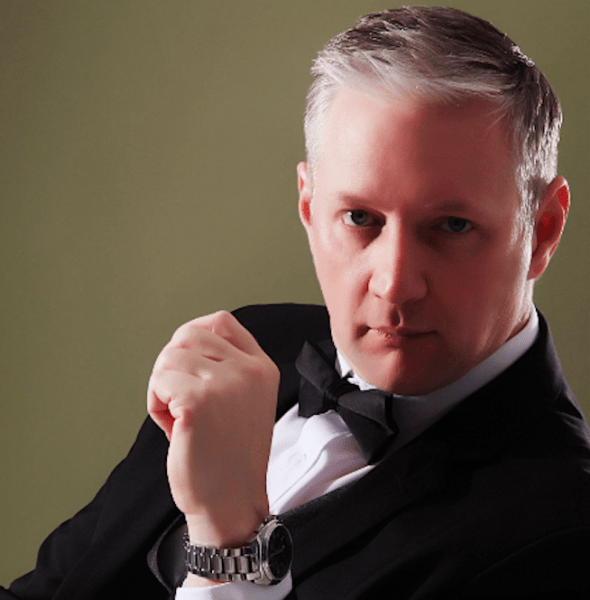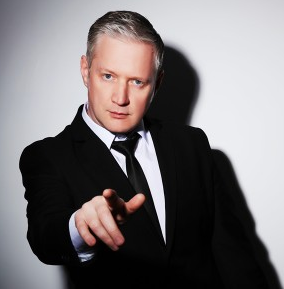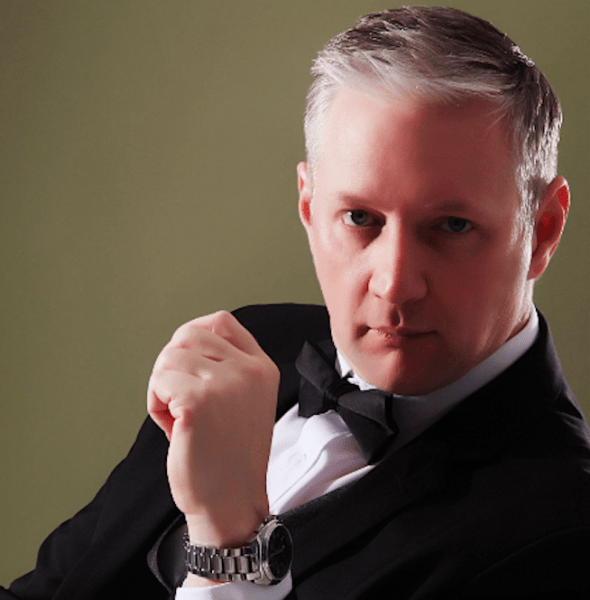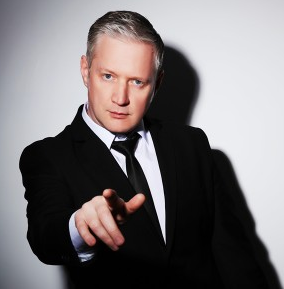 P.J. Loui started his singing career in 1991. During his early years he performed in some of the local pubs and clubs in the Oldham and Tameside area. To promote his popularity even more, he made an appearance on The Michael Barrymore Show, My Kind Of People where he featured the Elvis Number, If I can Dream.
The years that followed saw P.J. make many appearances in the greater Manchester area where his popularity grew and grew. His impeccable vocal range saw him feature a huge variation of songs from all era's to modern day such as Mika and Take That and more notably The Bee Gees. It was this latter talent that saw him audition for the TV show, Stars In Their Eyes, but sadly, the show was taken off the air before P.J. could appear.
It was only when he performed in front of the Preston Guild that his career started to sore.He brought Preston to their knees with his incredible vocal range, needs no introduction Ref Finbarr Harrington Esq. Chairman-Frenchwood Social Club CIU Affiliated.
His phenomenal vocal range enables him to tackle any kind of music and his incredible gift of being able to adapt to take on any kind of song, has seen him feature more widely, and his talent is now recognised as far as Preston, Lancaster and more recently the Blackpool area. It is this extraordinary talent that has now seen him receive, two royal Command awards, for these areas.
At this important point of his career, it would appear that the success of this vocally multi award winning artist has no limits or boundaries and his popularity will surely continue to grow and grow…….
Don't throw your love away
Save the last dance for me
Chattahoochee
There's a kind of hush
All I do is dream of you
Walk right back
Lyin' eyes
Mercury blues
True love ways
If I said you had a beautiful body
Impossible love
Tears in my eyes
It'll be me Little Sister
I can't give you anything
Is this the way to Amarillo
Gave it all away
A dog's Life
Always on my mind
Wonderful Tonight
Can't help falling in love with you
Can't take my eyes off you
Crying in the rain
Daddy's home
Dance with my Father
How deep is your love
Little deuce coupe
Me and Mrs Jones
Mess of blues
Music to watch the girls go by
Stone in love with you
Stuck on you
Sugar Sugar Sway
Tears in heaven
Things
Three times a lady
To make you feel my love
Way down
Workin' for a living
You don't know me
America
Cry me a river
How sweet it is
Does your mama know
Mona Keep on moving/Maybe tomorrow
UB40 Medley
Please don't make me cry
Some kind of wonderful
My girl
Twisting the night away
Shang a lang
Get ready
Heartache Tonight
Drifters Medley
Ain't going down
Ain't too proud to beg
All night long
Alone
Another Saturday night
I can't smile without you
One voice
Beatles Medley
Bee Gees Medley
For whom the bell tolls
Big girls (you are beautiful)
Bridge over troubled water
Cliff Richard Medley
Down on the beach tonight
Big girls don't cry
Let's hang on
Sherry
Oh What a night
Gimme some loving
Glad all over
Good golly miss molly
Greatest day
Haven't met you yet
Help be Ronda
Help yourself
Hey there lonely girl
Honky tonk woman
Hot N Cold
Human
I don't feel like dancing
I'd rather be with you
I'd wait for life
Johnny too bad Just go
Knock three times
Lets stick together
Live it up
Lola
Love potion No9
Love today
Mary in the morning
Missing you
More than a woman
Mustang Sally/Midnight hour – commitments Medley
Never Forget
Penny Arcade
Rag Doll
Roll Over Beethoven
Shakin' Stevens Medley
Shame and Scandal
Sometimes
Somewhere in my heart
Stay Stayin' Alive
Stop
Stuck in the middle with you
Sugar baby love
Superstition
Surf City
The look
The Most beautiful girl in the world
The snake
The way you do the things you do
Love in this club
To make you feel my love
Tragedy
Umbrella
Walk of life
When you're in love with a beautiful woman
You are everything
You never can tell
You raise me up
Call Now

Office 01942 205577. Mobile 07896 084136.

[contact-form-7 404 "Not Found"]