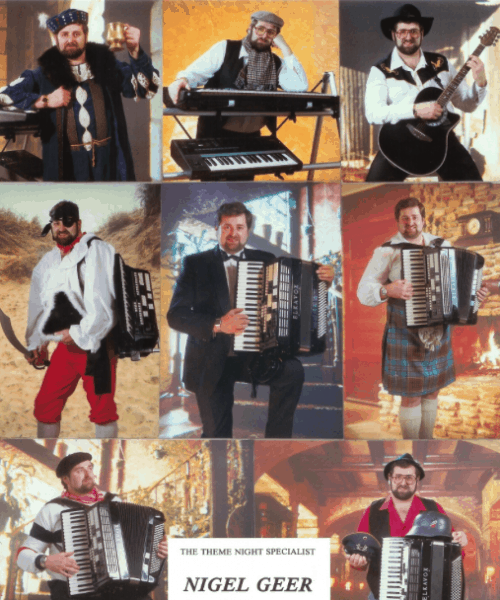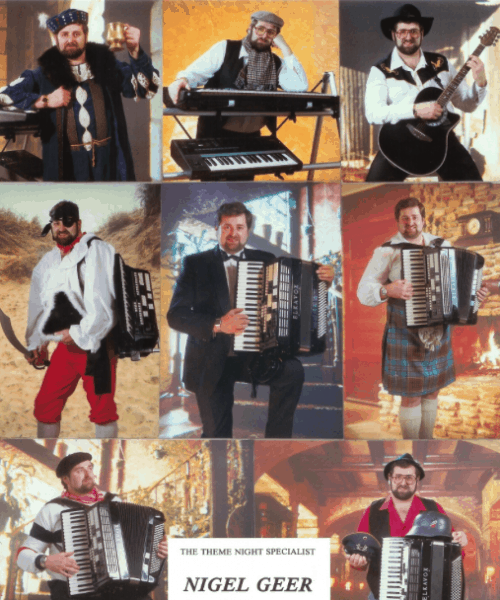 Nigel Geer achieved a college degree in music, at Birmingham University, and since has been working in the entertainment industry for over 25 years! He has worked and appeared in television/film, yet he prefers the stage, and covers venues of any size…from rugby stadiums to local, friendly pubs.
Situated in Blackpool, Nigel travels all over Britain, and indeed Europe, offering fantastic value for money and superb musical entertainment. He is available to do summer seasons and cruise work, however, they require early booking.

Nigel has his own band and is available with belly dancers, jugglers and other professional acts! He is quite the joker at times, and always persuades the audience to relax and have fun.
Book early to get a guaranteed night of fun and fabulous entertainment!
Call Now

Office 01942 205577. Mobile 07896 084136.

[contact-form-7 404 "Not Found"]