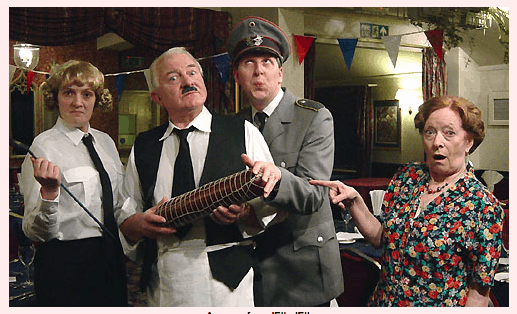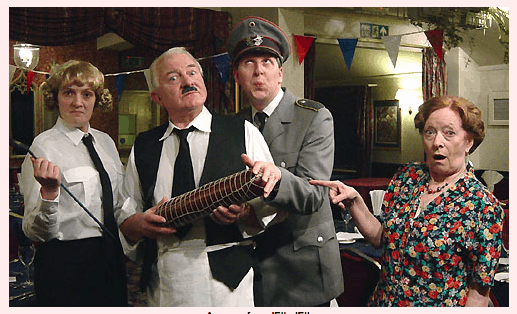 All murder mysteries are primarily fun
entertaining events – not heavy sleuthing! Each plot is unique
but the same successful pattern is used to dish them up!
Murder Mystery Themes
Valentine's Day Murder Mysteries
The Valentine Speakeasy Massacre A Date with Murder
Halloween and Bonfire Night Murder Mysteries
The Little Shop of Horrors The Adams Family Halloween Homicide
Bogus Pocus It'll be All Fright on the Night The Guy Fawkes Escapade
Christmas Murder Mysteries
The Festive Lights Fiasco Scrooge's Old Christmas Kitchen
Murder on 34th Street Mistletoe and Folly Christmas at Calamity Towers
Roman and Medieval Murder Mysteries
A Funny Murder Happened on the Way to the Forum Ye Olde Medieval Tayle of Murder
Victorian Period Murder Mysteries
Wicked Wild West Murder at Bagger Hall Sherbet Holmes Investigates
Roaring Twenties and Prohibition Murder Mysteries
The Valentine Speakeasy Massacre Murder at Bedside Manor
Dinner at the Ritz Murder at the Lodge Casey's Nightclub
1940s and Wartime Murder Mysteries
Murder on the Home Front 'Ello 'Ello Murder Mayhem 'Ello 'Ello – Rennie's Return
1960s Murder Mysteries
Flower Power and Murder Love and Let Die
Awards Ceremonies Murder Mysteries
Sud's Law – Murder at the Soap Awards A Night at the Oscars Murder at the Grummys
Murder Mysteries with TV Themes
The Vicar of Dipley The Calamity Towers Murder Return to Calamity Towers Are You Being Severed?
'Ello 'Ello Murder Mayhem 'Ello 'Ello – Rennie's Return Murder in the Office The 'Dallasty Murder'
Murder Mysteries with Film Themes
The Italian Job Carry On Murder Love and Let Die Murder on 34th Street
The Great St Rinians Murder! The Adams Family Halloween Homicide
James Bond Theme Murder Mysteries
Always Say Die A View to a Thrill Love and Let Die
Modern Murder Mystery Themes
A Date with Murder Luigi's Diner The Final Curtain Murder in the Office
Your event begins during pre-dinner drinks as suspicious characters mingle with the guests. Each guest is given a new identity in keeping with the theme of the murder as the characters introduce themselves.
When the guests are seated ready for dinner they will find a pen and notebook ready for them with a short description of the scenario on the front cover. There is also a quiz – the answers to which spell a clue – the answers are not too difficult and the actors always assist with these!
James Banned and girls in 'A View to a Thrill'
There is also a limerick competition for the mischievous-minded!
An introductory scenario lasting about 7-10 minutes sets the scene and the mystery begins. A murder may happen at any time!
The actors mingle amongst the guests giving clues and allowing
them to be questioned – during the course of the evening
further clues will arise and are circulated. Short, amusing
but dramatic scenarios occur between the courses.
You may even die laughing!
During coffee the would be sleuths complete their solution cards.
These can be submitted individually or per team if preferred.
The denouement is then announced, with suitable limericks! – prizes/certificates are then
awarded for best sleuths, worst solution, funniest limerick etc!
Choose from one of our classic murder mystery plots as listed in our brochure, or we can customise or create
a plot to suit your occasion or company. All artwork can be dedicated with a company logo etc.
'Guest Actor' roles can be incorporated (great fun for would be dramatists!) and
teams can be organised before the event.
Our personal liaison will ensure your event is a resounding success!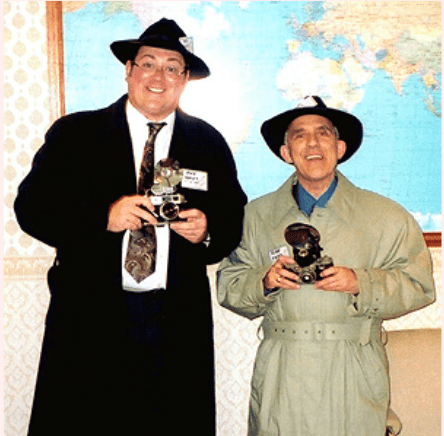 Why not try an exciting 'Hollywood' style welcome for your guests
with our Fifties style 'HOLLYWOOD PAPARAZZI'! paparazzi
NEW: Capture your Event!
If you would like a memento of your event in the form of informal digital
photographs on CD-ROM, this can be provided at an additional charge.
Dressed in mackintoshes, trilby hats and complete with period type
flashing cameras, our 'paparazzi' will greet your guests as they arrive,
giving them a true Hollywood style welcome.
Guests may also be 'interviewed' by our reporters during pre-dinner drinks – the 'paparazzi' asking pertinent questions for their respective media, e.g. the 'Gutter' Press, 'Hi There' magazine etc. Interview material may, or may not, be divulged at your request!
In addition, or alternatively, we can provide a modern day 'film' crew complete with full size operational camera, sound boom and interviewer with microphone to film/interview your guests as they arrive, or during pre-dinner drinks. The 'Director' will be in charge of the crew and 'directing' willing victims as the camera rolls!
Note: The 'video' will not be of a professional standard but will be available in VHS format. A further idea may be to show the video on large screen as the guests are dining!
Our Paparazzi/Film Crew are assured to create an exciting, welcoming atmosphere at the very beginning of your event, breaking the 'ice' and creating humour, thereby setting the 'score' for the rest of the evening.
"Wacky Waiters" is an excellent way of entertaining your clients 'with a difference'!
Our unusual comedy 'waiters and waitresses' confuse your guests masquerading as the genuine articles
in this evening of mischievous comedy and mayhem.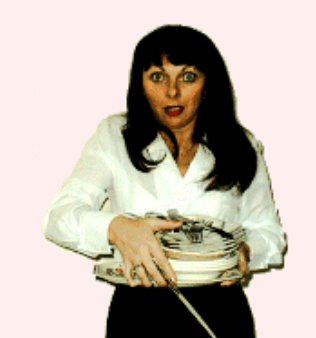 Watch our Wacky Waiters Video for a sneak preview of the fun!
(average video clip size 5 Mb, WMV Windows Media Player format)
The evening begins with the serving of the most unlikely hors d'oeuvres – carrot and jelly baby for example!
As dinner commences to background music of a subtly dubious nature the different characters begin to unfold:
THE TIPSY WAITER/WAITRESS – This individual has a slight alcohol problem and is seen furtively hiding his/her own alcohol supply which consists of siphoned dregs of wine/beer from the guests' own glasses! Offering this supply for re-circulation and entertaining the guests with tales of 'times gone by', eventually their collapse is imminent!
THE EX-CON WAITER – Released only recently from several years in H.M. Hotel, this is his first job in the big wide world outside and it is very difficult for him to adjust to civvies! The prison canteen is more his line – watch with amusement at his attitude to your guests as he reluctantly 'attends' to them! Don't be surprised to see him with a furtive doggy bag for your leftovers!
THE SLOPPY WAITRESS – This waitress leaves much to be desired as she wafts around criticising the ladies' attire and coiffures and offering to feed those guests who look as though they're having trouble! Her waitressing skills are definitely questionable as she clears up huge piles of plates etc. soliciting the assistance of unsuspecting guests! Watch with delight as people search in vain for her lost earring or contact lens!
THE ODDJOB MAN – Repairs are necessary at all times of the day and night! Our friendly oddjobber is intent on completing his task – whether it is drilling under your table or checking to see if the lights are OK – nothing will deter him. Unless someone has the audacity to complain of course!
Call Now

Office 01942 205577. Mobile 07896 084136.

[contact-form-7 404 "Not Found"]