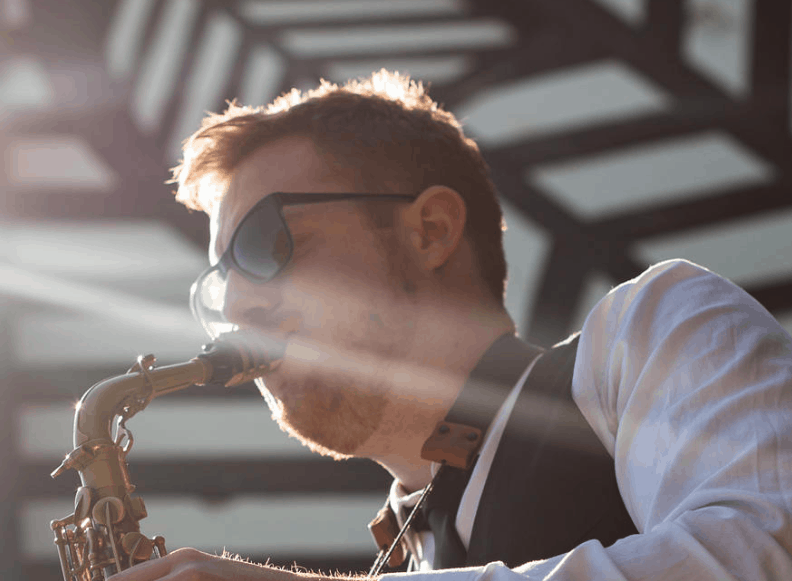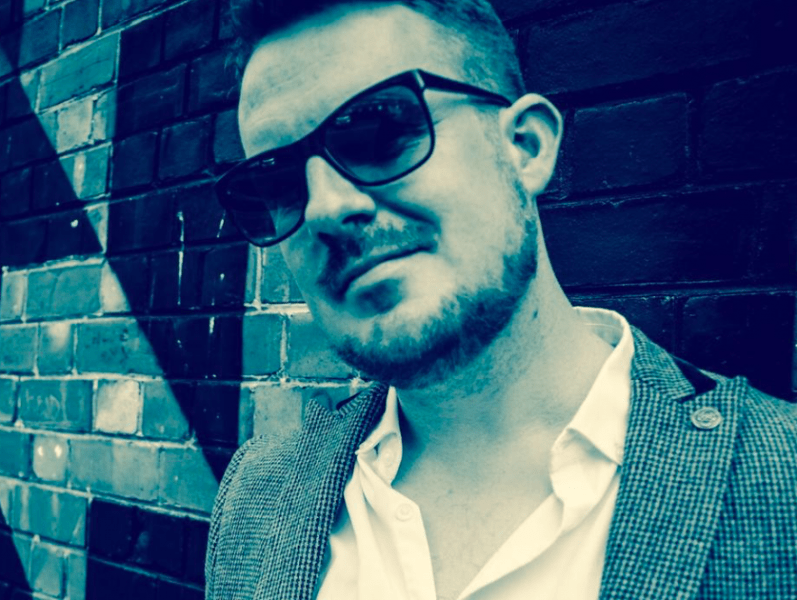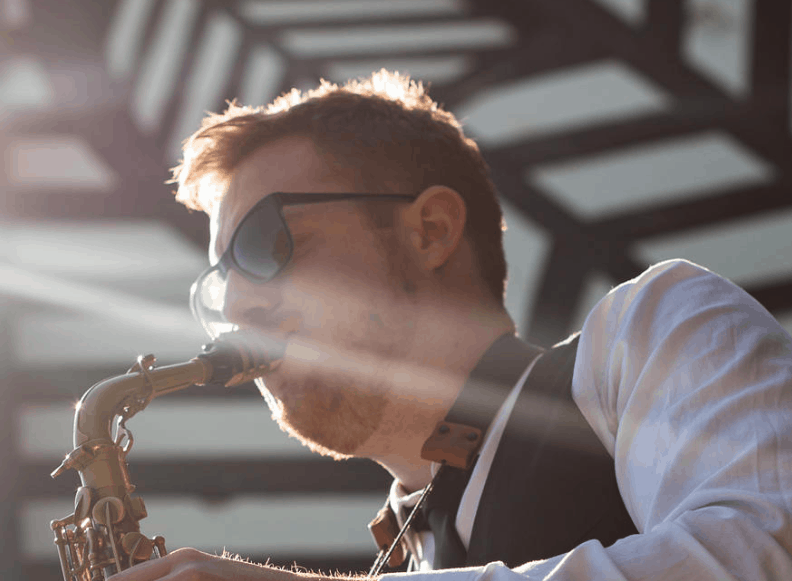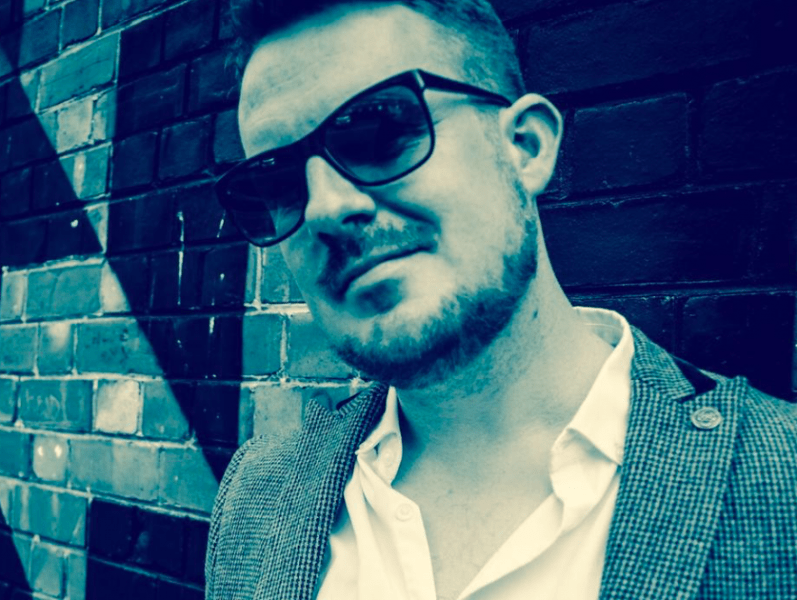 'Having been brought up in a musical environment, it was inevitable that Mike would make a name for himself as an artist in his own right, but not without earning his spots first.
Mike has paid his dues as a sideman over the last fifteen years with the likes of Craig David, Kid Creole, Heather Small, ABC and Sandi Thom, Mike was asked to head up the international brand CREAM as their sax player for the CREAM CLASSICS tour in 2016-2017 with K-Klass and the Royal Liverpool Philharmonic Orchestra.
A musician from the age of 10, he went onto study at LIPA and his diverse and wide ranging experience have given him the kudos amongst his Peers and he has become one of the most sought after sax players in the industry.
YOUR WEDDING/EVENT
Drinks Reception:
This is the most popular time slot for saxophone sets.
I can play a solo saxophone to set the perfect ambience for your guests as they arrive at your drinks reception.
I understand that my job is to compliment and not dominate the proceedings, typically I would start playing as guests arrive.
Performances are usually 2 x 45 minute sets
Ceremony:
During the ceremony you may wish to have entrance and exit music performed on the saxophone, and you may wish to have a musical interlude during the signing of the register. Often couples like to choose music which has a special meaning to them for during the ceremony, so it is best to get in touch to discuss what music you would like played during the ceremony.
Wedding Breakfast:
Often the wedding breakfast is accompanied by a musical backdrop. I can set the perfect relaxed atmosphere with a host of classic or contemporary tunes.
Evening
I can play alongside your DJ, and freestyle over the top of your favourite Ibiza club tunes.
Mike Sax Duo
"Hi Mike, We just wanted to say an enormous Thank you for playing at our wedding at West Tower. Having not heard you play in person beforehand it was a big risk but one that definitely payed off. We absolutely loved everything you played and have had so many compliments off guests who agreed that it was the best drinks reception imaginable. The party atmosphere set us up for the rest of the day!! Can't thank you enough and will hopefully get to hear you play again soon. Many Thanks Danielle & Scott x"
— Danielle & Scott Riley (Aug 2017)
"My husband and I can't thank Mike enough for really bringing music to life at our wedding. He is professional, reliable and plays exceptionally; his experience shines! Highly recommend! Thank you from ourselves and all guests!"
— Laura & Joel
Jazz
At Last – Etta James
Au Privave – Charlie Parker
Autumn Leaves – Standard
Birdland – Charlie Parker
Black Orpheus – Standard
Blue Bossa – Standard
Body & Soul – Standard
Canteloupe Island – Herbie Hancock
Chega De Saudade – Jobim
Corcovado – Jobim
Cotton Tail – Duke Ellington
Days of Wine & Roses – Henry Mancini
Desafinado – Jobim
Dindi – Jobim
Dolphin Dance – Wayne Shorter
Don't Get Around Much Any More – Duke Ellington
Falling in Love with Love – Rodgers & Hart
Footprints – Wayne Shorter
Freddie the Freeloader – Miles Davis
Georgia – Hoagy Carmichael
Giant Steps – John Coltrane
Girl from Ipanema – Jobim
Green Dolphine St. – Standard
Have You Met Miss Jones? – Rodgers & Hart
How High the Moon – Standard
I could write a book – Rodgers & Hart
In A Mellow Tone – Duke Ellington
In A Sentimental Mood
In The Mood – Duke Ellington
Isn't it Romantic – Rodgers & Hart
It Don't Mean A Thing – Duke Ellington
It Had To Be You – Standard
Jeannine – Standard
Just Friends – Standard
Lullaby of Birdland – Standard
Maiden Voyage – Herbie Hancock
Mercy Mercy Mercy – Joe Zawinul
Midnight Hour – Wilson Pickett
Moon & Sand – Bill Engvick
My Favorite Things – Rodgers & Hart
My Funny Valentine – Rodgers & Hart
My Romance – Rodgers & Hart
Night and Day – Cole Porter
Oleo – Sonny Rollins
One Note Samba – Jobim
Our Love Is Here To Stay – George Gershwin
Round Midnight – Thelonious Monk
S Wonderful – George Gershwin
Satin Doll – Duke Ellington
Sea Journey – Chick Corea
So What – Miles Davis
Someday My Prince Will Come – Standard
Song for My Father – Horace Silver
St. Thomas – Sonny Rollins
Stolen Moments – Oliver Nelson
Stompin at the Savoy – Standard
Straight No Chaser – Thelonious Monk
Summer Samba – Standard
Sweet Georgia Brown – Standard
Take Five – Paul Desmond
Take the "A" Train – Duke Ellington
The Way You Look Tonight
There Will Never Be Another You – Standard
They Can't Take That Away From Me – George Gershwin
Unforgettable – Nat King Cole
Wave – Jobim
What a Wonderful World – Standard
When I Fall in Love – Standard
Ibiza Style
Jubel (Klingande)
The man with the red face (Funk Agenda)
Titanium (David Guetta)
I will be here (Tiesto)
Changes (Faul & Wad)
Rhythm is a mystery (K KLASS)
This girl (Kungs vs Cookin')
Homeless (Mr belt & Weezol)
Waves (Mr Probz)
Leave the world behind (Sweedish House Mafia)
Calabria (Rune)
All cried out (Blonde)
Lovestory (Bushwacka)
Popular Music
Baker street
A million love songs
Happy (Duo)
Get Lucky (Duo)
Rolling in the deep (Duo)
All you need is love (Love Actually Scene)
Let there be love
My Baby just cares for me
Don't know why
Isn't she lovely
When I Fall In Love
We Have All The Time In The World
Come away with me
What A Wonderful World
Me & Mrs Jones
Masquerade
Kiss From A Rose
Here There And Everywhere
Congratulations
You're Beautiful
Come Away With Me
Endless Love
I Am Blessed
Feeling Good
Hey Jude
I'll Make Love To You
Tears In Heaven
Nobody Does It Better
I Don't Want To Miss A Thing
Have I Told You Lately
How Deep Is Your Love
Christmas Songs
Have Yourself A Merry Little Christmas
Jingle Bells
Lonely This Christmas
Merry Christmas Everybody
Mistletoe & Wine
Rudolph The Red Nosed Reindeer
Santa Claus is Coming To Town
Sleigh Ride
The Christmas Song
Winter Wonderland
Wonderful Christmastime
Hark The Herald
Mary's Boy Child
O Little Town Of Bethlehem
Once In Royal David's City
Silent Night
Call Now

Office 01942 205577. Mobile 07896 084136.

[contact-form-7 404 "Not Found"]