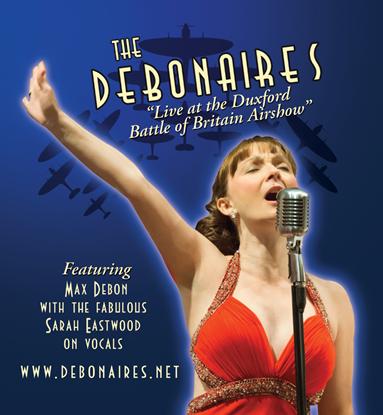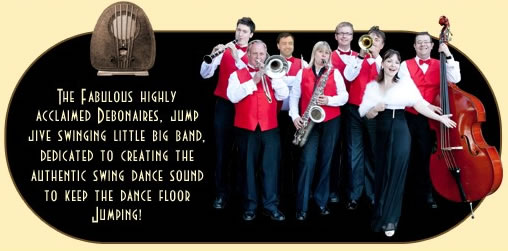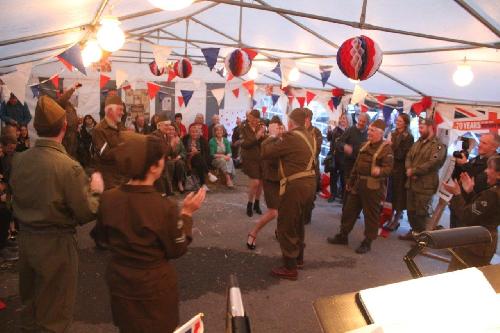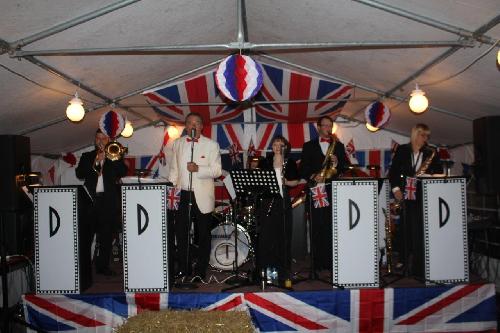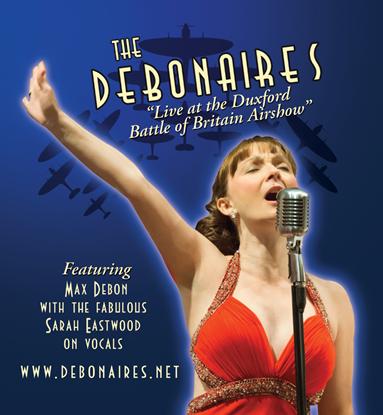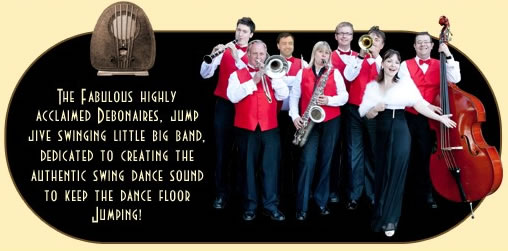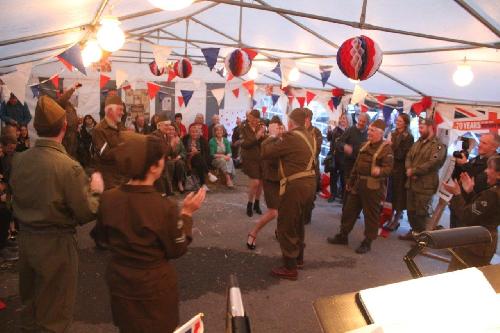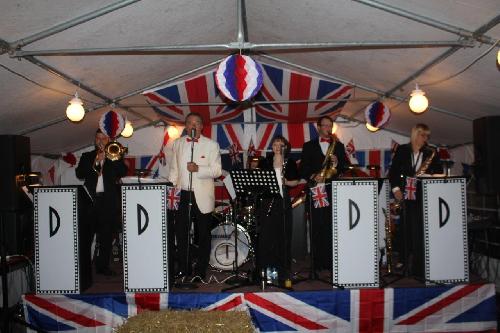 Jive Swinging Little big Band
Our passion is the popular music of the jazz era including Gatsby, classic Broadway & Hollywood and the Big Bands, from the energy of the roaring 20's, the determination of the 30's, the defiance of the 40's and the glamour of the 50's.
we can be booked from a 4 piece to 8 piec
VINTAGE FESTIVALS AND EVENTS
They say nostalgia is not what it used to be, but the burgeoning retro / vintage scene in the UK is alive and kicking. Dance kicks that is!
Trumpet playing Band Leader Max Debon brings you his swinging little big band and talented vocalists to help you Lindy Hop, Jive, Jump and Swing your way back to the 30's 40's & 50's.
The Debonaires Swing Band is a popular attraction at vintage festivals and commemorative events, recreating the swinging sounds of Benny Goodman, Glenn Miller, Louis Jordan and Duke Ellington to name a few.
Call Now

Office 01942 205577. Mobile 07896 084136.

[contact-form-7 404 "Not Found"]