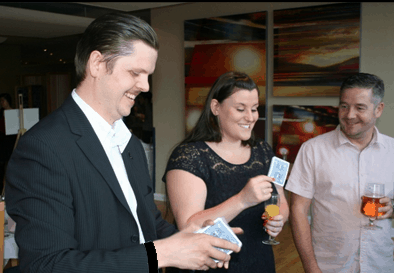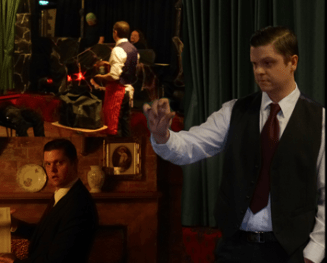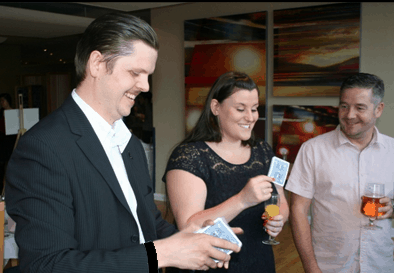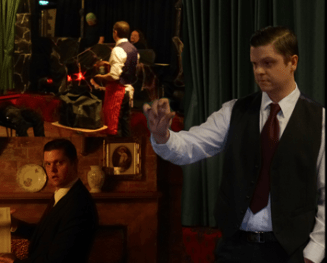 Mark Roberts as a young boy discovered magic at the age of seven. He was given his first magic book and magic set at the age of nine, so fascinated by how magic worked Marks passion for magic began to grow and grow. As Mark grew so did his love for magic he practiced when ever he could thinking of new and wonderful tricks to use.
Mark moved to Southport in 2001 and he discovered that Southport had its own Magic Circle. With courage and determination he auditioned to become a member of the SMC. Now as a magician and a sleight of hand artist Mark has performed at numerous parties, charity events, dinners, Shows, Trade Shows and many more with performing in places such as the Uk, Ireland, Europe and some parts of the world. Not only that Mark has become a member of many other magic groups giving his all by contributing as much as he can to the magic communities. He also runs a magic workshop in Southport helping the younger generation to grow and develop their skills in magic. Over the years Mark has been asked to do lectures, be a judge at competitions and has been asked to write a number of magic article's for different magic magazines and news letters.

Marks skills in magic where mainly close-up magic at the beginning and over the years he moved on to parlour magic making them exciting and entertaining using a mixture of old to new or even his own style of magic to shock and amaze every time. He caters for almost any age and any event with a hundred percent and dedication put into every one of his performances before, during and after.
But that's not All Mark has been working/ studying the art of stage illusions for many years and he has performed for numerous shows over the past 4 years. He is currently planning to create and produce a full Illusion show of his own in the near future that will be touring the UK&Ireland.
Call Now

Office 01942 205577. Mobile 07896 084136.

[contact-form-7 404 "Not Found"]