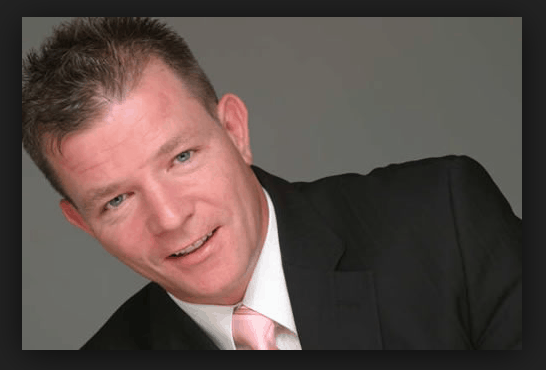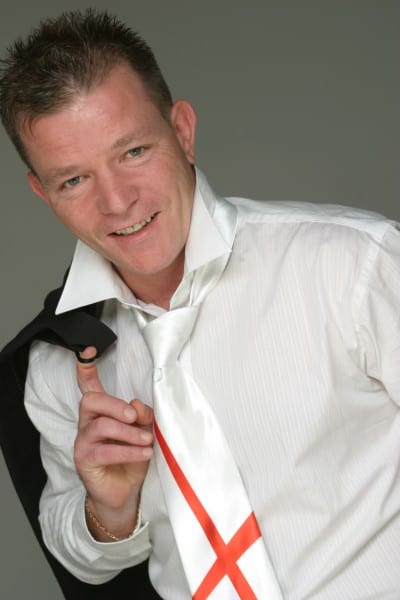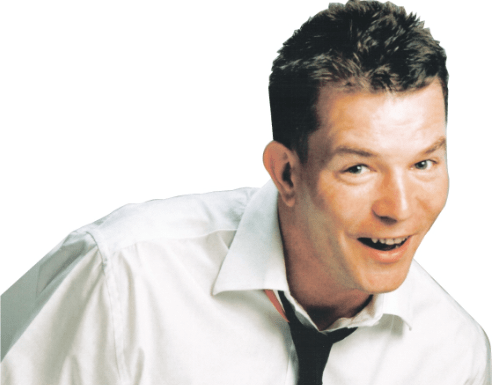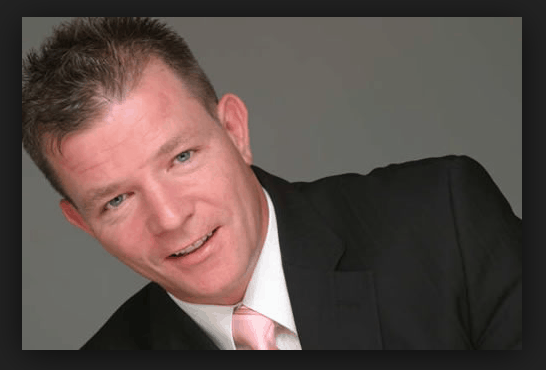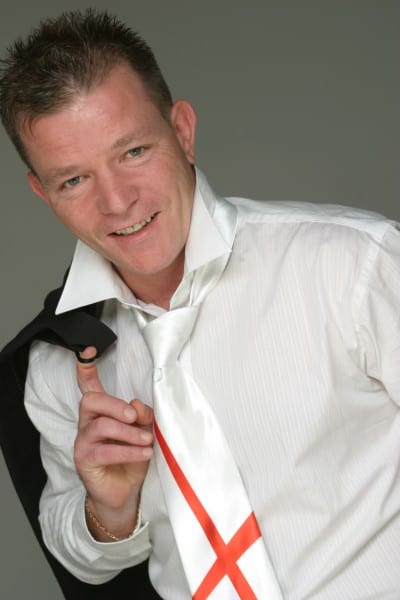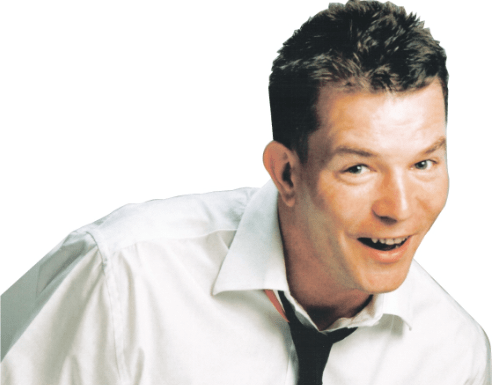 Lester Crabtree
Corporate Comedian Also: MC, Compere and Auctioneer
Comedian Lester Crabtree
Lester Crabtree was born in the 1970's and named after the most famous jockey in the world "Lester Piggot." From Lester's' name you can tell that he is the son of a Bookie, which is where it all began……
As well as a bookie, Lester's father was also a very popular and sought after entertainer in the 60's, 70's and 80's so it was natural Lester would follow
At a very young age Lester's ambition was to become a jockey, however, the stage beat the stable and at the age of ten Lester performed on the boards for the very first time.
Lester swapped his stirrups for the smell of the crowd and the raw of the paint….yes he swapped his saddle for the lights and wonders of being an entertainer on the stage.

Between the ages of 18 and 27 Lester was a part time showman, and had numerous jobs from a window cleaner, a double glazing salesman to a quantity surveyor, it was at this stage he was signed up and became a professional Comedian.
Lester with Sugar Ray Leonard
Lester has worked in some fantastic venues which include topping the bill at Durban Exhibition centre in South Africa, Manchester United FC, Central pier Blackpool, Abu Dhabi Oilman's Annual Golf tournament The Mike Tyson 2010 Tour and was the chosen comedian for the FIFA World Cup Dinner at Leicester City FC. Lester Recently in 2012 achieved one his lifelong ambitions, not only did he achieve this by meeting one of the greatest boxers of all time "Sugar Ray Leonard" but he performed alongside him and interviewed the legend about his career.
Lester often performs at Sportsman's Dinners and has worked with some great speakers including Mike Tyson, Frank Bruno Nigel Benn, Ricky Hatton, Smokin Joe Frazier, Alan Shearer, Peter Beardsley, Paul Merson, Jimmy Greaves, Neil Razor Ruddock, Nobby Stiles and John Parrot to name but a few.
Television appearances include: Ant and Decs Saturday night Take away, ITV'S out from the crowd and Sky TV'S Just for laughs.
Lester Crabtree is an outstanding unique comedian with the ability to perform at any type of function and this is what enables Lester to be selected time after time…………..
Lester with Mike Tyson
The Embassy
Manchester United FC
Durban Comedy Festival South Africa (Top of the Bill)
Abudhabi Oilman's Golf tournament
FIFA World Cup Dinner
Ricky Hatton Tour 2009
Mike Tyson tour 2010
Roberto Duran tour 2011
Lester with Matt Le Tissier
Call Now

Office 01942 205577. Mobile 07896 084136.

[contact-form-7 404 "Not Found"]