Leandra personality vocalist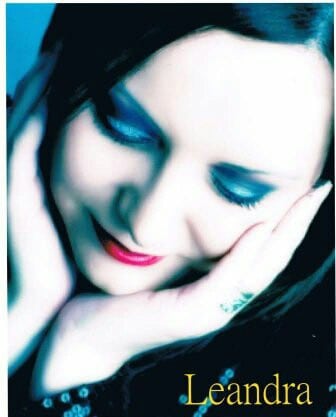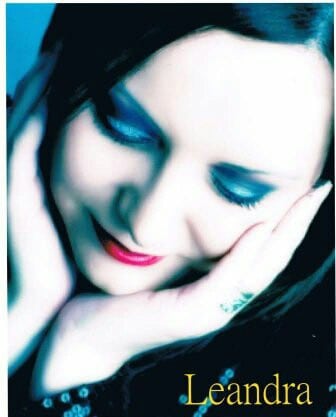 LEANDRA AWARD WINNING PERSONALITY VOCALIST
Leandra first stepped on stage at the tender age of 9 and caught the entertaining bug.
Many years later she realised her dream of singing professionally after winning Scottish and Newcastle search for a star, she took the gigantic step to becoming the well rounded personality vocalist that you see today!
Her bubbly, vivacious and sometimes naughty humour ensures all crowds feel entertained, having been likened to Victoria Wood many times her personality shines. Add into the mix a fabulous singing voice, she was onto a sure-fire hit. Her repertoire covers classic pop and rock, from The Shirelles to Fleetwood Mac, from Buddy Holly to Whitney Houston, her song choices make audiences want to dance.
She has honed her style and show by entertaining the North West and Wales holiday Parks for 15+ years. She believes her mantra that "I'm on a night out with you" so her audiences always see how much she thoroughly enjoys her job, this transcends to them and they in turn enjoy themselves. 2016 saw her win Female Vocalist of the year for Tameside District Concert Secretaries.
She has a sound engineer and a pro sound setup.
Be assured this girl can sing and her humorous banter is a real breath of fresh air. Book now to avoid disappointment .
A little respect – Erasure
All cried out – Alison Moyet
Alone – Heart
Babe – Styx
Bat outta hell – Meatloaf
Believe – Cher
Black Velvet – Alannah miles
Bohemian rhapsody – Queen
Borderline – Madonna
Build me up buttercup – Foundations
China in your hands  – Tpau
Crazy – Patsy Cline
Dance the night away – Mavericks
Dark Lady – Cher
Don't marry her – Beautiful south
Don't speak – No doubt
Don't stop believing – Journey
Downtown – Petula clark
Eye of the tiger – Survivor
Fame – Irene Cara
Flashdance – Irene Cara
From a distance – Bette Midler
Get here – Oleta Adams
Girls just wanna have fun – Cyanid Lauper
Gypsies tramps and thieves – Cher
Heart of glass – Blondie
Help – Beatles
Here comes the rain again – Eurythmics
Hey baby – DJ Otzi
Holding out for a hero – Bonnie Tyler
Hopelessly devoted – Olivia Newton John
Human – Killers
Hungry eyes – Eric Carmen
I drove all night – Celine Dion
I kissed a girl – Katy Perry
I know him so well dance version – Elaine Paige/Barbara Dickson
I think we're alone now – Tiffany
I wanna dance with somebody – Whitney Houston
I will survive – Gloria Gaynor
I'm so excited adult comedy version – Pointer sisters
Its all coming back to me now – Celine Dion
Its oh so quiet – Bjork
Just like jessie james – Cher
La bamba – Ritchie Valens
Let me entertain you – Robbie Williams
Lets hear it for the boy – Deniece Williams
Little lies – Fleetwood Mac
Long train running – Doobie Brothers
Love is battlefield – Pat Benatar
Manic monday – Bangles
Maria – Blondie
My heart will go on – Celine Dion
Mysterious times – Sash
No More the fool – Elkie Brookes
Nobody does it better – Carly Simon
One and One – Robert miles
Only you – Yazoo
Power of love – Jennifer Rush
Que sera sera – Doris Day
River Deep mountain high – Tina Turner
Saving all my love for you – Whitney Houston
She will be love – Maroon 5
Sleeping satellite – Tasmin Archer
Smooth Operator – Sade
Strong enough – Cher
Sweet child o mine – Guns n Roses
Sweet dreams – Eurythmics
Take my breath away – Berlin
Thank Abba – Abba medley
That'll be the day – Buddy Holly
The Best – Tina Turner
The final countdown – Europe
The greatest love of all – Whitney Houston
Thorn in my side – Eurythmics
Time after time – Cyndi Lauper
Total eclipse dance mix – Bonnie Tyler
Tragedy – Steps
True colours  – Cyndi Lauper
Two outta three – Meatloaf
Waterloo – Abba
We built this city – starship
We found love – Rhianna
Whats up – 4 non blondes
Who's crying now – Journey
Will you still love me tomorrow – shirelles
Wind of change – Scorpions
You're so vain – Carly Simon
Call Now

Office 01942 205577. Mobile 07896 084136.

[contact-form-7 404 "Not Found"]