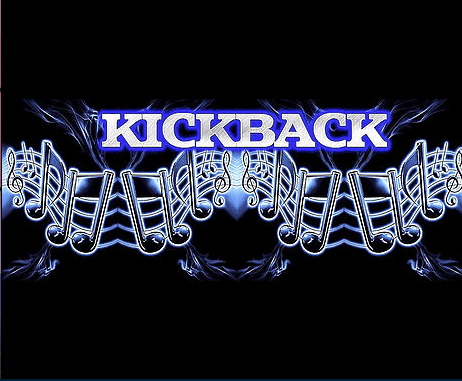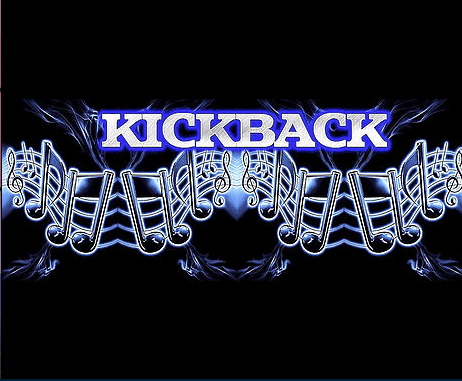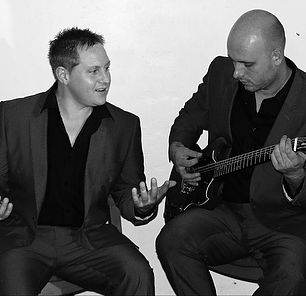 The band
Lee – Vocals
Baz – Guitar/Vocals
Lee and Baz first started performing together at the age of 14 in high school under the name `Back and Beyond`
In 1996 the band (which at the time had 8 members) came 2nd place in the Wigan search for a star competition.
As time went on, the band worked its way down to 4 members in 1998 and renamed as `Unleashed`
For the next 3 years they gigged throughout the Northwest in clubs and pubs and also headlined the Beer engine festival on more than one occasion.
Sadly the band split in 2001.
Baz continued to gig with various other bands including `Mindhive` who gigged at the world famous Cavern club in Liverpool on many occasions, and then a 3 piece covers band called `Retrospect` who gigged weekly for more than 6 years.
A chance meeting on Tesco`s carpark in 2008 brought Lee and Baz back together and they decided to form a duo called `Kickback`
With nearly 40 years gigging experience between them and many high profile performances including charity gigs for Help for Heroes, Sir Bradley Wiggins (Joining Jack foundation), Holiday parks, Weddings, and various other private functions, we guarantee they will be the perfect act for your special occasion.
Check out the media section for photos and video links, and also the Services section to find out exactly what we can offer.
​
Addicted to love – Robert Palmer
Alright now – Free
Amazed – Lonestar
Bad company – Bad company
Bed of roses – Bon Jovi
Big girls – Mika
Black or white – Michael Jackson
Break free – Queen
Crazy little thing called love – Queen
Crazy for you – Let Loose
Dakota – Stereophonics
Dance magic – David Bowie (Labyrinth)
Dance the night away – The Mavericks
Dancing on the ceiling – Lionel Richie
Dangerzone – Top Gun soundtrack
Do you love me – Dirty Dancing soundtrack
Do you wanna dance – Cliff Richard
Dont stop believing – Journey
Dude looks like a lady – Aerosmith
Easy – The Commodores
Electric dreams – Phil Oakey
Footloose – Kenny Loggins
Get out of my dreams – Billy Ocean
Green door – Shakin Stevens
Here i go again – Whitesnake
Hip to be square – Huey Lewis and the News
Hollywood – Michael Buble
Hungry eyes – Dirty Dancing soundtrack
Im your man – Wham
King of wishful thinking – Go West
Kiss you – One Direction
Land of confusion – Genesis
Lay your hands on me – Bon Jovi
Little respect – Erasure
Love it when you call – The Feeling
Mustang Sally – Wilson Pickett
New sensation – INXS
No easy way out – Rocky IV Soundtrack
November rain – Guns N Roses
One and only – Chesney Hawkes
The power of love – Huey Lewis and the News
Right here waiting – Richard Marx
Run to you – Bryan Adams
Sex on fire – Kings of Leon
Shut up and dance – Walk the moon
Sit down – James
Stand by me – Ben E King
Still got the blues – Gary Moore
Still the one – Shania Twain
Stop – Erasure
Summer of `69 – Bryan Adams
Sweet child `o mine – Guns N Roses
Sweet little mystery – Wet Wet Wet
The final countdown – Europe
The heat is on – Glen Frey
The snake – Al Wilson
The voice – John Farnham
Things can only get better – D Ream
Thinking out loud – Ed Sheeran
Too good to be true – Andy Williams
Uptown funk – Mark Ronson/Bruno Mars
You give love a bad name – Bon Jovi
Viva las Vegas – ZZ Top/Elvis
Walking by myself – Gary Moore
Walks like Rhianna – The Wanted
Where the streets have no name – U2
Acoustic songs
Livin on a prayer – Bon Jovi
Twist and shout – The Beatles
I`ll be there for you – Rembrants
500 miles – The Proclaimers
More than words – Extreme
Mustang sally – Wilson Pickett
Crazy little thing called love – Queen
Dance the night away – The Mavericks
Easy – The Commodores
Stand by me – Ben E King
Hey Jude – The Beatles
Thinking out loud – Ed Sheeran
Too good to be true – Andy Williams
Call Now

Office 01942 205577. Mobile 07896 084136.

[contact-form-7 404 "Not Found"]