Jan Monroe classical crossover singer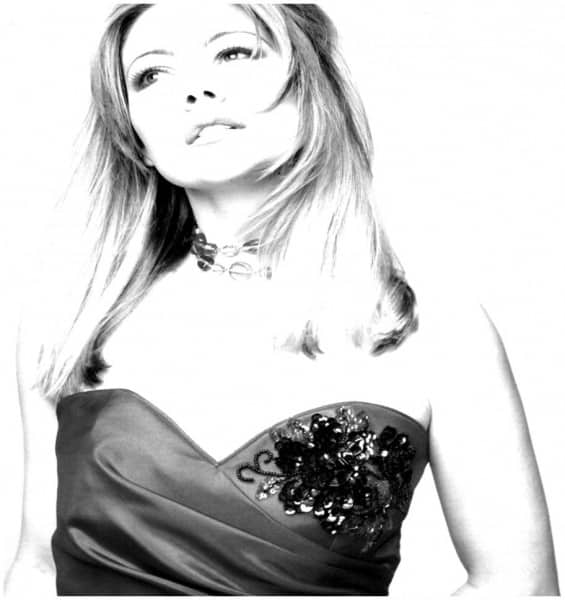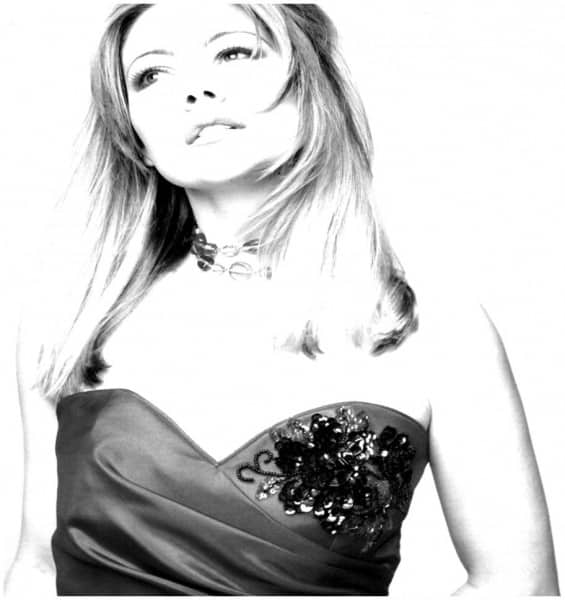 From the age of fourteen Janette has been classically trained and continues to do so to this day. Achieving a First with Distinction with the British Federation of Music and Grade Eight Advanced with Honours with the London College of Music.
Janette's work as a classical performer has taken her around the world on numerous occasions and has given her the opportunity of performing at some of the most prestigious venues, including the NEC Birmingham, the Kenwood Centre, Grosvenor House London, The Hermitage Monte Carlo, The Byblos Marbella, The QE2, QM2, Seaborne's Legend and not forgetting the many cathedrals around the country.
Janette's career has included working with the London Philharmonic Orchestra and the Band of The Welsh Guards, and appearing as guest soprano with Russell Watson in the Passion of the Tenors Concerts.
In 1995, she represented England at the televised Golden Orpheus Awards with Joe Cocker. In 1996 she sang lead vocal and featured on the video of the official single for The British Heart Foundation. "Anyone Who Had a Heart" was produced by Mike Stock and Matt Aitkin on Love This Records, which include other international single releases that feature on compilation albums. During this period Janette appeared on numerous TV and radio programmes which gave her the opportunity to work with many talented people including Lady Diana, Bob Monkhouse and Adam Faith.
If you're looking for that classical finishing touch to your wedding service, then Janette would be honoured to be included in your special day.
For more information on booking our classical wedding soprano Janette, contact us today.
CABARET
As if we never said goodbye-Barbara Striesand
Evergreen-Barbara Striesand
How do you keep the music-Barbara Striesand
Licence to kill-Gladys knight
All that jazz-Chicago
My heart will go on-Celine Dion
First time i saw your face-Celine Dion
Thats the way it is-Celine Dion
All by myself-Celine Dion
All coming back to me now-Celine Dion
Diamonds are forever-Shirley Bassey
Impossible dream-Luther Vandross
Iv got the music in me-Kikki Dee
Come on in out of the rain-Wendy Moten
Man i feell like a woman-Shania Twain
From this moment-Shania Twain
Its in the way-Shania Twain
Get here-Oleta Adams
How do i live without you-Leane rimes
My way/New york-Sinatra
On the radio-Donna Summer
MacArthur park-Donna Summer
Somewhere over the rainbow-Eva Cassidy
Ricky Martin medely-Ricky Martin
River Deep-Tina Turner
Rythm of the night-Corona Boney M medely-Boney M
Dangerous-First Choice
Blame it on the boogie-Michael Jackson
Believe-Cher
Wild Horses-Susan Boyle
Bad Boys-Alexandra Burke
Release Me-Agnes
Young hearts-Candi Staton
CLASSICAL
O mio babbino caro-Puccini
Ave Maria-Caccini
All i ask of you-Phantom
Amazing grace-Walker
Un Bel Di Vedremmo-Puccini
Halleluja-Sarah Brightman
Time to say goodbye-Brightman/Bocelli
Call Now

Office 01942 205577. Mobile 07896 084136.

[contact-form-7 404 "Not Found"]