Into The Groove 80's vs 80's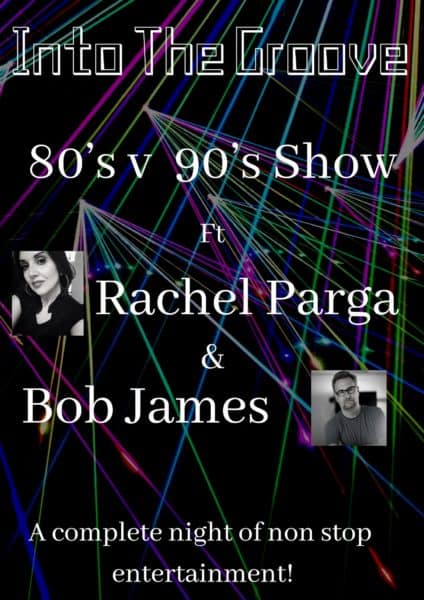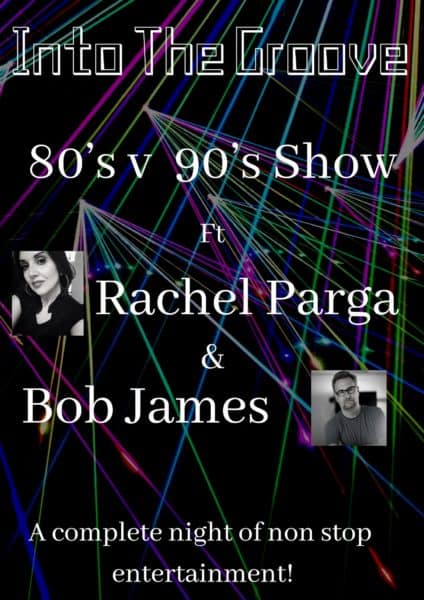 Featuring Rachel Parga on lead vocals and Bob James DJ on samplers/electronic/backing etc.
They provide a complete theme night taking people through 2 iconic decades of music with hits from Madonna, Cher, Blondie, Tina Turner, Belinda Carlisle, M People, Take That and many more. With a great light show and full P.A and recorded music in between live sets this is a full night of non-stop entertainment.
Call Now

Office 01942 205577. Mobile 07896 084136.

[contact-form-7 404 "Not Found"]