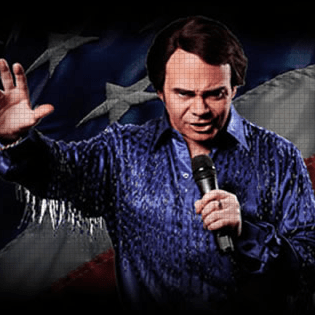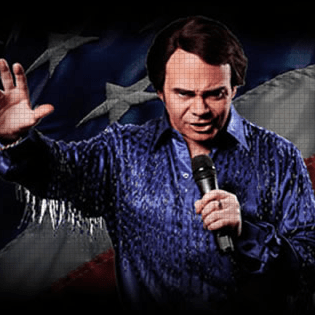 A tribute to Neil Diamond, Gary Ryan was born on the 27th April 1966, to an Irish father "Tommy and an English mother 'Phyllis", in the northern town of Bolton, Lancashire. He attended Sharples High School till he was 16, leaving to do a variety of jobs in the building trade. But music was always Gary's first love; his first performance was as a singer at the age of 14, on a holiday camp. He soon taught himself to play the guitar and joined a band at the age of 17. Between the ages of 18- 23 he performed solo and in various bands on the road, first in the U.K. then abroad, where he continued singing in bars and hotels. On his return to the UK, Gary applied for and appeared on "Stars In Their Eyes" and after winning his heat, went on to win a proud second place in the Grand final. Gary then went on to join the touring show "The Great Legends Of Rock", in which he has done a theatre and concert hall tour of the U.K., two tours of New Zealand and a tour of Ireland. Gary has also appeared before various celebrity audiences at the Grosvenor House Hotel, the Hilton Hotels, London and Glasgow and the Chesa Vegria Club in St.Moritz, and many more (he counts Ivana Trump among his admirers). More recently Gary has enjoyed three extremely successful summer seasons in Blackpool with "The Legends Show". Performing at The North Pier and Central Pier. In between his appearances at Blackpool, He also travels up and down the Country performing at both corporate and private functions and along side various other performers on a number of The Royal Caribbean Liners, for 4- 6 days at a time. Gary performs at all three Butlins camps on a regular basis. To date, as well as usual musical commitments, Gary also performs his own theatre show "Hot August Nights" at various venues around the Country. Gary also has publishing deals for a number of his own compositions, some of Which will are available on his CD "Diamond's N' Mine" which is a compilation of some of Neil Diamond's finest songs and Gary's own compositions. Gary loves entertaining and recently took up acting to broaden his horizons. His musical influences today include; Neil Diamond, Bryan Adams, The Eagles and Colin Raye among others.
Gary gives his all, and sings Neil's songs with the passion and respect they deserve!
"Diamond Connection"
Gary Ryan is simply the "best" Neil Diamond tribute act!
"The Maltings Theatre"
It doesn't get much better than this!
"Shane Richie"
Not only does he "look" like, "sound" like and move like him, at times I thought I was watching Neil Diamond himself!
I've seen some tribute acts in my time but this guy is just incredible!
"Neil Collins, Radio Dunedin, N.Z.
Covering the classics of Neil Diamond.
Call Now

Office 01942 205577. Mobile 07896 084136.

[contact-form-7 404 "Not Found"]