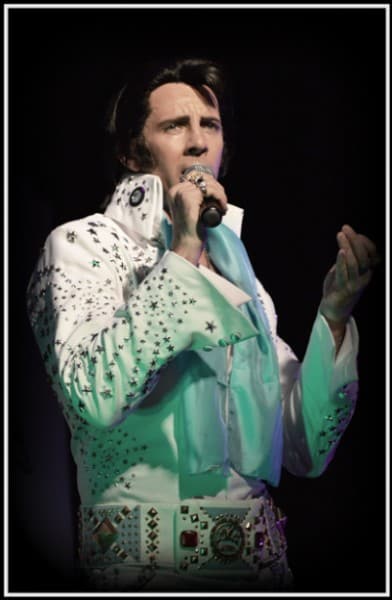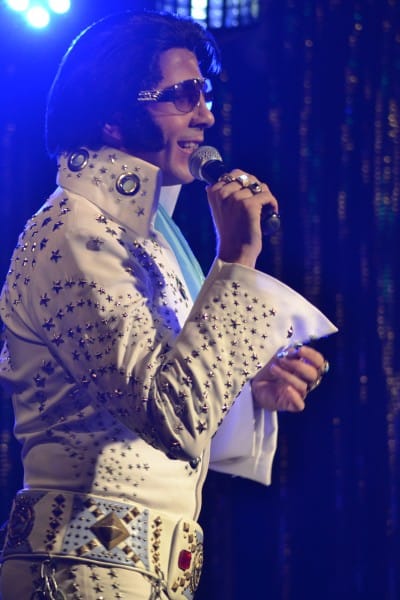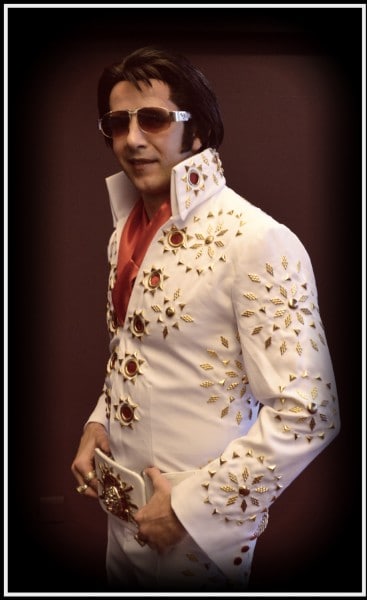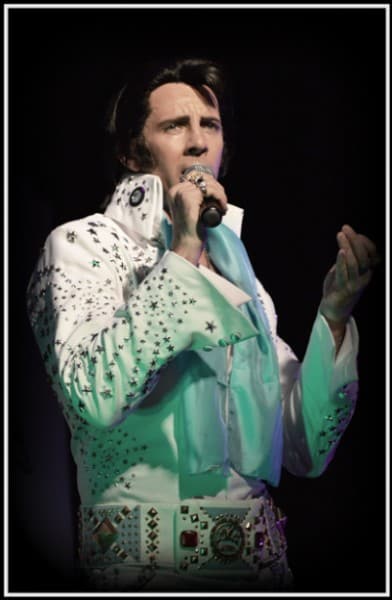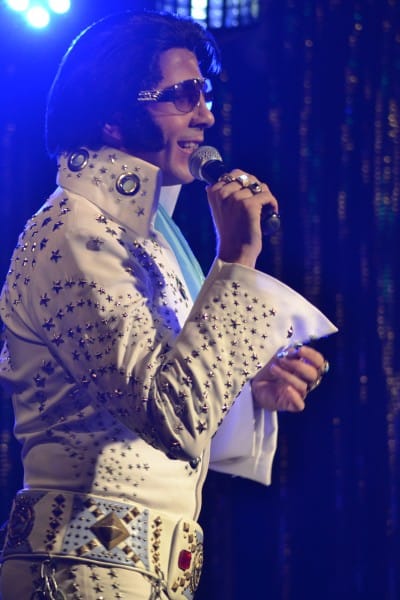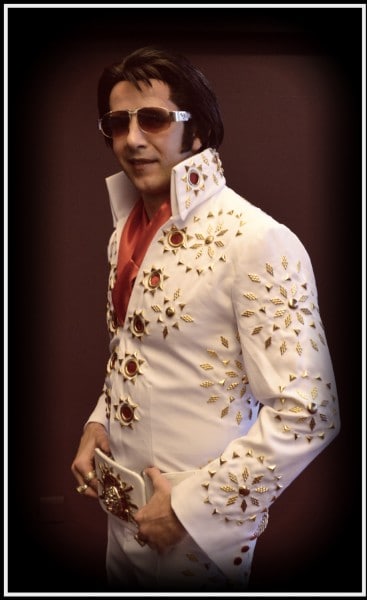 Elvis Tribute Artist Kirk is from the UK, He's love for all music started at an early age, but one particular artist was more influential to him than others 'Elvis Arron Presley'. Since 2007 his heart has leant towards the Professional Elvis Tribute Artist Industry where he has found what he enjoys doing most in life, entertaining people by keeping the 'Kings' legacy alive.
Lunging into the Professional ETA circuit in 2008, He has worked extremely hard in all the areas which make up the title 'Elvis Tribute Artist', the voice, the look, the moves and the overall presence a dedicated tribute artist should take pride in, especially being an avid fan of the 'Man' himself. As a result of this, He was awarded Best Early Years Elvis Tribute Gold Lame' Jacket at Europe's Biggest Elvis Festival at Porthcawl 2008, and in 2009 was awarded Best Male Tribute by the Music Business Management Corporation Entertainment agency.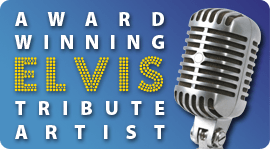 He covers all eras of ELVIS's career early rock n roll, movies , 68 comeback and the Las Vegas concert years.
Call Now

Office 01942 205577. Mobile 07896 084136.

[contact-form-7 404 "Not Found"]