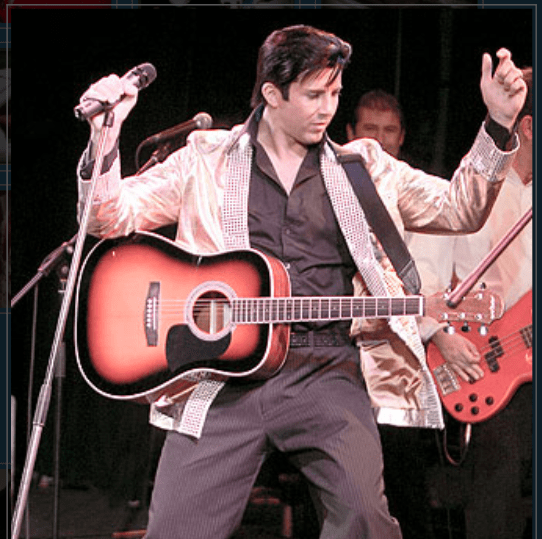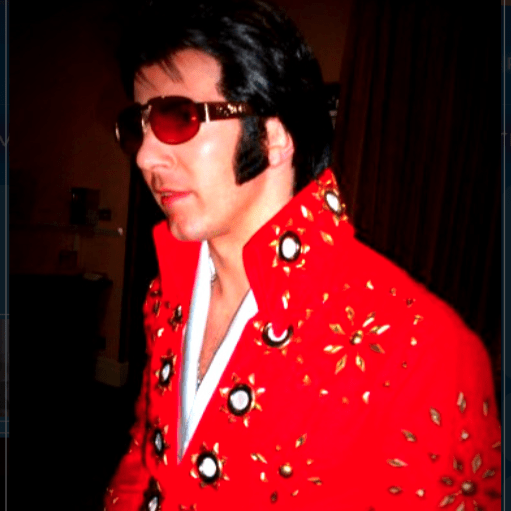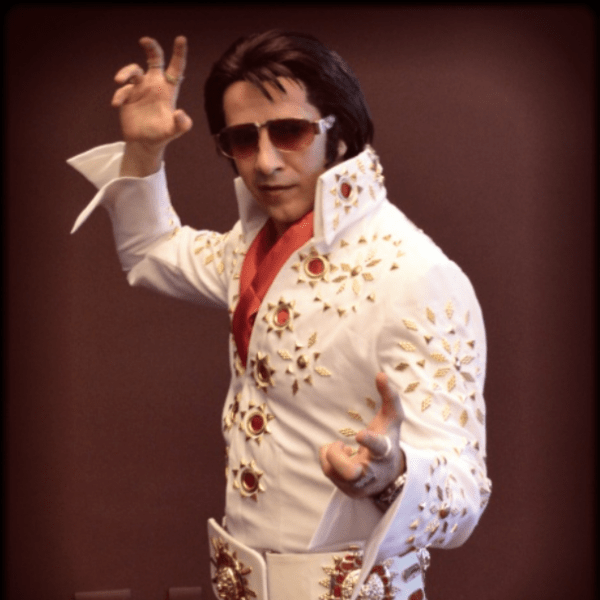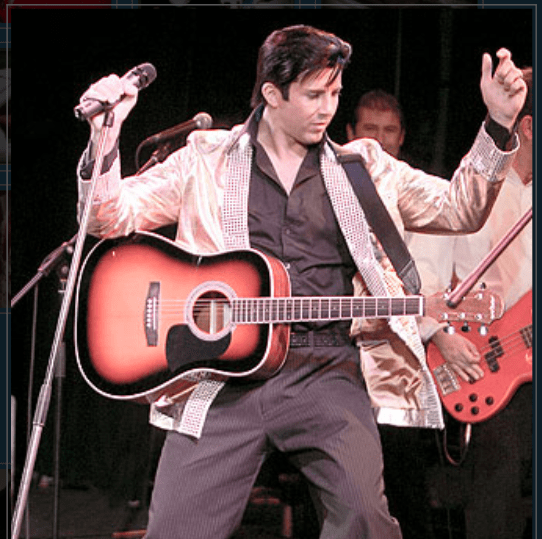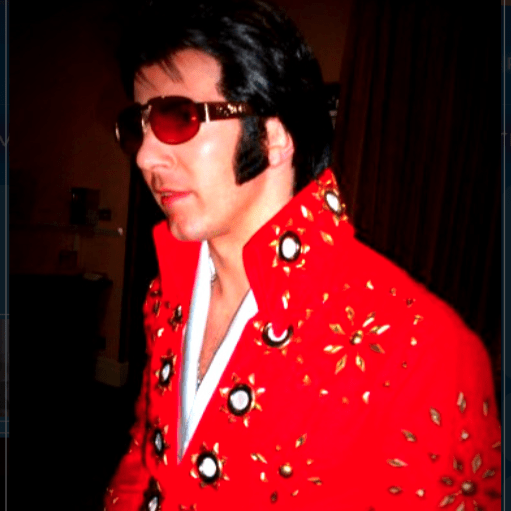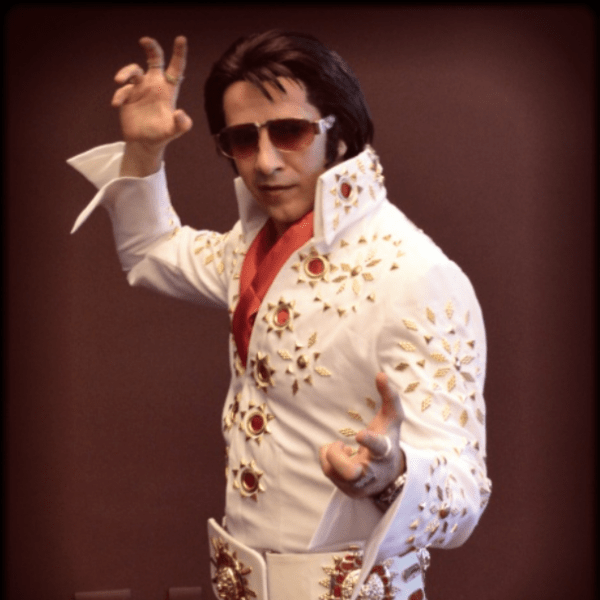 Elvis fans, friends and all music lovers welcome to the Journey to Graceland's website which hosts award winning Elvis Tribute Artist Kirk Kreole from Manchester, UK. Kirk's love for all music started at an early age, but one particular artist was more influential to him than others 'Elvis Arron Presley'. Since 2007 his heart has leant towards the Professional Elvis Tribute Artist Industry where he has found what he enjoys doing most in life, entertaining people by keeping the 'Kings' legacy alive.
Best Gold Lame Jacket Award Winner Porthcawl Elvis Festival 2008
Lunging into the Professional ETA circuit in 2008, Kirk has worked extremely hard in all the areas which make up the title 'Elvis Tribute Artist', the voice, the look, the moves and the overall presence a dedicated tribute artist should take pride in, especially being an avid fan of the 'Man' himself. As a result of this, Kirk was awarded Best Early Years Elvis Tribute Gold Lame' Jacket at Europe's Biggest Elvis Festival at Porthcawl 2008, and in 2009 was awarded Best Male Tribute by the Music Business Management Corporation Entertainment agency.
Awarded Best Male Tribute 2009 by the Music Business Management Entertainment Agency
Visits to Elvis conventions and shows over the past few years led Kirk to the Norbreck Castle in Blackpool during January 2010 where he competed in Europe's biggest professional Elvis Tribute Competition (Walk A Golden Mile In My Shoes) where he was placed in the top 10. In March he also made his screen debut on UK TV programme "Shameless", singing as Elvis. Following on from this success, in January he decided to fly to Canada during July 2010 to Kirk compete in the World's Biggest Elvis Festival in Collingwood, Ontario where he was also successfully placed in the top 5 in the world in the Early Years Professional category.
Currently ranked in the top 10 Elvis Tributes in Europe 2010
In use by email or telephone, Kirk can be booked for all kinds of Corporate Hospitality, Weddings, Private Functions, Birthday Parties, Charity Work, Christmas & New years Eve Parties and mould his set lists/show & wardrobe around all his clients requirements for an excellent night and Elvis experience to be remembered for years to come.
Currently ranked in the top 5 Early Years Elvis Tributes in the world 2010
I just wanted to say again how much i enjoyed your set @ the Queens Hotel, Aug 14th-16th. Look forward to seeing you again @ the next Elvis convention. Love Kath.
— Kath Morris
Watched you perform in the High Tide u were fantastic, to sing a song u hadn't done before (Young and Beautiful) never missed a word u were brilliant. Hope to see you next year in Porthcawl.
— Julie Windram (Elvis Fan)
Seen u in Porthcawl, well impressed. Does it feel good when you hear a round of applause because you've just walked into the room?
— Tracey Williams (Porthcawl Elvis Fan)
Hi Kirk, I have been unindated with messages from the ladies to say 'it was the best yet' ladies Xmas party. I think the element of surprise made it more special. Your act is very polished and you geared it really well to the audience on the night. I will keep your details on the Social file and I am sure we will be contacting you again in the future. Good luck and best wishes for Christmas.
— Pat McAlhone (Lady Captain, Marple Golf Club)
The Elvis tribute was fantastic. Everyone really enjoyed his act and the only negative comment was that we wish we would of had him perform for more than an hour!!! His act was great, he got people involved and was brilliant.
— Royal London Insurance, Xmas Party 2009
Call Now

Office 01942 205577. Mobile 07896 084136.

[contact-form-7 404 "Not Found"]