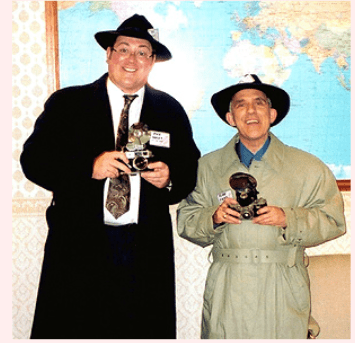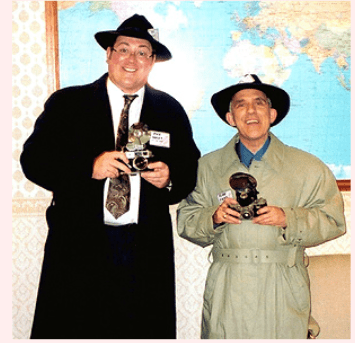 Dressed in mackintoshes
Dressed in mackintoshes, trilby hats and complete with period type flashing cameras, our 'fake paparazzi' will greet your guests as they arrive, giving them a true Hollywood style welcome.
Guests may also be 'interviewed' by our reporters during pre-dinner drinks – the 'paparazzi' asking pertinent questions for their respective media, e.g. the 'Gutter' Press, 'Hi There' magazine etc. Interview material may, or may not, be divulged at your request!
In addition, or alternatively, we can provide a modern day 'film' crew complete with full size operational camera, sound boom and interviewer with microphone to film/interview your guests as they arrive, or during pre-dinner drinks. The 'Director' will be in charge of the crew and 'directing' willing victims as the camera rolls!
Our Paparazzi/Film Crew are assured to create an exciting, welcoming atmosphere at the very beginning of your event, breaking the 'ice' and creating humour, thereby setting the 'score' for the rest of the evening.
Our personal liaison will ensure your event is a resounding success!
Call Now

Office 01942 205577. Mobile 07896 084136.

[contact-form-7 404 "Not Found"]