Danielle Grace Williams versatile singer & pianist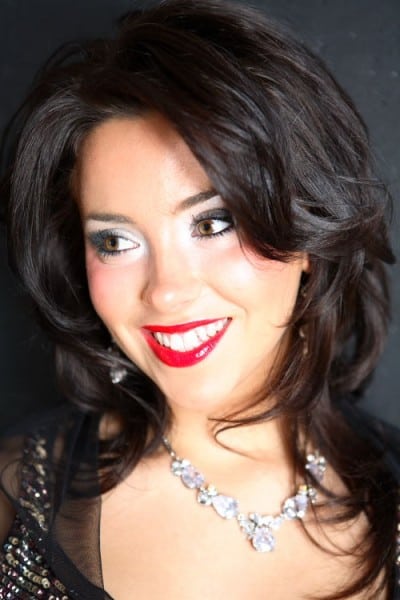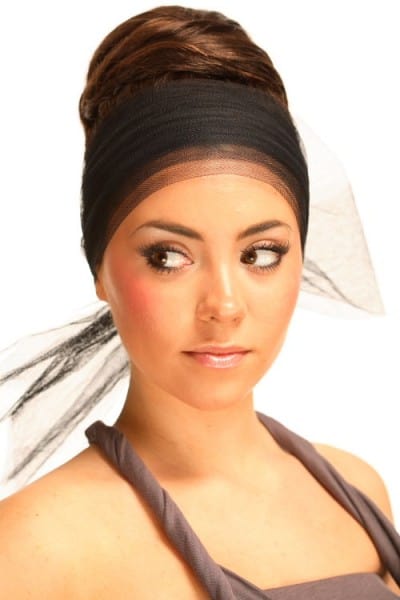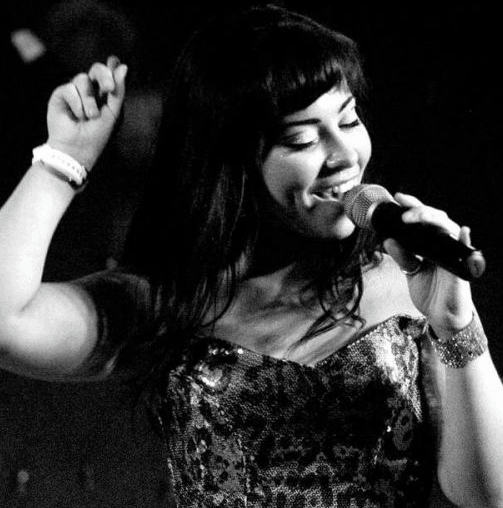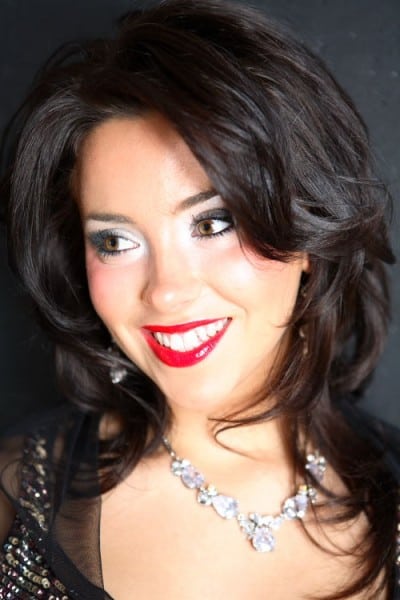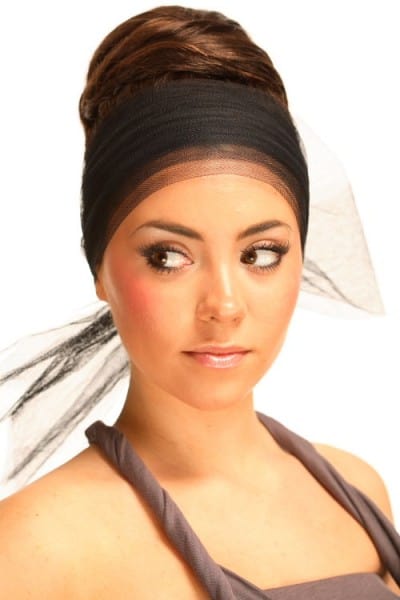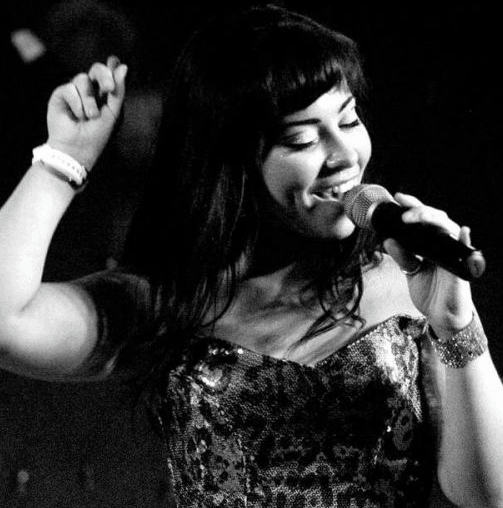 Danielle Grace Williams has worked professionally within the music industry for nearly 10 years and has been extremely successful to maintain a fantastic career so far.
Since the age of 4, Danielle starting learning the piano and over the years was introduced to the flute and saxophone. Throughout her school years she gained her ABRSM Grades in all three instruments, was apart of the well know Dearne Big Band and played many leads in pantomimes and musicals from a young age. As a dancer she has a background in ballroom dancing, has studied ballet, modern and street dancing.
Danielle studied at Barnsley College where she obtained her Music Technology ALevel, a triple Distinction on a Btech National Diploma in Music Performance and had the honour to be awarded the Kate Rusby "Performance of the year", presented by Pete Waterman.
Throughout her time at University not only did she graduate with BA Hons Degree in Popular Music Studies at Leeds College of music, she Supported Joe Longthorne at The London Palladium and at the Paradise Rooms in Blackpool. In the summer of 2007 toured with Qdos Productions, held a residency at The Club Tropicana and later went on to winning "The Best Female Artist" on the 59th Blackpool Command show. In her final years of university, more success continued for this talented woman, when she started working for Thompson Gold 5 Star Resorts, supported Peter Grant at The Stables Theatre, became a deputy entertainments manager for Brittany Ferries which then led on to her successful time onboard as one of the main cabaret acts.
In 2010 she was cast as the first leading lady in the new musical "13 Days", written by Alexandre Bermange, orchestrated by Paul Bateman, lyrics by the extremely famous Tim Rice and directed by Gary Dearlove. Danielle performed with a fifty strong choir and a fifty piece live orchestra. To continue her passion for acting Danielle landed a number of extra roles in the BBC 1 TV series "The Accused", followed by the lead female vocalist in the UK theatre touring irish musical, "Essence of Ireland".
Danielle returned to the stage with a different kind of act that would take her career in a different direction. Since 2011 Danielle has been awarded the UK's Best Katy Perry Tribute with her show "I Kissed A Girl". The tribute show has become so popular over the past few years that she has had to expand, adding dancers and a live band to cater for large events.
2012 brought a different kind of fame for Danielle when she was one of the flirty thirty on ITV's hit dating show "Take Me Out"! This led on to her performance on ITV's 2 "Take Me Out – The Gossip" with her Katy Perry Tribute show and other performances and appearances.
Working all over the United Kingdom, Ireland and Europe, entertaining tens of thousands people over the years, Danielle is continually focused to being the best that she can be. Her dedication to music allows her to be versatile with her act, cater for any occasion and give any client the absolute highest standard in live entertainment.
1, The lady is a tramp
2, Sway
3, Somewhere
4, As if we never said goodbye
5, On my own
6, Its all coming back to me now
7, One moment In time – whitney houston
8, Saving all my love – w.h.
9, I have nothing – w.h
10, Run to You w.h
11, I wanna dance with somebody
12, Valeria (acoustic version and dance version)
13, Dont know why – Norah Jones
14, As I love you – shirley bassey
15, Beauty and the beast
16, Lets hear it for the boys
17, When I fall in Love
18, Evergreen
19, Wind Beneath my wings
20, The Rose
21, Aint no mountain high enough
22, Walking on Sunshine
23, There You'll be
24, You Can't hurry love
25, Rescue Me
26, With one Look
27, My Guy
28, Stop in the Name of love
29, Immortality
30, True Colours
31, Run – Leona Lewis
32, Bleeding Love
33, Dont it makes your brown eyes blue
34, Lipstick on your collar
35, Stupid Cupid
36, Goody Goody – Frank Valli
37, Old Time Medley
38, Dont cry out loud
39, Dancing in the street
40, I say a little prayer for you
41, I will always love you
42, River Deep
43, Johnny be Good
44, If I cant have you
45, I feel for you – Chaka Khan
46, How will I know
47, Warwick avenue
48, Mercy
49, Black and Gold
50, You're my world
51, Chasing Pavements
52, I wanna thank ya – Angie Stone
53, One night only – Dreamgirls
54, Please Mr. Postman
55, Lets get loud
56, Cant fight the moonlight
57, Kissing you- desree
58, One Voice
59, I kissed a girl
60, I just cant get enough – The saturdays
61,Hot n cold – Katie Perry
62, Girls aloud medley
63, Spotlight
64, Rain on your parade – Duffy
65, Dont upset the rhythm
66, ABBA Medley
67, Absolutely everybody
68, Aint no body
69, Ladies Night,
70, No regrets
71,Cant take my eyes off of you
72, What a feeling -flash dance
73, Fame
74, Get Here
75, Closest thing to crazy
76, Locomotion
77, Love at first sight
78, You to me are everthing
79,Raining Men
80, Im Alive – Celien Dion
81, I will survive
82, I love rock and roll
83, I only wanna be with you
84, Im outta love – anastacia
85, Jump
86, One for sorrow
87, Man I feel like a woman
88, taraves medley
89, Shoop shoop
90, Spinning around
91, Tradegy
92, uninvited
93, Young Hearts
94, All I see is you – Dusty Springfield
95, Because you loved me – Celine Dion
96, Believe
97, Better the devil you know
98, Come away with me – Norah Jones
99, Dont you wanna ride – Joss stone
100, Eternal Flame
101, Fields of gold
102, fly me to the moon
103, Heaven – brian adams
104, Holding out for a hero
105, I should be so lucky
106, My heart will go on
107, On a night like this
108, outta reach – gabrielle
109, somewhere over the rainbow
110, torn
111, waterloo
112, You might need somebody
113, Youre still the one
114, Last Dance – Donna Summer
115, I just wanna make love to you
116, Hopelessly Devoted
117, Stuck in the middle
118, Angels
119, Think Twice – Celine Dion
120, L-O-V-E – Joss stone
121, Respect
122, Im coming out – Diana Ross
123, Upside Down – Diana Ross
124, Loco in Acapulco
125, Get Ready
126, Dont Let Go
127, Hallelujah
128, I believe, Never walk alone
129 first time I ever saw your face
130, They cant take that away from me
131, Nella Fantasia
132, Greatest Love of all
133, How do i live
134, always and forever – luther vandross
135, Put your records on
136, Midnight at the Oasis
137, This is my life
138, And I am telling you – Jennifer Hudson
139, Crazy in love – beyonce
140, For once in my life – stevie wonder
150, Happy Ending – Mika
151, Isnt she lovely
152, The Voice within
153, Are you lonesome tonight
154, What a difference a day makes
155, Hastan Manyana
156, Dance Yourself dizzy
157, I got the music in me
158, Black Velvet
159, Arthur's Theme
160, Crazy for you – Madonna
161, The perfect year
162, Save the best for last
163, Bobby's Girl 164, Dont speak
165, Hero
166, Killing em softly
167, Amazed
168, Crazy – Peggy Lee
169, Take my breath away
170, Im every woman
171, Baby Love
172, Girls Just wanna have fun
173, Breathless
174, Sex is on fire
175, seasons of love
176, without you – mariah carey
177, These boots are made for walking
178, Goldfinger
179, Diamonds are forever
180, For your eyes only
181, Golden eye
182, Begin the beguine
183, Love for sale
184, Night and Day
185, Get the party started
186, This is the moment
187, Downtown
188, In the arms of an angel
189, who wants to live forever
190, voulez vouz
191, Disco Medley
192, The impossible dream
193, Big spender
194, Just Dance
195, 60 medley
196, I am a song sing me
197, Kiss me honey
198, what do you wanna make those eyes at me for
199, i who have nothing
200, Last thing on my mind
201,the winner takes it all
202, we'll meet again
203, white cliffs of dover
Call Now

Office 01942 205577. Mobile 07896 084136.

[contact-form-7 404 "Not Found"]