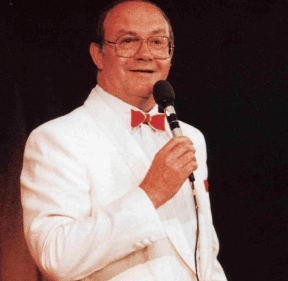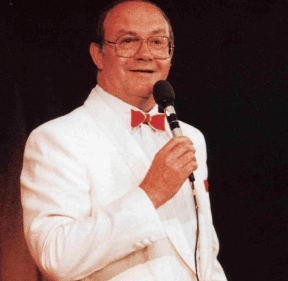 Bobby commenced his stage career appearing with a vocal harmony group, which appeared with outstanding success at clubs and cabaret throughout the U.K.
His natural stage presence, coupled with a style of light clean humour encouraged him to enter a Butlin's "Search for a Star" Contest, which he won with distinction.
Bobby then decided to pursue his career, once again, on a fully professional basis, appearing at Theatres, Cabaret Clubs and, for Hughie Green, on T.V.'s "Opportunity Knocks", Granada's "The Comedians" and BBC's "Top Town".
Demand for Bobby as a comedian, with a wonderful vocal talent, has increased over the years to the extent that he can be seen not only at all the major Holiday Centres, Golf Clubs, and Conferences in the U.K. but, more recently has been appearing, with equal success on the major U.K. Cruise Lines.
Call Now

Office 01942 205577. Mobile 07896 084136.

[contact-form-7 404 "Not Found"]