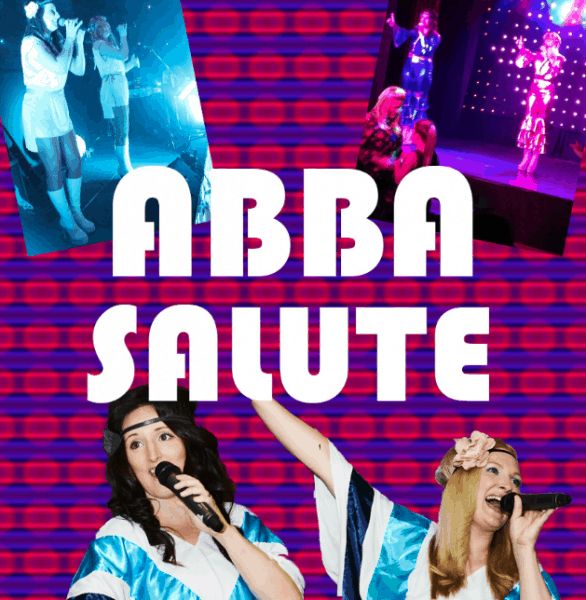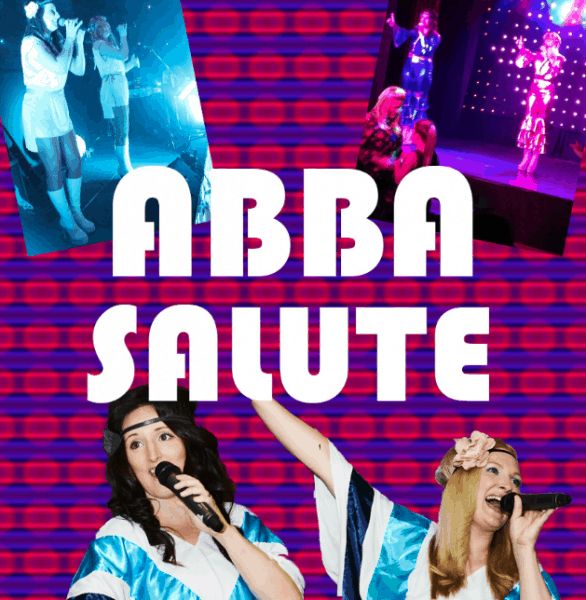 This Fantastic Duo Tribute to Agnetha and Frida will spark back to life the Super Seventies Sounds of ABBA.
The Amazing Show includes:
'Money, Money, Money', 'Chiquita' and 'Thank you for the Music' plus many more! Stunning costumes along side perfected vocals means that we can offer you the ABBA-Salute Package.
'Gimme.. Gimme.. Gimme'.. a go and 'Take a chance on us' .. Because 'Mamma Mia' this will be a night to remember!!
The 'ABBA SALUTE' Show can be adapted to meet any needs and provide their own PA system when required.
About us
'Jessie and Sarah formed ABBA SALUTE back in 2009 after completing a successful UK Tour in a Girl Group together. Since then they have travelled all over the UK with their various shows covering venues such as Holiday Parks, Theatres, Pubs, Hotels, Social Clubs and Working Mens Clubs. They have also had the pleasure of performing at Parties and Weddings.'
Set list/repertoire
Super trouper
Winner takes it all
Gimme, Gimme, Gimme
Chiquitta
Dancing Queen
I have a Dream
Knowing me Knowing you
Mama Mia
S.O.S
Money Money Money
Take A Chance on me
Thank you for the Music
Waterloo
Voulez Vous
Honey Honey
Lay all your Love on me
Fernando
Ring Ring
I do I do I do I do I do
Hasta Manyana
Slipping through my fingers
Angel Eyes
One of us
Does your mother know
The Name of the Game
Happy New Year
Call Now

Office 01942 205577. Mobile 07896 084136.

[contact-form-7 404 "Not Found"]