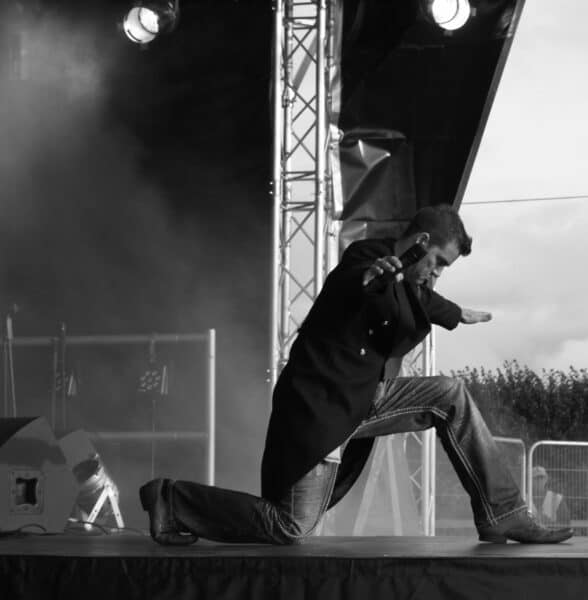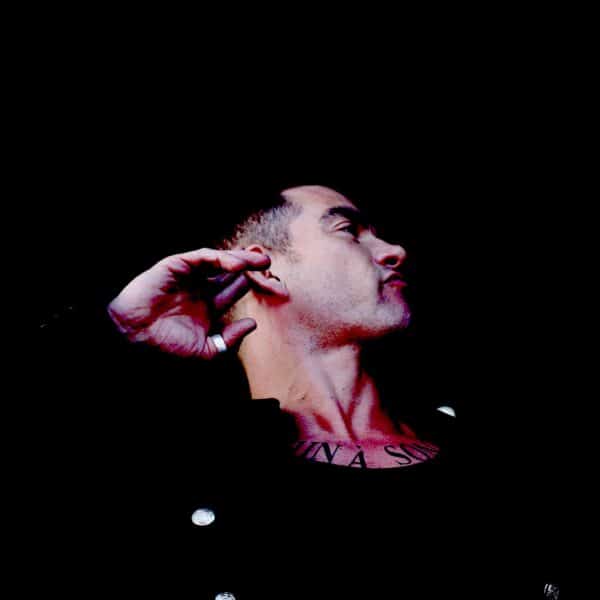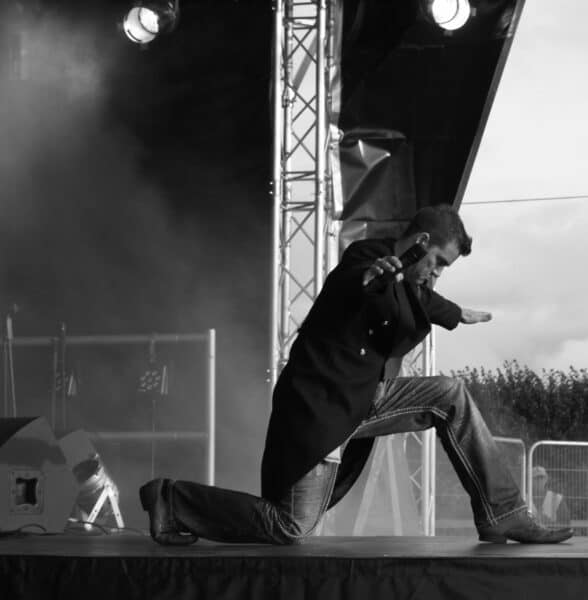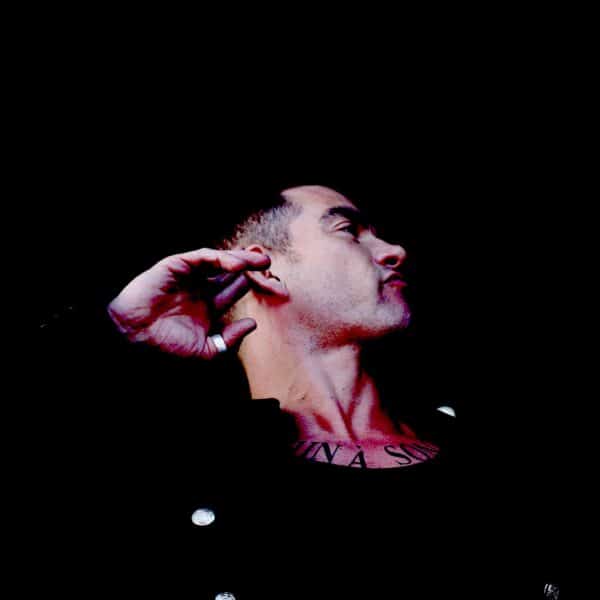 Internationally renowned Robbie Williams tribute artist Matt Byrne has been impersonating
'Mr. Entertainer' all over the world since 2003.
 
He has built up an impeccable reputation with his attention to detail, energetic stage presence,
cheeky and comical attitude,
costume changes, tattoos and mannerisms, culminating in an unrivalled
Robbie show (aside from the man himself!)
 
For many years Matt has been a regular cast member of two of the most prestigious award winning tribute shows in Europe
' Stars In Concert' in Berlin & 'Legends' in Blackpool as well as being a regular fixture on the international cruise circuit
 
More of a swing fan?  Matt can also recreate an amazing swing show, based on Robbie's award winning Royal Albert Hall
"Swing When You Are Winning" concert. This can be self contained or with an 8 piece orchestra…
so for all you Swingers out there, get your dicky bows and high heels at the ready !!!

 
THE DETAILS
 
All shows can be booked as solo & self contained, or with a 4 piece band or full 8 piece orchestra
Shows can be adapted to suit any venue, big or small, UK or abroad and tailored to any occasion.
Set lengths and times can be arranged as necessary. The usual options are 1 Hour or 2×45 Minutes
 
Call Now

Office 01942 205577. Mobile 07896 084136.

[contact-form-7 404 "Not Found"]