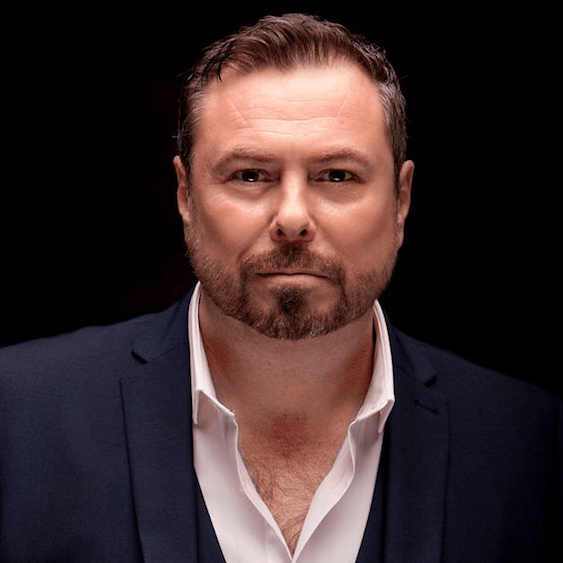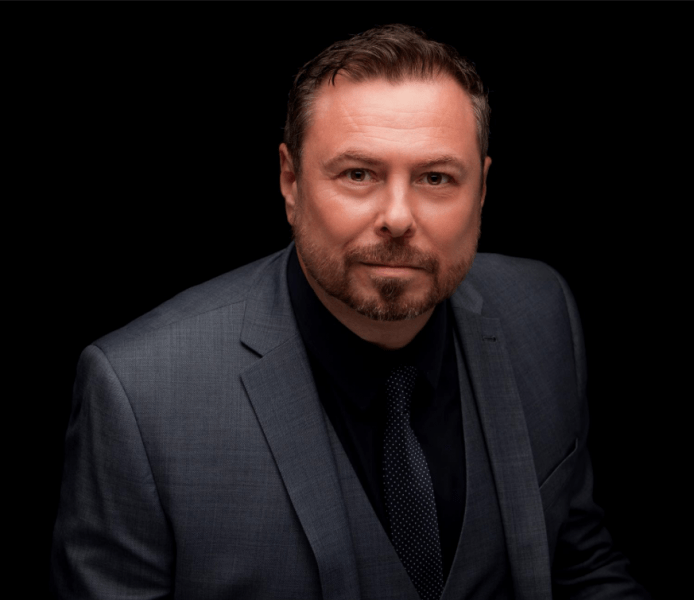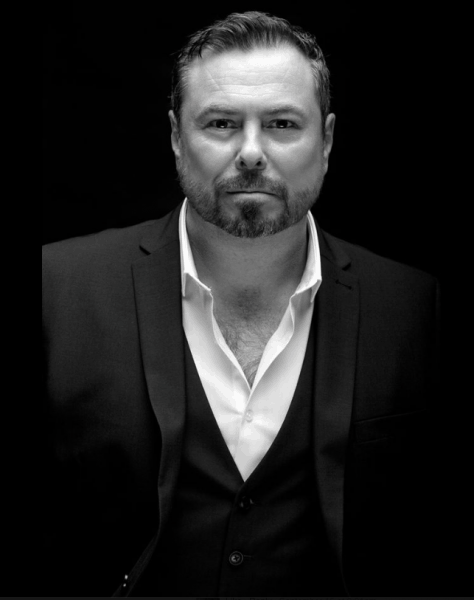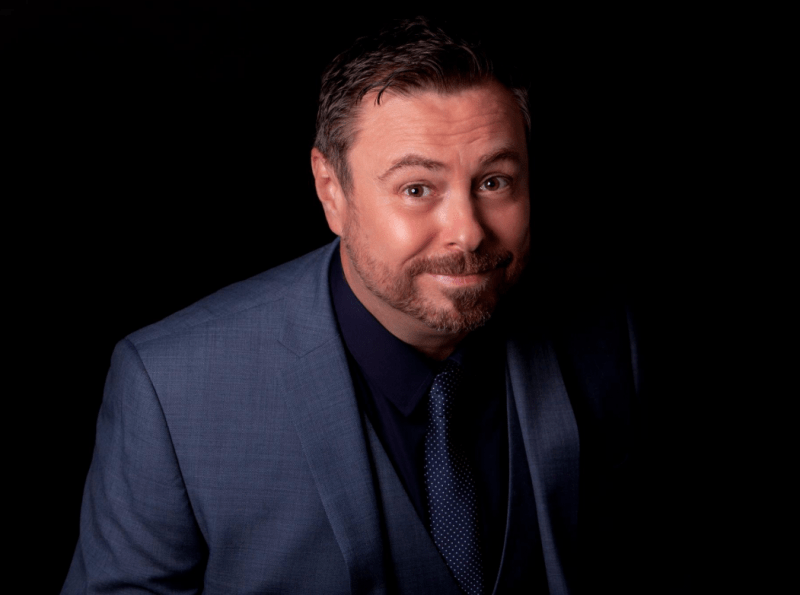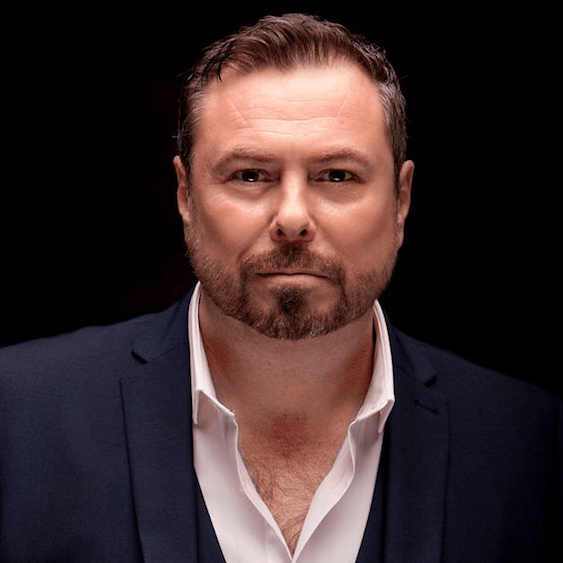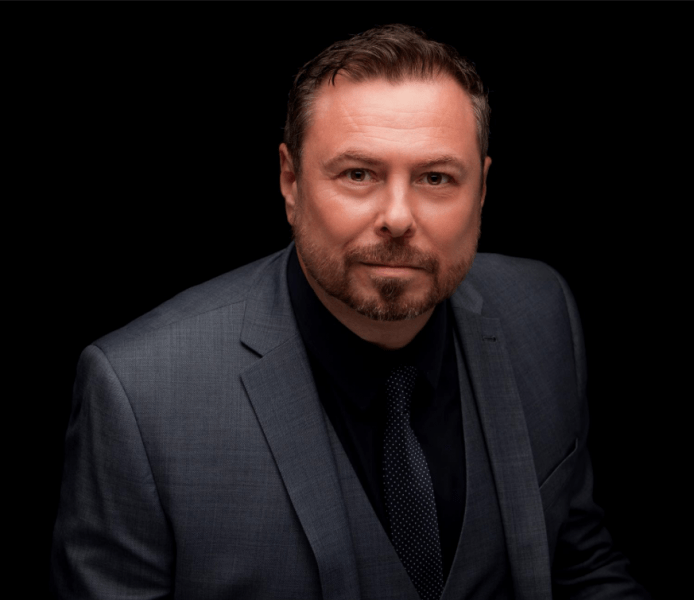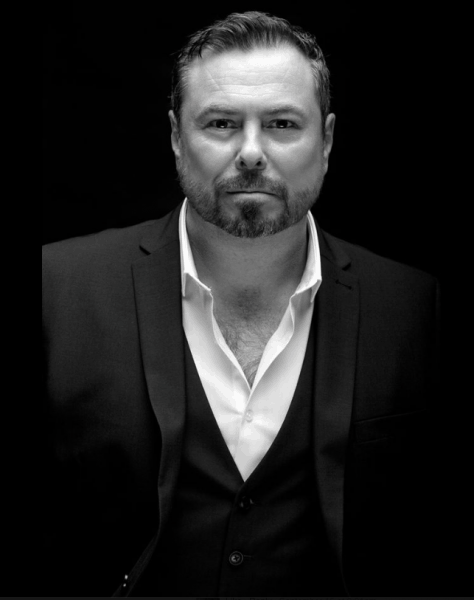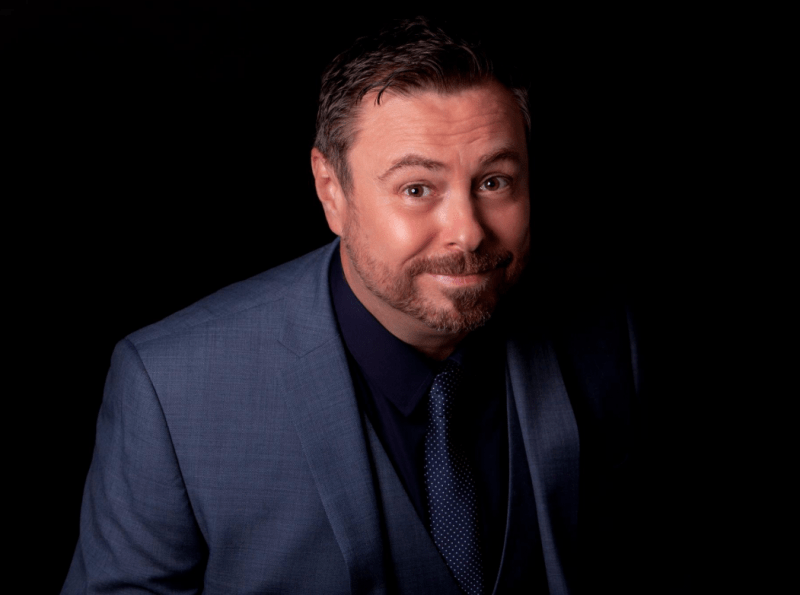 Josh, who was born in Lancashire, began his professional career at the age of 15 working with local bands for several years. After which he decided to pursue a solo career. With his easy rapport, smooth style, warm personality and good looks, he has become a much sort after wedding singer and corporate entertainer at venues across the country. He has also supported top comedians in Christmas and summer shows throughout Lancashire, Blackpool, Manchester, Liverpool and Chester. In 1991 he travelled to Monte Carlo to appear in a full production show.
Over the years, Josh has extended his experience to session work in high profile studios, also recording jingles for TV, radio and online adverts.
At the end of 1991 Josh formed the duo Kushti, also Lancashire based, which went on to perform successfully all over Europe and the UK. In 1997, Kushti toured America with the Coasters and performed to an audience of thirty five thousand. It was there that they released their first self penned material, which sold well both in the UK and stateside.
In April 2002 he started his solo career, where he quickly established himself has one of the countries top Wedding and Corporate Entertainers. He also is a regular performer at the JJB stadium booked for pre-match entertainment, in front of crowds of up to 25,000 people. In this period of his career, he has released two albums and recorded a single with one of Britain's youngest talents Lauren Waterworth.
He is also traveling the world working on some of the world largest cruise ships.
Nothing is too big or too small for Josh, from a social evening to a wedding reception or corporate work, he caters for them all. Josh can work solo, as a duo or with up to a 8 piece band.
New Years Eve 2015
Josh was asked to perform on NYE at Hong Kong Football Club, Hong Kong. The night was amazing and he has been asked to perform at the venue again for the up and coming years.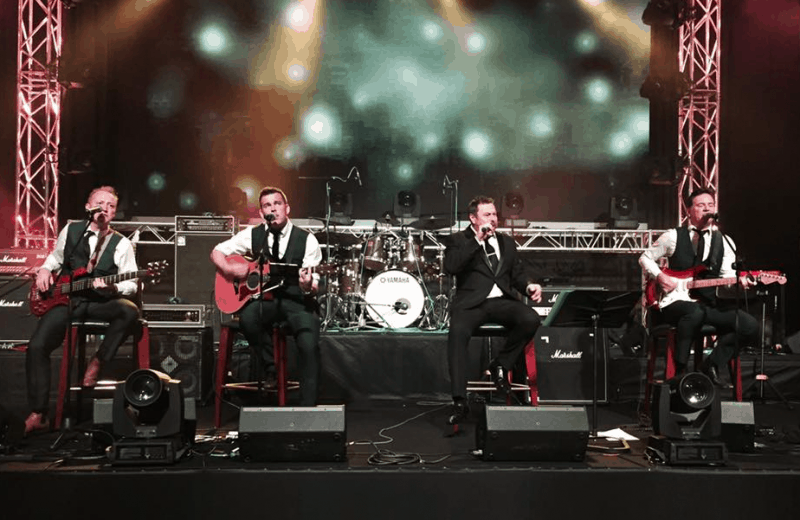 28th July 2016
Josh Adams – Singer/Entertainer
I have had the privilege of working with Josh Adams for over eight years with our company Johnston Publishing.
Josh has always been our musician for all our wedding fairs across the north west and he is very competent with his profession.
Last year Josh came to our Best of Health Awards in Blackpool and because of his musical expertise and professional working commitments we have asked Josh to continue working with us for our Preston Health Hero Awards.
Everyone loves Josh and he is great at engaging with the public, he makes everyone relaxed and enjoy any event that he attends.
I would strongly recommend Josh Adam to any business from the smallest to the greatest !!
Janice Cullen
Sales Executive
Johnston Publishing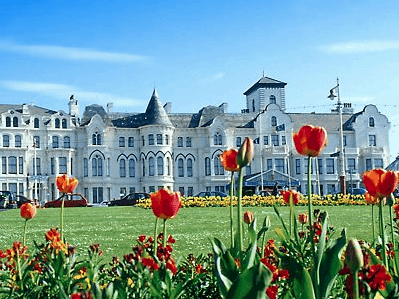 'We have worked with Josh Adams and his Tribute to Soul & Motown on several occasions over the last few years for our In House events and have never been disappointed.
He is exceptionally responsive, professional and efficient in helping us get ready in the months preceding the events and understands our exact requirements.
Josh always ensures that the guests and participants come first whenever he is performing, making sure that the event is a huge success and that the customers come back for more.
I would highly recommend '
Kelly Rix – Events BEST WESTERN Royal Clifton Hotel & Spa, Southport
Josh Adams Brings Soul to the Playoffs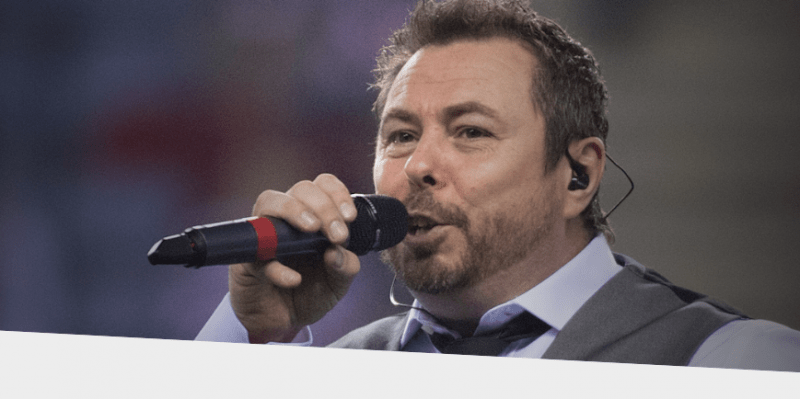 Josh Adams Brings Soul to the Playoffs
Local born singer and entertainer Josh Adams will bring his Soul and Motown sounds to tonight's playoff fixture between Wigan and Huddersfield at the DW Stadium tonight.
Josh, who was born in Lancashire, began his professional career at the age of 15 working with Local bands for several years. After which he decided to pursue a solo career. He has also supported top comic headliners in Christmas and Summer shows from Blackpool to as far as Monte Carlo where he appeared in a full production shows.
Speaking ahead of tonight's game Josh said,
"I'm really looking forward to returning to the DW Stadium for such a big game. It'll be great to perform in front of the Wigan fans again and I hope the Warriors go on to get the win"
To hear more from Josh visit his website at http://www.joshadams.co.uk/
Variety Spectacular 2006
It should be pointed out immediately as a preamble to the main review that Josh Adams has a silky voice that is very easy on the ear. Penny Lover is one of Lionel Richie's most lovely yet neglected songs and the Luther Vandross song Dance With My Father requires a superbly pitched voice to carry it off. Suffice it to say that Adams has more than enough talent to carry a difficult and unusual song. Josh Adams is a class act, simple as that.
Mark Ritchie The Stage

Josh Adams is a sensational vocal entertainer who always delivers a truly professional performance, leaving audiences mesmerised by his amazing voice. Whenever I need to book a Premier League vocal entertainer Josh Adams is always my first choice..
Thomas Scarrott
Wedding of Simon & Sally Grossi. Italy 5 August 2006
simon and sally imageHi Josh, we just want to thank you so much for making our wedding so amazing, The song that you sang in the church was just breathtaking. as was your performance at the evening reception, you really did us proud. Once again thanks for making our wedding a day we will never forget. Give us a call when you are performing near us and we will come to see you.
Wedding of Damien & Sarah 24th August 2008 Castle green Hotel, Kendal.
To Josh, We just wanted to say thank you so much for everything you did to make our wedding day so perfect. We, along with all our guests agree that you were fantastic.
Thanks once again Damien & Sarah
Wigan Observer
"Josh Adams attends most of the Wigan Observer Wedding Fairs each year, and the Brides-to-be are never short of compliments! He has a fantastic voice and is a pleasure to work with. Someone I would definately recommend for a perfect wedding."
Alison Hughes and Emma Turner, Promotions Team, Wigan Observer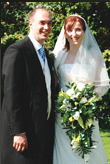 Emma & James 18th April 2009 The Royal Clifton HOTEL.
Emma & James image"Hi Josh, Just wanted to say thanks for singing at our wedding reception in April 2009. You sang our first dance brilliantly, and continued with a good repertoire of songs to entertain our guests throughout the evening. There was good interaction with the guests on the DANCE FLOOR, which really added to the evening. We've since had many comments complimenting the entertainment, and we would definitely recommend you."
Emma & James.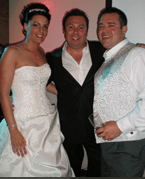 Helen & Stephen 21st August 2009. Haydock Thistle HOTEL
Helen Stephen imageWhat can I say, Josh made a great night into an amazing night.
We first saw Josh at a wedding fair where he sang a few songs, my husband to be said we have to have this man at our wedding. I booked Josh as a surprise. He planned his entrance so he came on stage singing to our first dance and the surprise was kept right up until that moment. It was the most fantastic moment of the whole day and one we will never forget.
Josh, thank you so much for making our day so special. The evening reception wouldn't have been the night it was without you.
Helen & Stephen Hewitt.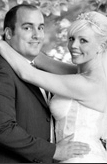 Anna & James 25th June 2010 Wrightington Country Club
Anna James image"We just want to say a HUGE thanks to you for your amazing performance at our wedding! You got everyone up on the dance floor and helped to create a brilliant atmosphere for our evening reception! Our friends and family are still talking about how good you were months later!"
Hi Josh
Here's a photo to go with our comments about your amazing performance at our
wedding!! People are still talking about it!!
Love
Anna & James 🙂

Kate & Keith 12th June 2010 Knowsley Hall, Prescott.
Kate Keith imageWhat a night!!! From start to finish Josh blew us and our guests away with his amazing vocal set.
So many of our guests have since commented on how brilliant Josh was and how much fun they had, even my dad got up to dance!!
Myself and my wife had such an fabulous time at our wedding but working with an AMAZING guy like Josh who is so talented and professional, helped make our experience even more memorable than we though was possible.
There are not enough words to describe how grateful I am to Josh for his entertainment on the night, I can't thank you enough. I was even lucky enough to duet with Josh at one point – absolutely brilliant. Thanks Josh for everything. Best wishes from Keith & Kate Lockley.
Anna & Lee
Dear Josh,
I would like to give you my sincere thank you for a great performance at our Dinner Dance at Huyton and Prescott Gaolf Club. Elaine and I had a wonderful evening and this was mainly down to you getting everyone dancing. I would like to say you have an amazing voice. Once again many thanks.
Ron Davies H&P Glof Club
Sat 19th March 2016
Van Morrison – Brown Eyed Girl, Have I told you lately Junior Walker – How sweet it is to be loved by you
Barry White – My 1st my last my everything
Drifters medley – come on over, Saturday night at the movies, There goes my first love, Down on the beach, Kissing in the back row, You're more than a number, Save the last dance with me, Up on the roof.
The Real Thing medley – You to me are everything, Can't get by without you
The Pasadeneas – I'm doing fine now
Tavares medley – Heaven must be missing, Don't take away the music
Bay City Rollers medley – Bye bye baby, Shang-a-lang
Robbie Williams – Rock DJ
Westlife – Looking like that, World of our own, You raise me up
Andy Williams – Can't take my eyes off you (i love you baby…)
Soul medley – Co you like good music, Land of a thousand dances, Shake your tail-feather
Michael Bublé – Home, Sway, Moon dance, Everything, Lost, Me & Mrs Jones, Just haven't met you yet, You'll never find, Save the last dance, Crazy little thing called love and many more
Jamie Cullom – What a difference a day makes
Ronan Keating , Boyzone – Lovin' each day, Roller coaster, If tomorrow never comes
Ricky Martin – La Vida Loca, She Bangs
Swing – (if requested) Ain't that a kick in the head, Mac the knife, You make me feel so young, Have you met Miss Jones, Beyond the sea, Let there be love, Mr Bojangles, Strangers in the night, What a difference a day makes, Under my skin, Moondance, Sway & many more
Lionel Richie – Angel, Don't stop the music, Tender heart, Easy, All night long, Penny lover, Three times a lady
Beatles medley
Rod Stewart medley
Luther Vandros medley – Always and forever, Ain't no stopping' us now, Never too much, Love the one your with dance with my father, Buy me a rose, Here and now
Micheal Bolton – I found someone , Wonderful world (Sam Cooke)
Eagles (various)
Curtis Stigers – All that matters to me
Abba – Does your mother know?
Blues Brothers – Shake your tail feather
Tony Christie – Amarillo
Sam Cooke – Twisting the night away, Wonderful world , Stand by me
Neil Diamond – America
John Farnham – You're the reason why
The Foundations – Build me up buttercup
Englebert Humperdink – Quando
Tom Jones – Just help yourself, Sex bomb, Never gonna fall in love
Meatloaf – Two out of three ain't bad
Mike and the Mechs – Another cup of coffee
Eddy Floyd – Knock on wood
Johnnie Bristol – Hang on in there baby
Brian White – Heaven sent
Boys to Men – End of the road
Stealers Wheel – Stuck in the middle
Shawaddywaddy – Under the moon of love
The Ojay's – Love train
Jimmy Fuffin – What becomes of the broken hearted
Al Jarreau – Were in this love together
The Temptations – My girl
Lonestar – Amazed
Billy Ocean – Love really hurts without you
The Tramps – Hold back the night
The Four Seasons – December 63 (oh what a night)
Take That- Million love songs, Shine
Elton John – The way you look tonight , Are you ready
Billy Paul – Me & Mrs Jones
Elvis – Falling in love
Sylistics – Stone in love with you
Kings of Leon – Your sex is on fire
The Killers – Human
Jason Mraz – I'm yours, I won't give up
Billy Joel – Don't go changing
Brian Adams – Everything I do , Summer of 69
John Legend – All of me
Stereophonics – Dakota
And many more!
Call Now

Office 01942 205577. Mobile 07896 084136.

[contact-form-7 404 "Not Found"]