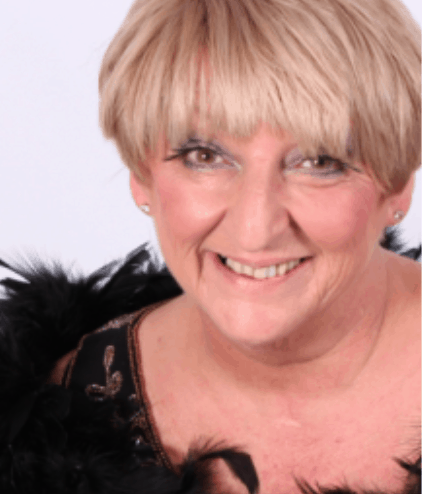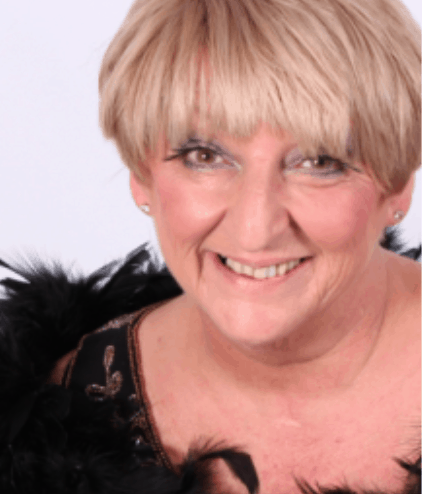 Suzie was a professional dancer and dance teacher for many years and has been singing professionally for the last fifteen years. She has a wealth of experience singing at all kinds of functions, parties and venues and has an amazingly wide and varied repertoire. She has worked on the Costa Del Sol entertaining for the last 10 years and has a very easy way with the audience and keeps them on their toes with her quirky sense of humour. She is very bubbly and entertaining and specialises in providing themed nights including:-
A tribute to the 40's – Uniform and audience participation
An excellent Soul Show – To keep the dance floor filled
If Country Music is your thing then Suzie is your girl. From line dancing to Country Rock she's sure to get the place rocking.
Unbelievably she can also put on a very entertaining Elvis Night – This lady is truely a versatile act who goes down well wherever she goes.
Soul/Motown Songs
Come see about me
Baby Love
Someday we'll be together
Help me make it through the night
When you tell me that you love me
Will you still love me tomorrow
Stop in the name of love
All night long
Cry to me
Sweet Home Chicago
634-5789
Bring it on home to me
Shake a tailfeather
Mr Pitiful
Mustang Sally
Barefootin'
Out on the floor
You're my first, my last, My Everything
Twistin the night away
Heaven Must have sent you
Long after tonight is all over
Come on over to my place
Saturday Night at the movies
Sister and Brother
Little red book
On Broadway
Under the boardwalk
Loco in Acapulco
Get Ready
The way you do the things you do
Sugar Pie
Native New Yorker
Build me up buttercup
Proud Mary
River deep mountain high
Elvis Songs
G.I. Blues
D'ya Ever
Burning Love
The wonder of you
Return to sender
I want you, I need you, I love you
Polk Salad Annie
Can't help falling in love
American Trilogy
Teddy Bear
Blue Suede Shoes
Plus more………..
Pop/Rock
Keep on Running
Honky Tonk Woman
Satisfaction
Trouble
Bad Romance
Sex on Fire
Reach
Rhythm is gonna get ya
Music
Amarillo
Gang Bang
Plus more………
Country
Seven Spanish Angels
He drinks Tequila
Whose bed have ya boots been under
Crazy
Brown eyes blue
Hillbilly Rock
Dance the Night Away
Harper Valley PTA
Trashy Women
Your Good Girls' Gonna go bad
Amazed
Paper Roses
There you'll be
Billy be bad
Plus many more………..
Old Time Music
Baby Face
Slow Boat to China
Have you ever been lonely
Pal of my cradle days
Pack up your troubles
Show me the way to go home
Mother Kellys doorstep
Happy days are here again
Tipperary
Happy Days, Lonely nights
Lambeth Walk
Roll out the Barrel
Sunny side of the street
April showers
You made me love you
Wish me luck
Who were you with last night
Ma He's making eyes at me
You are my sunshine
Plus many more……..
Call Now
Office 01942 323636. Julie 07896 084136. Roger 07707 899322