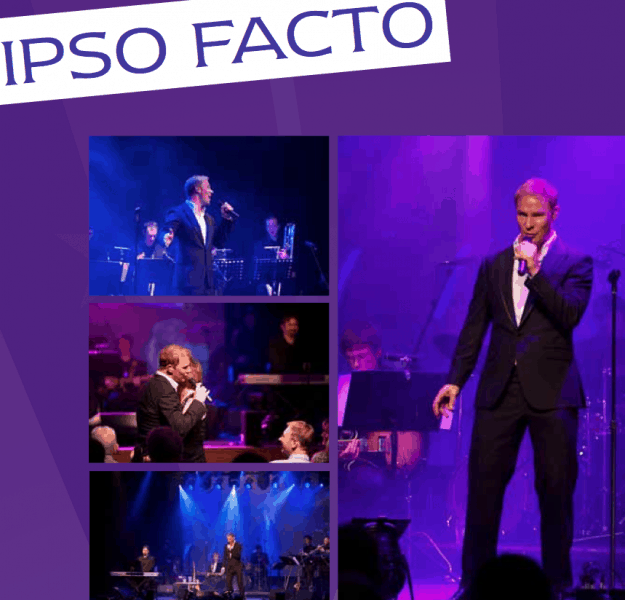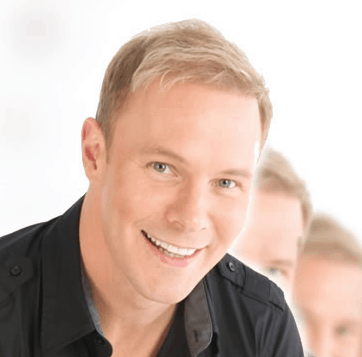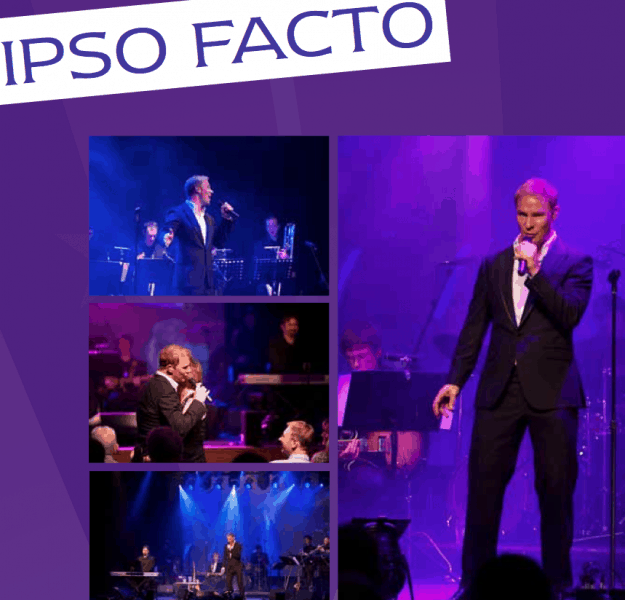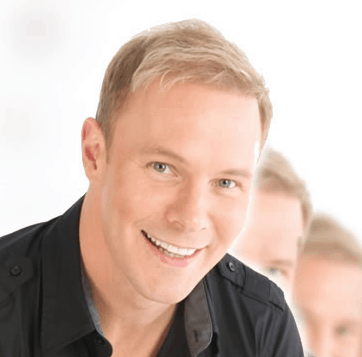 Hailed as the British Michael Buble and popular amongst some of the world's biggest celebrities, Rick Guard brings us his original blend of 'smooth swing'. Rick, has played to TV audiences of 4 million and stadiums of up to 65,000 people. His first ever single was one of the top 75 highest radio played records in the world, and he has performed in South Africa, Qatar, Russia, France, Austria, Belgium, Poland, Egypt, Spain, Holland and Ireland. Funnily enough he was also the first ever artist to be given permission to film a music video in Harrods, an event that stopped traffic in Knightsbridge. Ironically, Rick is more impressed with the fact his music is on the jukebox in the Queen Vic pub on the set of TV soap Eastenders!
Since making his debut with Decca Records/Universal, his first single reaching top 20 in eleven countries, Rick has taken time out from releasing his own records to focus on his hugely successful platinum selling songwriting partnership with Phil Rice. The two have scored great successes with releases for international artists, as well as film and TV music. Anyone But Me is a record that picks up where his first album Hands of a Giant left off, pushing the jazz/pop crossover genre further into uncharted territory.
Rick can count a number of highly recognised figures as fans. Along with performances for The Queen, Princess Anne, and the Prime Minister, Rick has also played at private celebrity parties for the likes of Shirley Bassey, Lionel Richie, Liza Minnelli, Coleen and Wayne Rooney, Barbra Streisand, Alex Ferguson, Steven Gerrard, Russell Watson & Ronan Keating.
SWAY
BETTER TOGETHER
FEELING GOOD
HOLD ON
HOME
I JUST HAVEN'T MET YOU YET
MACK THE KNIFE
HOW DEEP IS YOUR LOVE
FLY ME TO THE MOON
CRAZY LITTLE THING CALLED LOVE
AINT THAT A KICK IN THE HEAD
THE WAY YOU LOOK TONIGHT
YOUR SONG
AMORE
SITTING ON THE DOCK OF THE BAY
MY BABY JUST CARES FOR ME
TOO GOOD TO BE TRUE
MR BOJANGLES
BIG SPENDER
KING OF THE ROAD
MOONDANCE
L.O.V.E.
FEVER
LET THERE BE LOVE
EVERYTHING
THREE TIMES A LADY
I JUST WANNA MAKE LOVE TO YOU
SOMEWHERE BEYOND THE SEA
WITCHCRAFT
PAPA LOVES MAMBO
THAT'S LIFE
IT HAD TO BE YOU
NICE AND EASY
LOVE CATS
LADY IS A TRAMP
I'VE GOT YOU UNDER MY SKIN
COME FLY WITH ME
KING OF THE SWINGERS
HIT THE ROAD JACK
PARTY SET REPERTOIRE EXAMPLES
MOVES LIKE JAGGER
I NEED A DOLLAR
STUCK IN THE MIDDLE WITH YOU
VALERIE
SHINE
MY FIRST MY LAST
I'VE GOTTA FEELIN'
CELEBRATION
SEX ON FIRE
DON'T STOP BELIEVIN'
STAYIN' ALIVE
HOT STUFF
YEAH X 3
I JUST CAN'T GET ENOUGH
TAINTED LOVE
RESPECT (GIVE A LITTLE)
HUMAN DANCER
WATERLOO
SATISFACTION
RELIGHT MY FIRE
BROWN EYED GIRL
BUILD ME UP BUTTERCUP
I FEEL GOOD
IT'S NOT UNUSUAL
PLAY THAT FUNKY MUSIC
AMERICAN PIE
JOHNNY B GOOD
DAYDREAM BELIEVER
STICK TOGETHER
SWEET CAROLINE
500 MILES
Call Now
Office 01942 323636. Julie 07896 084136. Roger 07707 899322