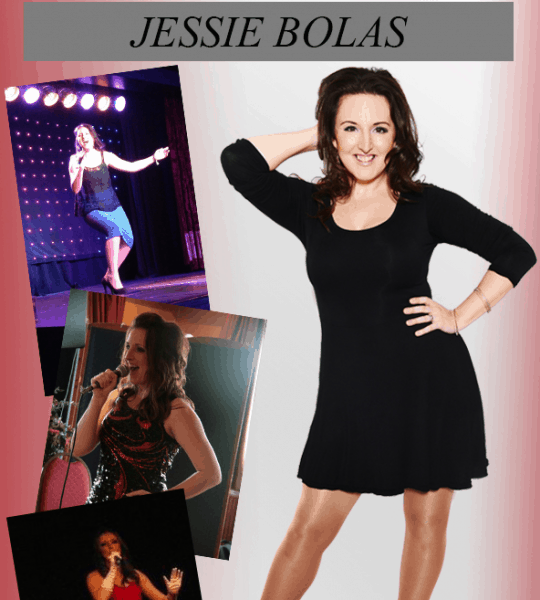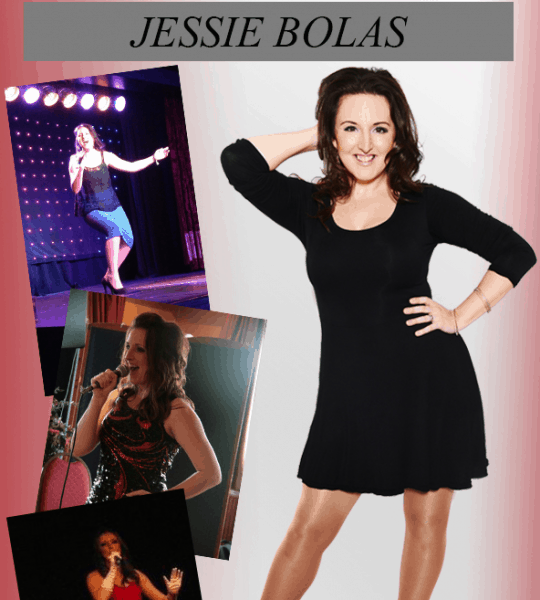 After Studying Perfoming Arts for 2 years at Wolverhampton College and many years of dance training through a private dance school, I began my professional performance career at Alton Towers in Stoke. I worked as an actor/dancer in their childrens shows and started to develop my individual performance style.
Following my time there I undertook a contract as a holiday entertainer at a John Fowler Holiday Park in Looe, Cornwall. I completed a fantastic 9 months of dancing,acting,singing and general entertainment duties – and here is where I feel I learnt so many of the skills I carry into my shows to this day.
I then continued my journey to 'Premiere Entertainments' in Cyprus where I spent 8 months performing in 4* and 5* hotels in a show team as Lead Singer/Dancer. Performing 6 nights a week in variety shows helped develop my voice and gave me the confidence to put together my own Cabaret show upon returning to the UK.
It was then I began getting bookings for my solo show which I perform in Care Homes, Social Clubs and for private functions regularly.
Along side my solo performances I completed 3 sucsessful UK Tours –
One tour covering Haven Holiday Parks with 4 piece girl Group -'The Glitzy Chicks', another tour-
'The Best Of Shows' covering Cabaret venues in a large show team as Lead Vocalist and Vocal Captain, and the other tour being-
'The Dorothy the Dinoasaur Show' – A highly popular childrens show which was a spin off from the Australian hit 'The Wiggles'.
I now also work weekly in 2 very highly thought of Female Duo's –
'Take Two'- A variety vocal duo and
'ABBA SALUTE'- A duo tribute to the ABBA Girls.
I feel very lucky to have a job which I enjoy so much and which enables me to meet so many different and intresting people.
'I have worked in the care industry for over 27 years and have been involved with joining in with many of the entertainers who visit the homes.
I first came across Jessie just over 3 years ago where she kindly sent me a sample CD to play for my residents. They of course loved it and we have continued to book Jessie on a regular basis. Jessie is extremely engaging with our residents, dancing and singing with them too, which means so much to them.
One thing in particular that is memorable to me is when I asked Jessie if she would come and sing to one of our gentlemen who did not feel like coming to the lounge. Jessie came with myself and two staff members and sang "Danny Boy" ( which was appropriate as it was St Paddy's Day!). There was not a dry eye in the room and to this day it is still talked about.
Many entertainers are willing but Jessie really embraces and understands how little things mean and can change someone's day for the better. I have recommended Jessie to many of the homes that I looked after regarding activities and they adore her also…………..'
Claire Fishlock – Activitys Co-ordinator
'Jessie is the perfect choice for your event. She is an exceptional performer who connects with her audience and brings the songs to life in a way that touches those who listen to her sing in a personal way. With many years experience in the performing arts, her dedication shines through when she is on stage. Friendly and approachable yet professional and polished, her act will not fail to delight all age groups as she shows versatility and a style of her own. We have had the pleasure of booking Jessie for personal family events and parties, watching her perform on stage and in musicals and booking her for elderly residential groups and local pub venues. She always performs to the same high standard whether it is for a small intimate group or at a large theater production and is a delight to listen to. We would certainly recommend her for any venue large or small'
Kerry Styles
'Friday 14th June 2013 @ 7.30pm E.I.G presents Jessie Bolas performing As Time Goes By
The poster advertising this event said "This fantastic through the years show that will take you back in time to the 40'sWar Time songs, Rockin' 50's hits' 60's Mo-town classics and some 70's and 80's Favourites as well! Whether it brings back some forgotten memories or just enjoyed for " the song along" – As Time Goes By – there will be something for everyone.
This was exactly what her show provided. Jessie started the show with afew late 1950's / 1960's songs including Stupid Cupid and
My Boy Lollipop. She then went on to sing many of the "hit" songs of the era's mentioned above,
finishing the first half with a medley of Cliff Richard and Diana Ross hits.
Jessie started the final session with an Abba tribute, that included Fernando and I Do I Do I Do. At this point Jessie told us she is currently pregnant with her first child, and that she is also one half of a female ABBA TRIBUTE BAND.
This is currently " on hold " due to her condition. A rousing Sing Along was thoroughly enjoyed by the audience.
Jessie then sang her favourite song, The White Cliffs of Dover which received a great response.
All to soon, she was announcing the final medley of hits which included
Chubby Checkers Twist Again and Elvis Prestley's Crazy Little Thing Called Love.
Linda welcomed Jessie to our village and also thanked her at the end. Unfortunately there were only 40 residents and friends attended. This was a shame as Jessie Bolas is a first class act. Everyone I spoke to, agreed it was by far the best entertainment we're had for along time.
Maureen Caldecourt – St Crispin Retierment Village, Northampton
'St Patricks Day. 17th March 2014 JESSIE BOLAS presents a Themed Irish Evening.
The evening started with a toe tapping irish jig to get us all in the mood for what was to follow. Jessie's opening song immediately caught all of our attention. Her unaccompanied vocal of O Danny Boy was absolutely beautifully sang,
and thoroughly deserved all the applause she received.
Continuing the Irish theme , which as well as irish songs, also included popular irish groups and any other vague connection to Ireland. So, Jessie went on to sing songs which included The Wild Rover and and versions of two Boyzone hits. The first half finished with a rousing version of Susan Maughan's Bobbys Girl.
The show resumed with I'm in the Mood for Dancing (Nolan Sisters), followed by a medley of popular irish songs. Jessie was nearing the end of her show now, and told us she had a surprise finish to the evening, which she had worked very hard to perfect.
She then sang her last two songs, Brown Eyed Girl and finally Runaway which was recorded by The Corrs.
Then totally surprising us all, she finished by performing/dancing the Riverdance. It was a great finish to a really good show. Attendance was good, and everyone agreed we should have Jessie back again soon'
Maureen Caldecourt – St Crispin Retierment Village, Northampton
'Thank you for a very lovely evening. This lady was like a cool breeze as she entertained us last night (Sat 2nd August), with a great selection of songs both old and new.
She had the attention of our audience in her first spot and was even better in her second. She excelled herself with her final spot and really pulled out all the stops.
An entertainer who changed her dresses for each spot, and finished in a red one that our ladies wanted for this Fridays 70s Nite.
Jess, you are welcome anytime, you had been before as a duo, we know your partner had just had a baby, but single or together you certainly left your mark. See you again in the near future…..Thanks ..'
Jeff Parsons Blurton Private Club Committee Member.
'A very welcome return to blurton and just what was needed on a cold feb night.jesse lifted our spirits with her voice, choice of songs and her lovely lovely stage presence. we await your next visit '
Ron Bridgwood – Blurton Private Club Committee Member
Will You Still Love Me Tomorrow
Crazy
Heaven Must Of Sent You
You Belong To Me
Reet Petit
Higher and Higher
Cupid
My Boy Lollipop
Stupid Cupid
What a Difference a Day Makes
This Old Heart Of Mine
Top of the World
Summer Holiday
Let there be Love
Cheek to Cheek
Why Do fools Fall in Love
In His Kiss (the shoop shoop song)
Love and Marriage
When I fall in Love
Lets Twist Again
Twisting the Night Away
I couldnt Live Without Your Love
We'll Meet Again
The White Cliffs of Dover
Jimmy Mac
Bobbys Girl
L.O.V.E
Get Happy
Dont Sit Under the Apple Tree
Bewitched, Bothered and Bewildered
At Last
Perfect
Come Fly With Me
Leaving on a Jet Plane
Stop in the name of Love
Same old Song
Whatever will be Will Be
Please Mr Postman
Fernando
Crazy Little Thing Called Love
Mama Mia
Hasta Manyana
You dont have to say you Love Me
Young Hearts Run Free
Dancing in the Street
Life is a Cabaret
Ive Got Rhythm
Midnight  Train to Georgia
I'll Be seeing You
In The Wee Small Hours
Be My Baby
Someone to Watch Over Me
I Only have Eyes For you
Song For Ireland
Love Will Keep Us Together
For the Longest Time
Country Roads
Hopelessly Devoted
Feed The Birds
Wouldnt it be Lovely
As Long as He Needs Me
Penny Arcade
Dream a little Dream of Me
La Bamba
La Isla Bonita
One Fine Day
Brown Girl in the Ring
One Love
Hot Hot Hot
A Nightingale sang in Berkley Square
Conga
Spanish Eyes
Ive heard that Song Before
Dream a little Dream
That old Black Magic
That Ol Devil Called Love
Superstitious
I put a spell on you
Every Time we say Good Bye
Lili Marlane
Who do you think you are kidding
The trolly song
Wish me luck as you wave me goodbye
Human
Valerie
Oh What a Night
Hot Stuff
All Night Long
Venus
Dance with Me Tonight
Million Love Songs
ABBA Medley
Moving on Up
Forget You
Just Cant Get Enough
Rock This Country
Simply the Best
Ill Tell Me Ma
Sex on Fire
Im So Excited
Walking on Sunshine
Cuts Both Ways
Make You Feel My Love
Yes
Disco Inferno
I want You Back
I will never Let You Down
Love Never felt so good
Mysterious Girl
Sweat
All of Me
Bless the broken road
Uptown Funk
Outside
Call Now
Office 01942 323636. Julie 07896 084136. Roger 07707 899322